7 Best Airbnb Pillows for 2023 Super-Hosting
If you are an Airbnb host and you are struggling with finding the right pillows for your listing, then you are at the right spot. We did the research and we can recommend the best airbnb pillows to help you with the problem.
We have used these pillows for airbnb trough out the 4 years of Super-hosting and we are not planing to look for any other sheet. They are the best!
Best Airbnb Pillows for 2021 Super-Hosting
The first hotel style pillow on the list is the one that we prefer, but often can be out of stock, so the other 6 are very good replacement.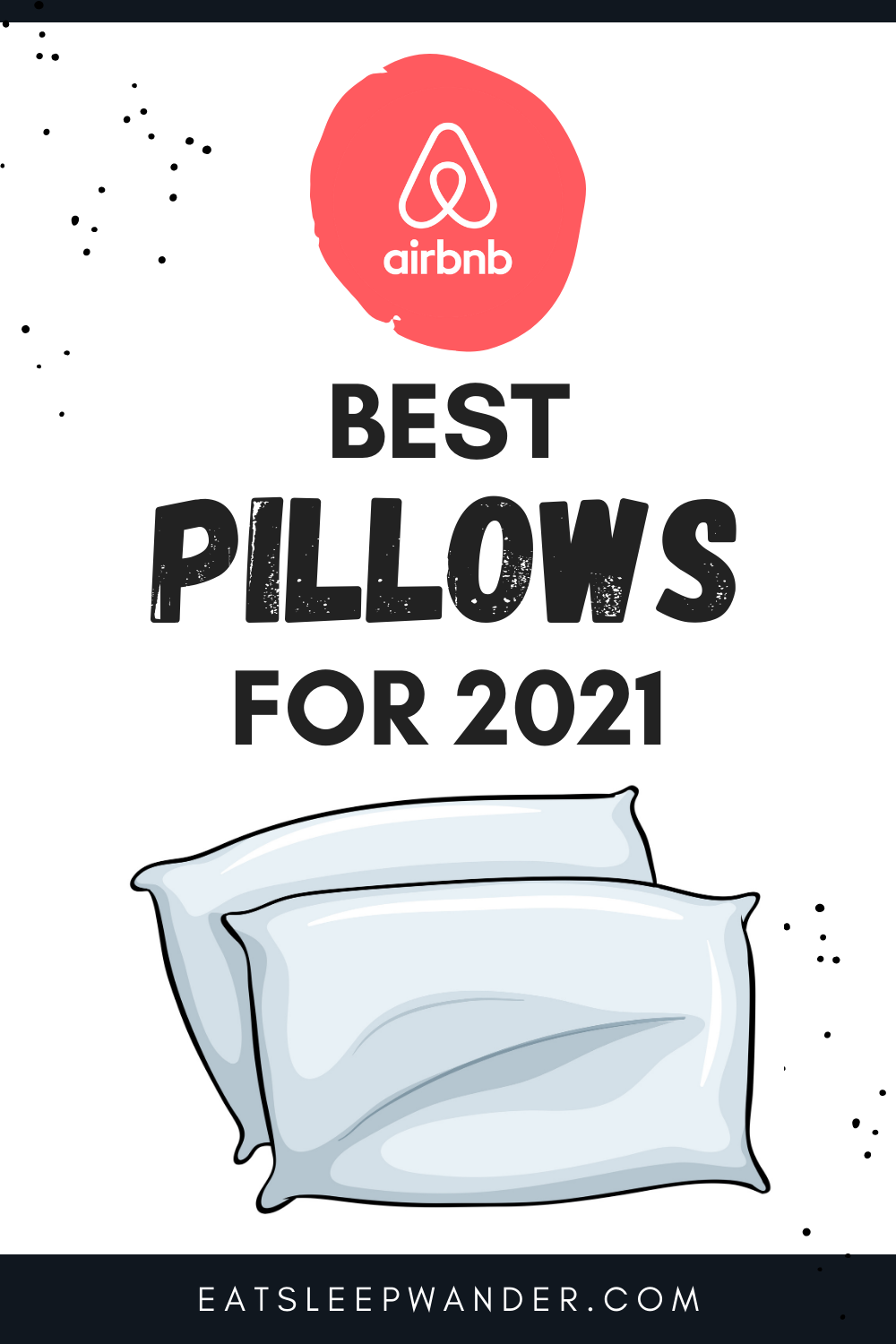 The Beckham Luxury Linens Gel Filled Fiber Pillows are crafted in super plush gel fiber that puts all other standard pillows to shame. They are expertly tailored to ensure maximum comfort for any and all sleeping positions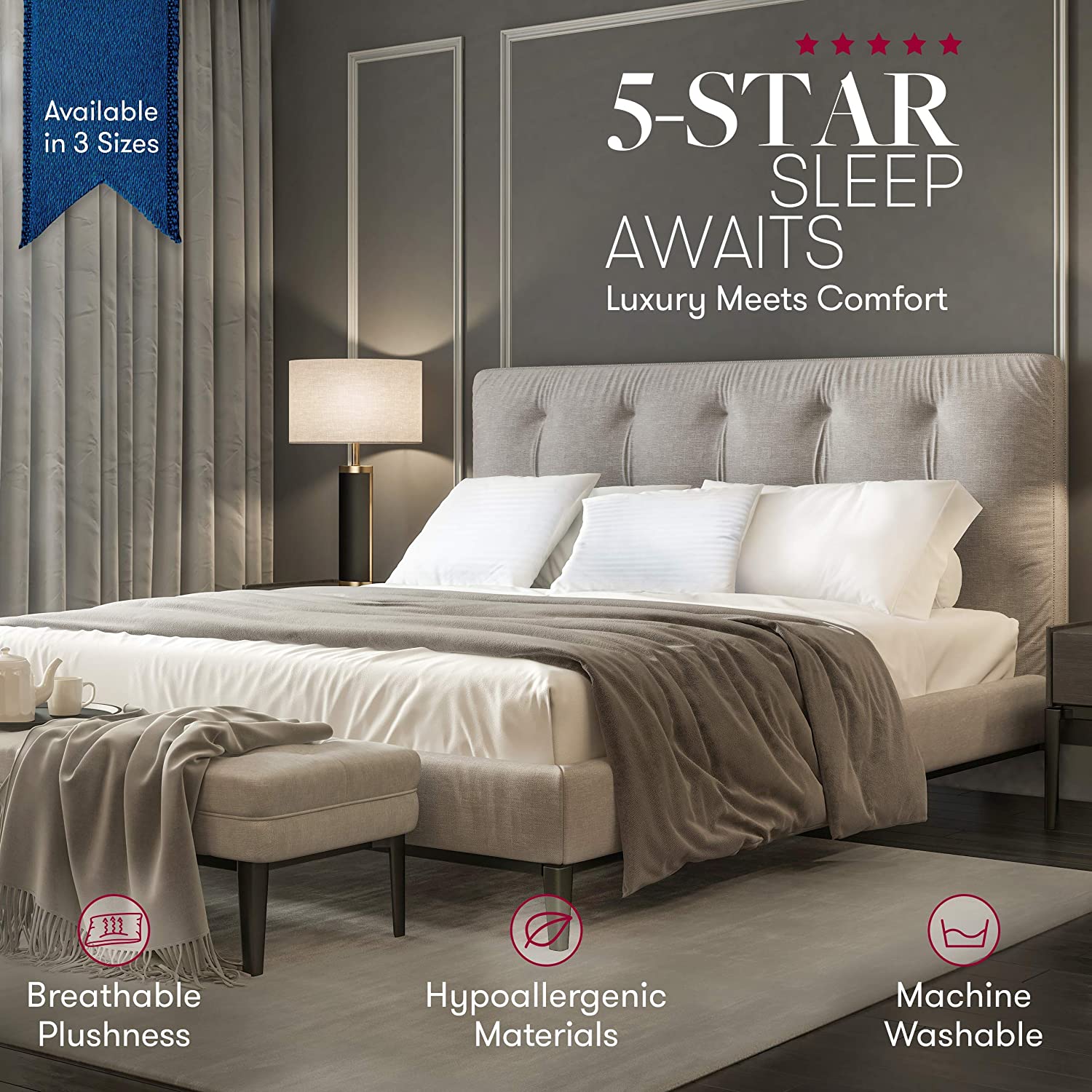 With their no shift construction, the pillows are a fantastic place to rest your head. They are stylish, luxurious, and incredibly comfortable. You will fall asleep fast, and stay asleep.
The best airbnb pillows do not contain allergens and chemicals. They are the perfect choice for those suffering from asthma, allergies, and other respiratory issues.
The Beckham Luxury Linens Gel Filled Fiber Pillows are fade resistant and stain resistant, so you will never have to worry. The pillows are machine washable, and will always feel and look like new.
The Pillow is made with ultra-plush down alternative filling, mimicking the feel of real goose down. Cozsinoor pillow provides a perfect balance of comfort and support to keep your spine aligned to improve sleep quality.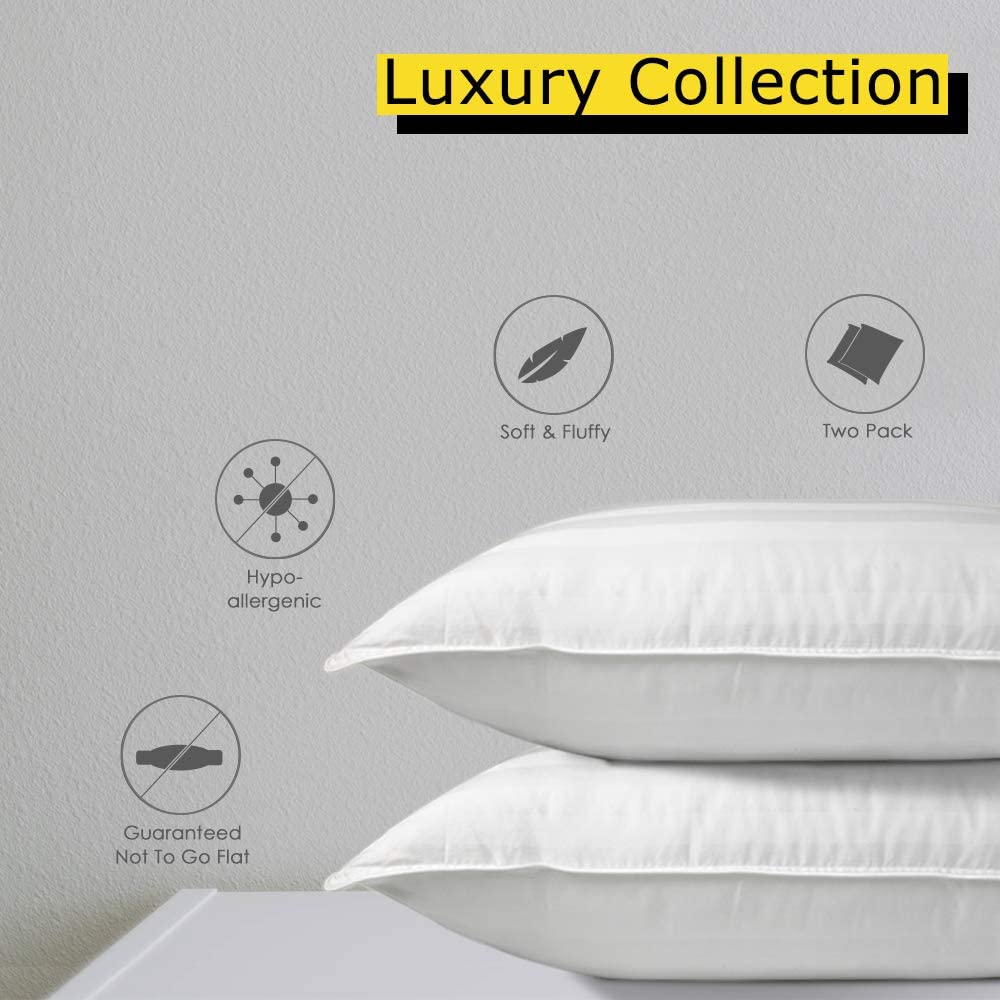 The pillow encased in soft, smooth, luxurious organic Sateen Cotton. This high-thread-count cotton pillow cover is treated with an application to protect the pillow. The soft, breathable sateen cover wicks moisture and lets you sleep cool, provides a comfortable sleep experience throughout the night.
BedStory hotel luxury pillows come with premium 3D microfiber fills to provide all the cushion you need. It feels like sleeping on a soft cloud.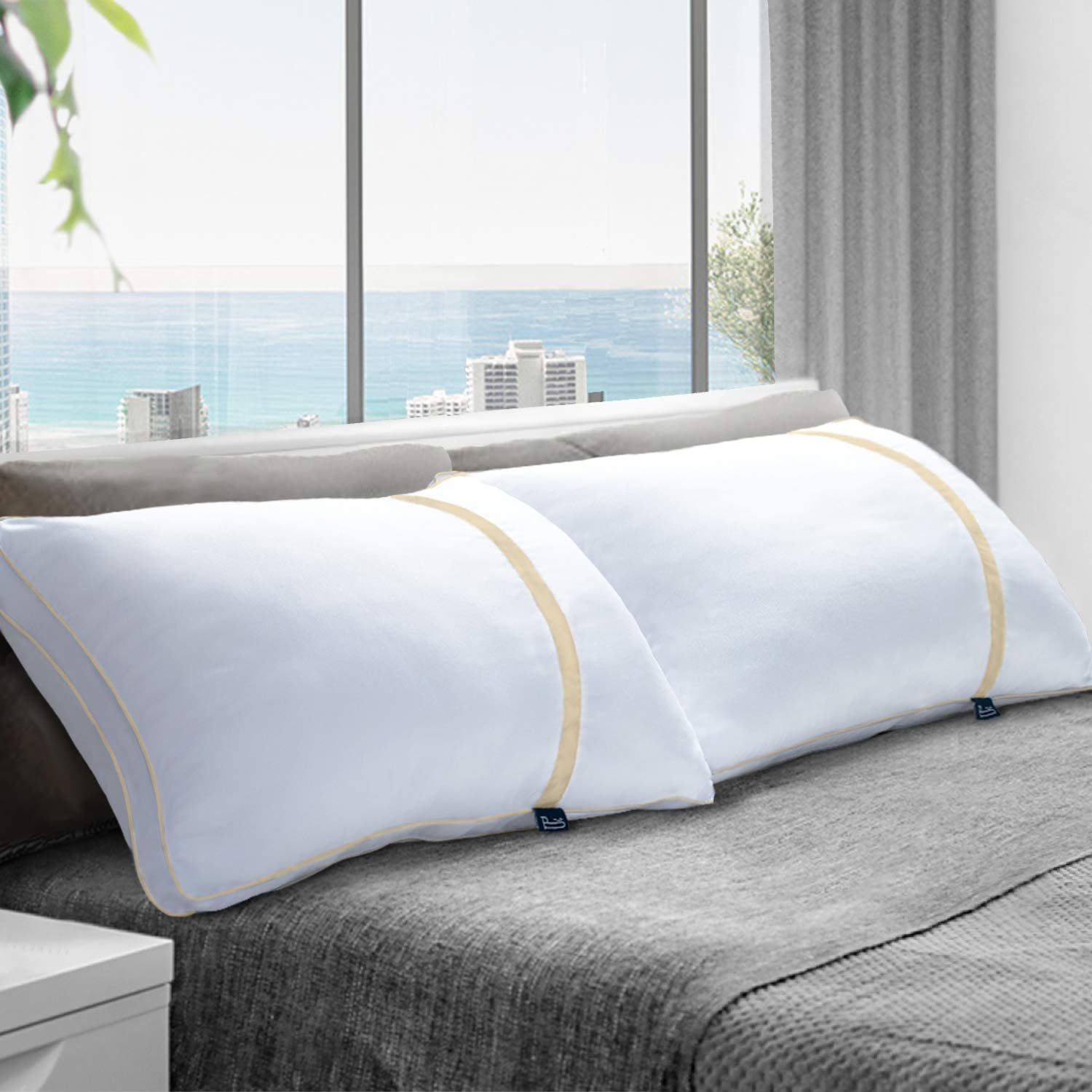 With this bed pillow, you can feel your head and neck completely supported. The decent height and loft are suitable for back, stomach and side sleepers.
Filled with down alternative fibers, this pillow helps to relieve you from feather allergies, thus ensuring the comfort and safety for your sleep throughout the night.
The stain-resistant pillows are easy to care. They are machine washable for your convenience.
#4 The Cheaper High Quality backup – SUMITU Bed Pillows
No-shift construction and Germany imported fiber filling offer great support for head and neck so it can keep your head will never sink right down to the mattress, waking up with no more neck pain and headaches.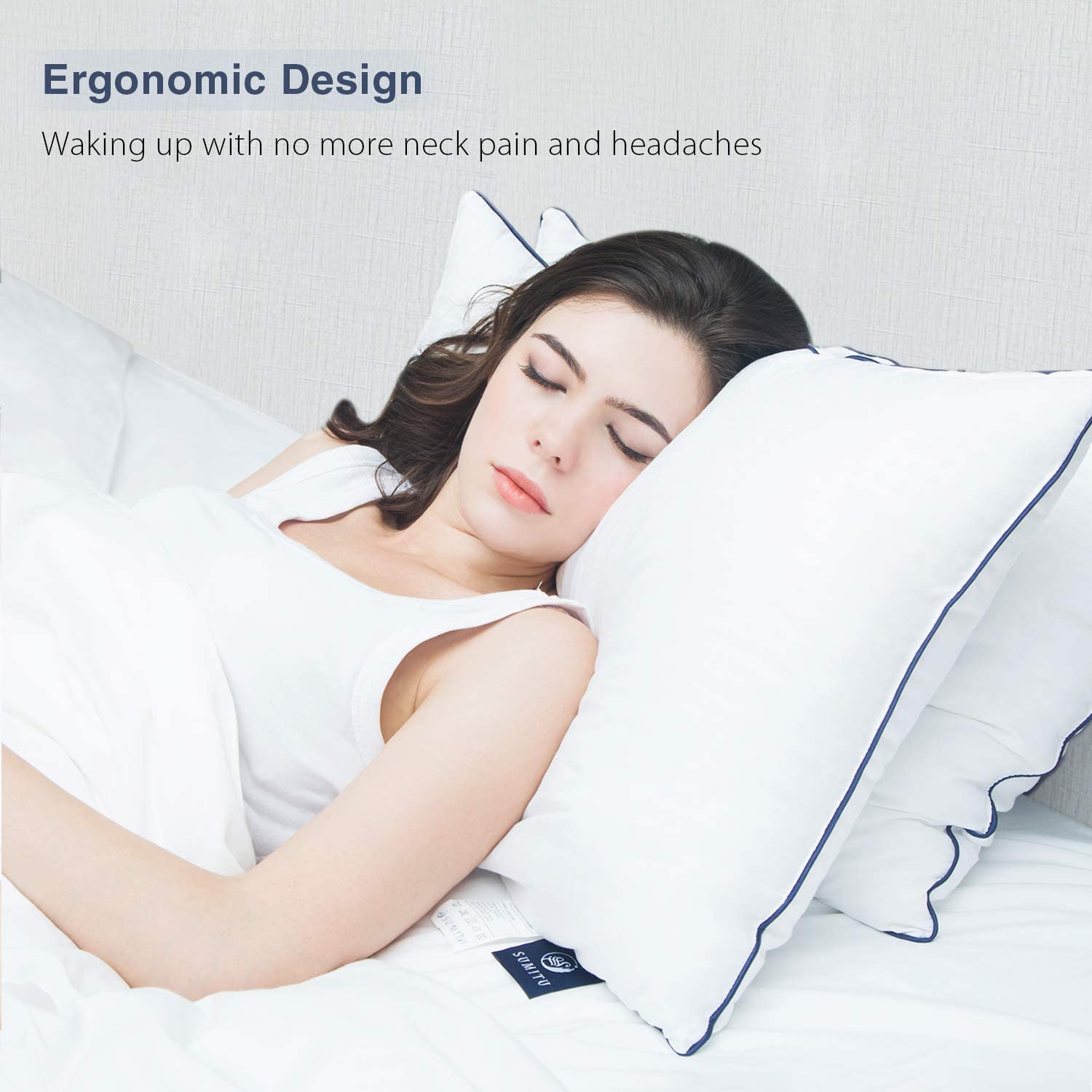 SUMITU pillows are made from allergy proof fabric and stuffed with hypoallergenic fiber fill which offers complete barrier protection against dust, pollen, pet dander and other household allergens. They are the perfect choice for those suffering from asthma, allergies, and other respiratory issues.
With its size 18*26" and filling of 95% Grey Goose Feathers and 5% Grey Goose Down, our pillow's high-quality materials ensure it provides the best sleeping experience.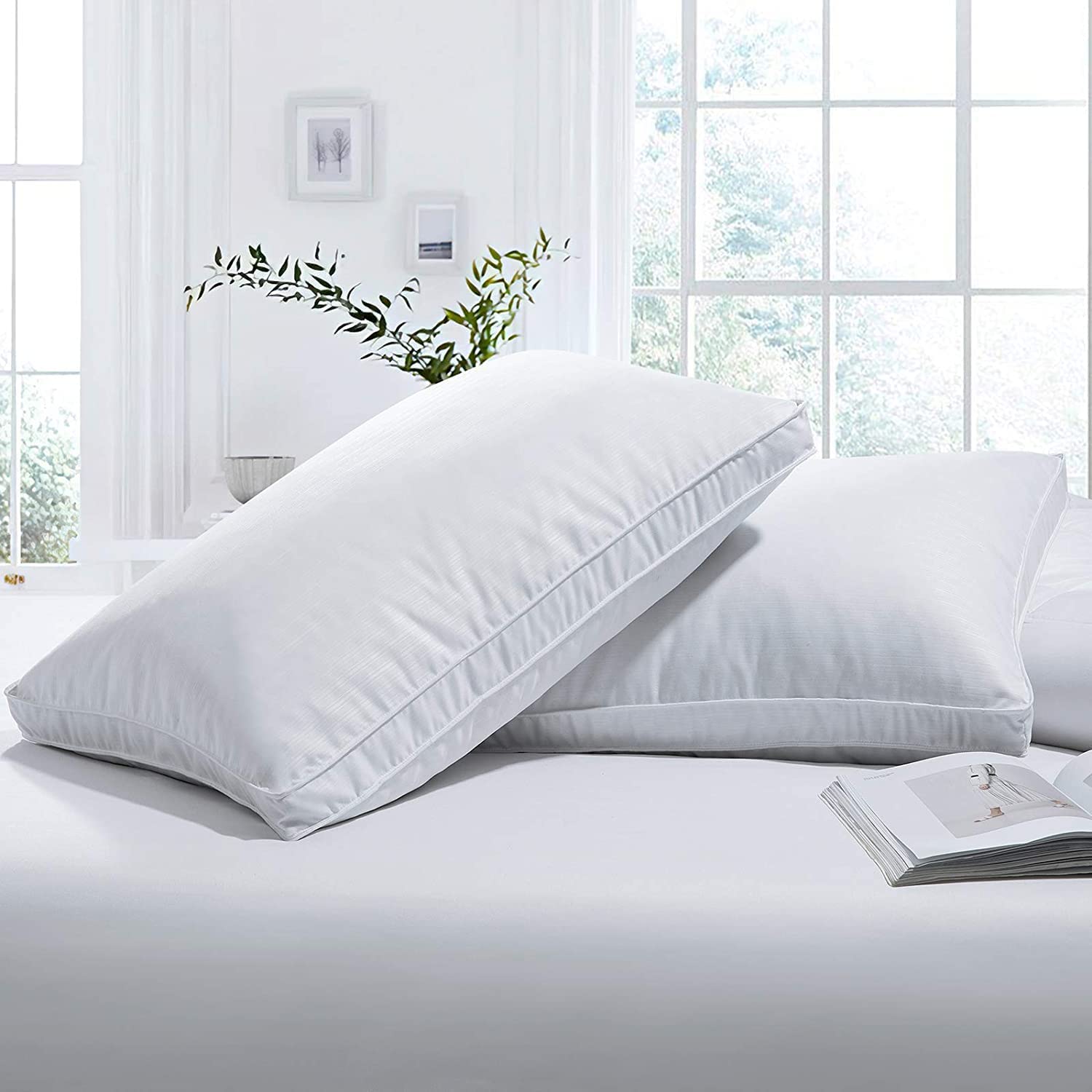 Designed with ultrasonic embossing quilting, beautiful diamond lattice, gusset design, and double brown piping, the down and feather pillow looks luxurious and a good choice for home decoration.
Wash Instruction – Machine washes cold separately gentle cycle, tumble dry low until thoroughly dry. Fluff your pillows every morning could be helpful to keep them in good condition. Pillowcases are recommended.
Standard Molblly Shredded Memory Foam Cooling Bed Pillows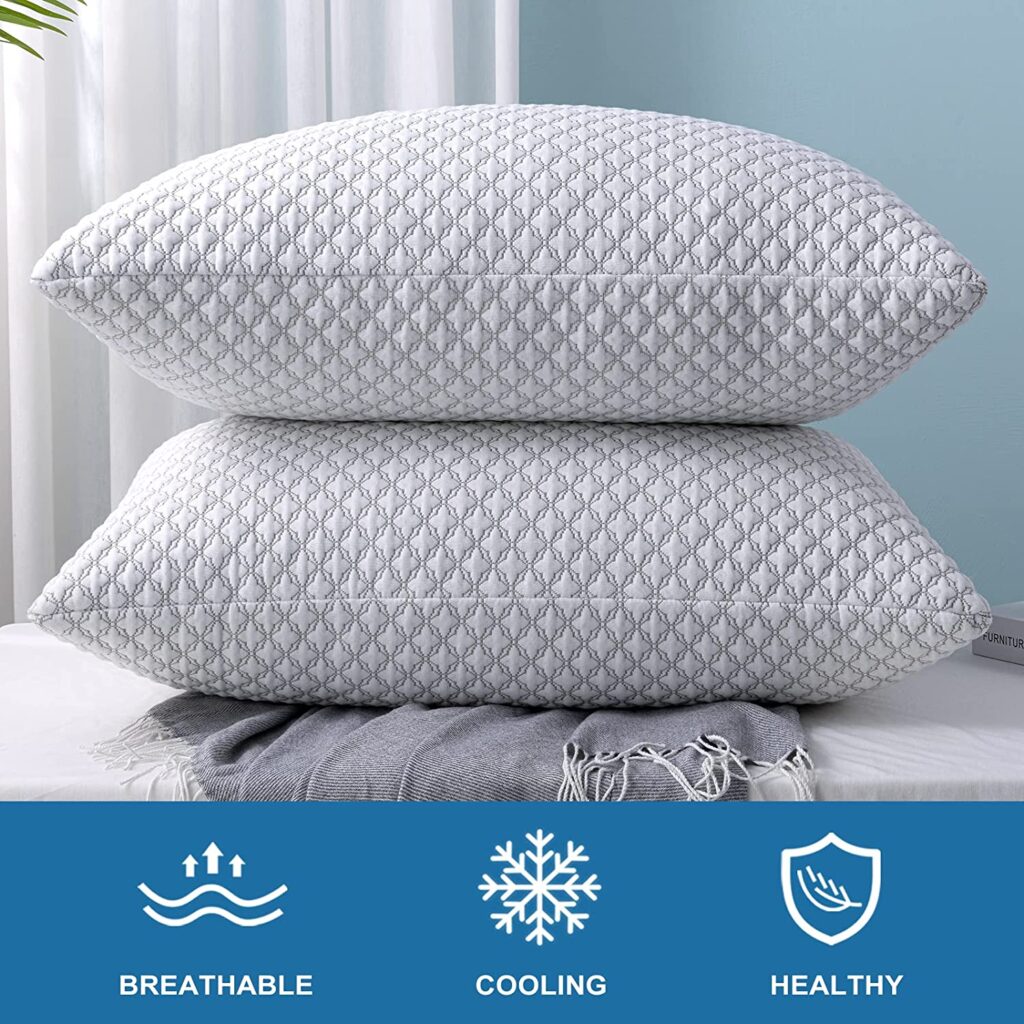 Crafted with 80% shredded memory foam and 20% Polyester Fiber. This type of memory foam technology allows for a much more sensual and personal night of sleep. It gives users the ability to sleep for a prolonged period of time and not have to worry about aches and pains. The memory foam provides support for the neck, shoulders, back, and head.
GoHOME Pillows Standard Size Set of 2
Superior to any cotton pillow or polyester pillow sets you've ever used, GOHOME twin pillows insert feature an attractive velvet cover with a lattice pattern that provides an incredibly soft and comfortable tactile impression for every user. In addition, it also adopted a three-layer quilted technology which is more durable than the ordinary pillow.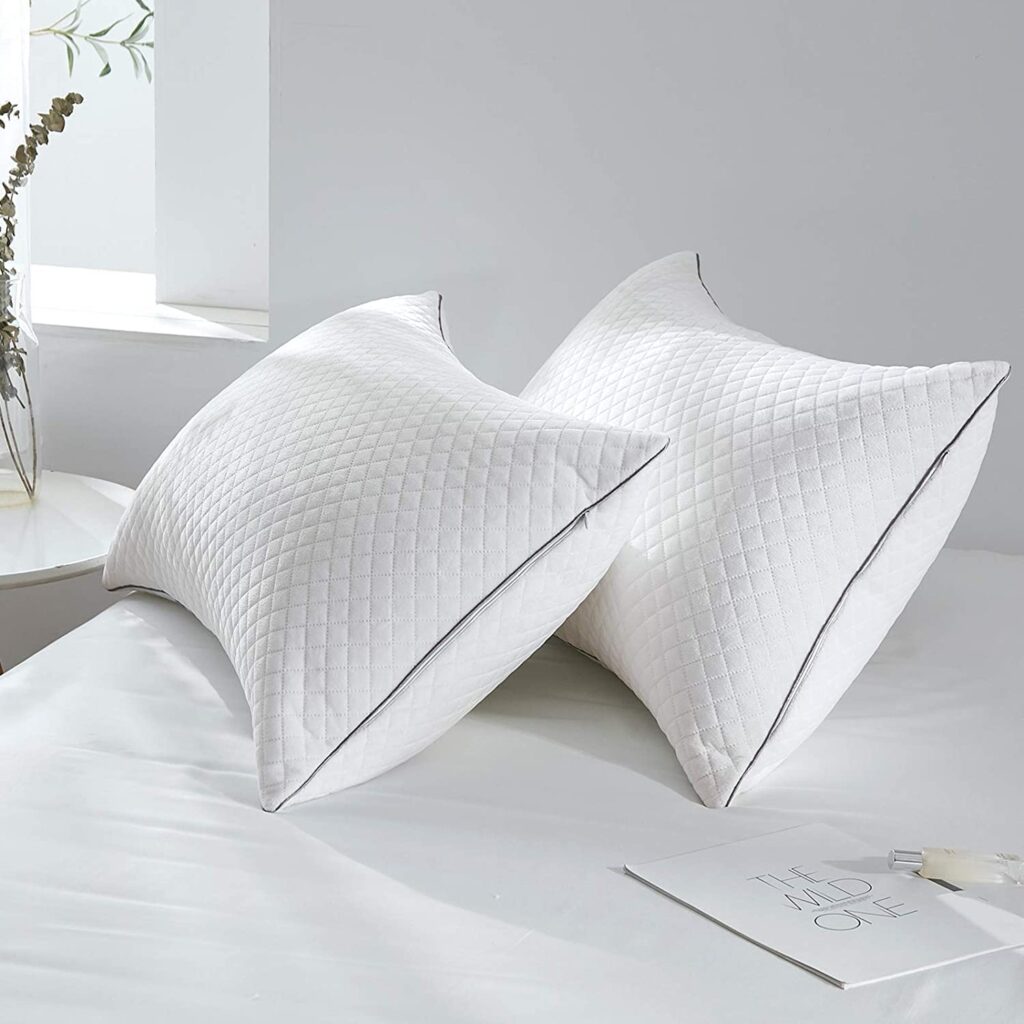 As an Amazon affiliate I might ear commission from every sale