30+ Rover Review Examples
Hello Pet Lovers! If you are here, that means that you are satisfied with your pet sitter. We collected these 30+ Rover Review Examples to help you in the process of reviewing the person that took care of your pet when you couldn't.
Rover Review Examples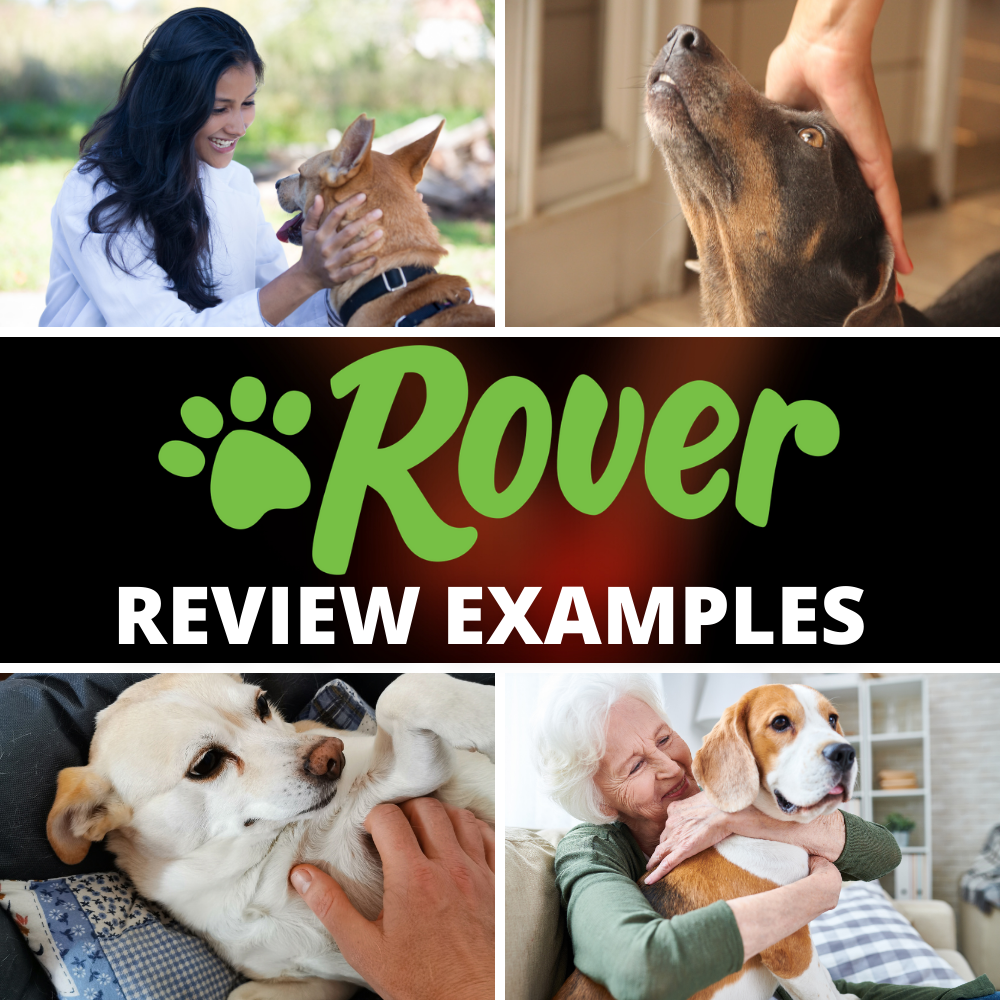 Legend for Rover review examples:
Sitter Name – (SN)
Dog name – (DN)
01. (SN) and (SN) did an excellent job watching (DN). They were very accommodating and made (DN) welcome in their home.
02. (SN) and (SN) have been great dog sitters to three of our Dachshunds now. Even though they've all had very different personalities and needs, (SN) and (SN) have treated each one as if it were their own—with great care, respect and love. 
Dog owners themselves, (SN) and (SN) not only understand the details that come with caring for a pet, they really do adore animals.
03. (SN) and (SN) were great. They made my dog feel comfortable and were flexible with drop off and pick up scheduling.
04. (SN) and (SN) did a great job watching our dog! They allowed us to come over to see their place and meet them before we made a decision. While we were gone, they stayed in contact with us and sent pictures and videos. Our dog seemed very happy and comfortable at their home.
05. Amazing dog sitter!! (SN) kept me updated the entire stay with our pup. She even picked up and dropped off which saved us a lot of time. Would definitely recommend her and rebook with her!
06. (SN) was amazing! She took my last minute booking request and (DN) loved her. I felt 100% comfortable leaving (DN) in her care 🙂
07. (SN) watched my dog for a few days and gave him constant attention and activity while keeping me updated with frequent pictures. My dog also has health issues that she was able to accommodate for. I would definitely have (SN) watch my dog again
08. (SN) has always been very happy to watch my Chihuahua. (DN) & her bonded very well & he would love when I would drop him off for a couple hours a day while I was busy to be watched so he could have company. She is very trustworthy & caring. Definitely recommend her!
09. (SN) and (SN) were wonderful, their dog played great with mine and I could tell my dog was having fun with their son. Couldn't recommend more, especially traveling in and out of the airport!! Thanks for everything!
10. (SN) and (SN), thank you for watching (DN) while I was gone at work. It was so nice knowing he was so well cared for. The pictures were so great to receive. Thanks again for putting my worries at ease. You guys rock!
More Rover Review Examples on the next page…