100 Resume Headline Examples
In the competitive job market, standing out from the crowd is crucial. One effective way to catch a recruiter's attention is through a compelling resume headline. A well-crafted resume headline can convey your unique value proposition, pique an employer's interest, and ultimately, land you that job interview. This blog post will explore various resume headline examples and provide tips on how to craft your own.
Resume headline examples
Understanding the Purpose of a Resume Headline
A resume headline, also known as a resume title, is a brief phrase that highlights your value as a candidate. Located at the top of your resume under your name and contact information, a good resume headline can capture a hiring manager's attention and encourage them to read more of your resume.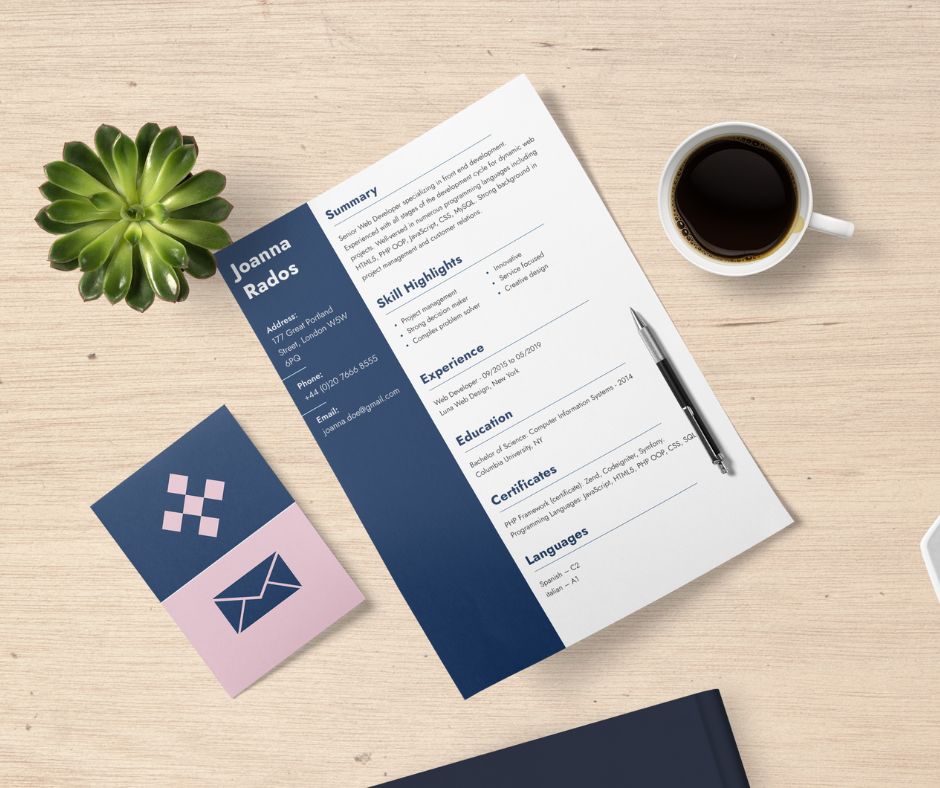 Key Elements of a Good Resume Headline
A good resume headline should be concise, clear, and specific to your industry or the job you're applying for. It should emphasize your experience, skills, and qualifications that make you an ideal candidate for the position.
Resume headline examples
Let's take a look at some exceptional resume headline examples across different professions:
Award-Winning Creative Director with 7+ Years in Brand Strategy
Experienced Project Manager Specializing in Software Development
Certified Financial Analyst with Strong Investment Management Experience
Innovative Digital Marketer with Proven SEO Skills
Dedicated Elementary Teacher with a Master's in Education
Detail-Oriented Quality Assurance Analyst in Tech Industry
Skilled Graphic Designer with a Passion for Visual Communication
Experienced Journalist Specializing in Investigative Reporting
Certified Nurse Practitioner with Pediatric Expertise
Accomplished Sales Director with a Track Record in Pharma Sector
Highly Skilled Software Developer with Expertise in AI
Bilingual Customer Service Representative with Exceptional Problem-Solving Skills
Reliable Office Manager with 10+ Years of Experience
Accomplished Copywriter Specializing in Creative Advertising Campaigns
Experienced Social Worker Committed to Community Development
Data Scientist with Proven Record in Statistical Analysis
Efficient Administrative Assistant with Strong Organizational Skills
Professional Civil Engineer with Expertise in Sustainable Design
Skilled Content Strategist with SEO and Analytics Experience
Proactive HR Manager with Extensive Experience in Recruitment
Multilingual Tour Guide Specializing in Historical Sites
Motivated Personal Trainer with a Passion for Health and Fitness
Experienced Barista with Extensive Knowledge of Coffee Varieties
Tech-Savvy Virtual Assistant Providing High-Level Administrative Support
Dedicated Environmental Scientist Committed to Climate Change Research
Organized Event Planner with a Flair for Creative Solutions
Certified Public Accountant with Strong Analytical Abilities
Experienced Legal Assistant with Proficiency in Legal Research
Product Manager with Track Record of Successful Launches
Talented Web Designer with UX/UI Expertise
Seasoned Restaurant Manager with a Passion for Hospitality
Experienced Veterinarian Specializing in Small Animal Care
Proven Digital Media Specialist with Content Marketing Expertise
Experienced Construction Supervisor Specializing in Residential Projects
Detail-Oriented Bookkeeper with Excellent Organizational Skills
Innovative Chef Specializing in Farm-to-Table Cuisine
Bilingual Technical Writer with a Background in Software Documentation
Experienced Business Consultant with a Focus on Startups
Skilled Landscape Architect with Green Building Experience
Talented Illustrator with a Distinctive Artistic Style
Certified Medical Assistant with a Dedication to Patient Care
Organized Library Assistant with Extensive Cataloging Experience
Experienced Pharmacist with a Focus on Community Health
Passionate Videographer with a Creative Storytelling Approach
Experienced Operations Manager in the Manufacturing Industry
Award-Winning Interior Designer with a Modern Aesthetic
Efficient Logistics Coordinator with a Record of On-Time Deliveries
Dedicated Speech Therapist with Pediatric Specialization
Experienced Electrician with a Commitment to Safety and Efficiency
Skilled Biologist with a Focus on Marine Ecosystems
Results-Driven Marketing Manager with Extensive Campaign Experience
Seasoned Retail Manager with a Track Record of Increasing Sales
Professional HR Generalist with Experience in Employee Relations
Certified Personal Trainer Specializing in Weight Loss Programs
Experienced Executive Assistant Supporting C-Level Executives
Special Education Teacher with Proven Behavior Management Techniques
Senior Software Engineer Specializing in Mobile App Development
Dynamic Public Relations Specialist with Strong Media Connections
Proactive Production Manager with Experience in Food Industry
Certified Scrum Master with a Background in Agile Coaching
Experienced Translator Specializing in Medical Documents
Innovative Product Designer with a Focus on User-Centered Design
Passionate Nutritionist Dedicated to Promoting Healthy Eating Habits
Experienced Web Developer with Proficiency in JavaScript
Energetic Front Desk Receptionist with Excellent Customer Service Skills
Experienced Mechanical Engineer with a Focus on Renewable Energy
Qualified Real Estate Agent with a Strong Sales Record
Experienced DevOps Engineer with Proficiency in Automation Tools
Experienced Pastry Chef Specializing in Gluten-Free Baking
Certified Database Administrator with Experience in Data Security
Experienced SEO Specialist with Proven Record in Ranking Websites
Bilingual Social Media Manager with a Focus on Engagement
Detail-Oriented Data Analyst with Strong Statistical Skills
Certified Public Relations Specialist with Crisis Management Skills
Experienced Architect with a Portfolio of Sustainable Designs
Skilled Carpenter Specializing in Custom Furniture Design
Professional Life Coach Dedicated to Helping Clients Achieve Goals
Highly Skilled Physiotherapist Specializing in Sports Injuries
Professional Musician with a Background in Studio Recording
Experienced Travel Agent Specializing in Luxury Vacations
Skilled Esthetician with Experience in Anti-Aging Treatments
Professional Florist Specializing in Wedding Arrangements
Professional Photographer with Extensive Experience in Portraits
Highly Skilled Interior Painter with Attention to Detail
Experienced Landscape Gardener with a Passion for Sustainable Design
Certified Yoga Instructor with a Focus on Mindfulness
Skilled Hair Stylist with a Track Record of Satisfied Clients
Motivated Sales Representative with a Passion for Customer Satisfaction
Qualified Dental Hygienist with a Focus on Preventive Care
Professional Make-up Artist with Experience in the Film Industry
Experienced Sound Engineer with a Background in Live Events
Professional DJ with Extensive Experience in Private Events
Qualified Personal Chef Specializing in Dietary Restrictions
Skilled Plumber with Experience in Residential Repairs
Professional Dog Trainer with a Focus on Behavior Modification
Skilled Tattoo Artist with a Unique Illustrative Style
Experienced Welder Specializing in Structural Welding
Certified Massage Therapist with a Focus on Sports Therapy
Professional Tailor with Experience in High-End Fashion
Experienced Voice Actor Specializing in Animated Characters
Each of these resume headlines is specific, highlights relevant skills or experiences, and conveys the candidate's value to potential employers.
People Also Ask
What is the Difference Between a Resume Headline and a Resume Objective?
While both a resume headline and a resume objective are meant to pique a hiring manager's interest, they serve slightly different purposes. A resume headline is a brief statement that highlights your qualifications and skills, while a resume objective is a two- to three-sentence statement that outlines your career goals.
Should I Customize My Resume Headline for Each Job?
Absolutely. Customizing your resume headline for each job you apply to can help highlight your specific qualifications and skills that make you an ideal candidate for that particular role.
Can a Good Resume Headline Compensate for Lack of Experience?
While a good resume headline can certainly help grab a hiring manager's attention, it is only one component of your resume. It's essential to present a well-rounded picture of your skills, experiences, and qualifications throughout your entire resume.
Conclusion
Crafting a captivating resume headline is an integral part of creating a powerful resume. By highlighting your skills, experience, and value as a candidate, you can make a strong impression on hiring managers and boost your chances of landing an interview.