BEST Bed frame for Airbnb (2023)
Friends and fellow Airbnb Superhosts it is finally official, this is the best bed frame for Airbnb and other types of vacation rentals for 2021 and the years to come.
So far, every bed frame that we have purchased was from Ikea, but now we know better.
The last bed frame that we bought for our vacation rental is honestly the best there is. Starting from the design, quality and ending with the functionality, everything hits the high note.
Scroll down bellow for the best bed for airbnb.
P.S: If you end up purchasing it, please leave us a comment to share your impressions.
BEST Bed frame for Airbnb (2021)
Zinus Joseph 6 Inch Metal Platforma Bed Frame
The Zinus metal bed frame is built to do more than just support the favorite mattress while your Airbnb guests sleep at night. Each style is carefully planned and manufactured to function efficiently while appealing to a sleek, minimalist design aesthetic that perfectly ties in with any decor style.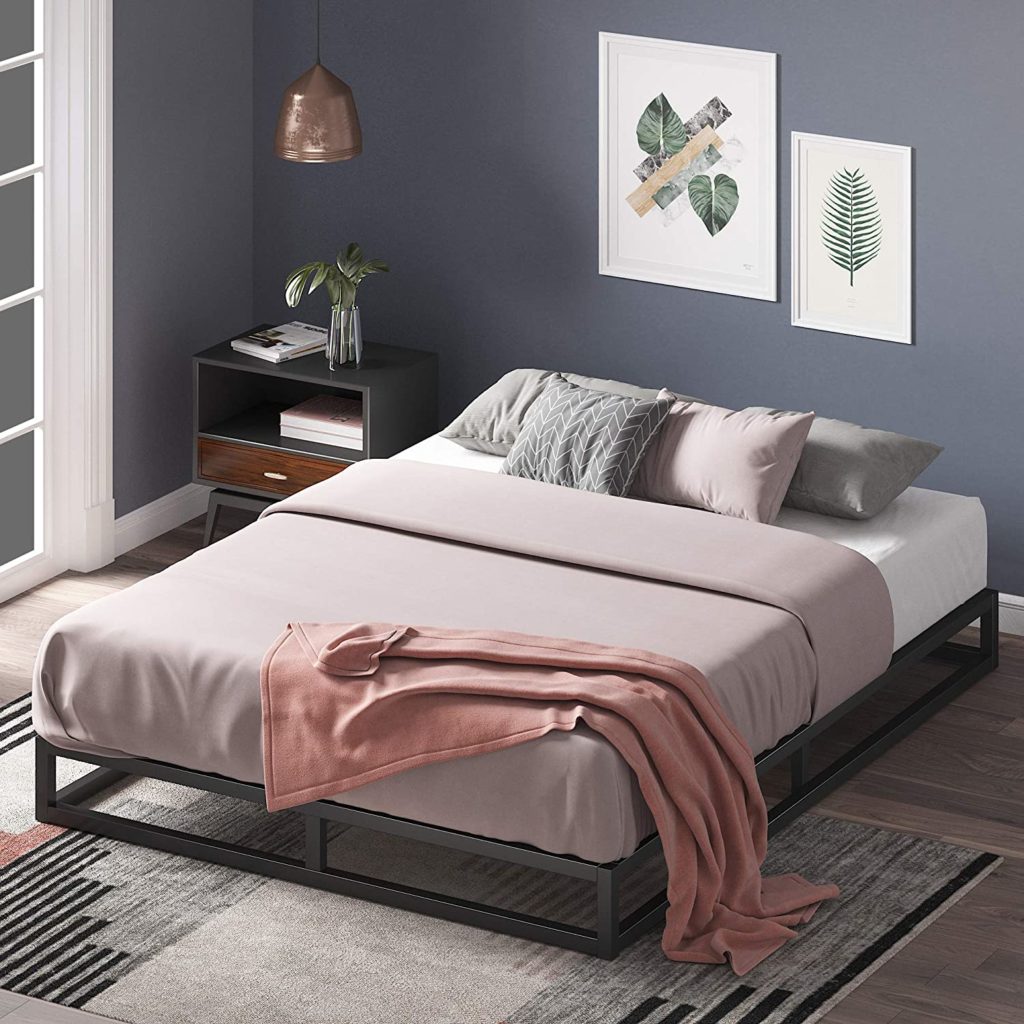 As much as we love puzzles, we don't enjoy tedious & confusing assembly instructions. So, the bed frame is engineered to come together with ease.
This sturdy modern Studio platform A mattress foundation is designed for strength and style. Perfect for higher profile mattresses or those preferring a modern style. The extra strength steel framed mattress foundation by Zinus features wooden slats that provide strong support for your memory foam, latex, or spring mattress. 6 inches high and compatible with or without a box spring.
Easy to assemble and arrives in a narrow box to make moving through hallways and upstairs easier.  Another comfort, innovation from Zinus. Pioneering comfort.
Additional Information
Warranty & Support
Manufacturer's warranty can be requested from customer service. Click here to make a request to customer service.