What to do in Skopje? 15+ BEST Things you must see & do
The first question, What to do in Skopje? This overview of the best things to do, see and places to visit in Skopje shows where to find the cultural, historic and natural attractions.
Skopje, one of the most interesting places to visit in Macedonia is the gateway to a valley surrounded by 3 mountains, a luscious area where culture, traditions, gourmet food and drink is part of daily life.
If you're looking for a dynamic family vacation that involves adventure, nature experiences, traditional food tasting, culture experiences and family-friendly apartments, then Skopje, Macedonia is the place for you to visit.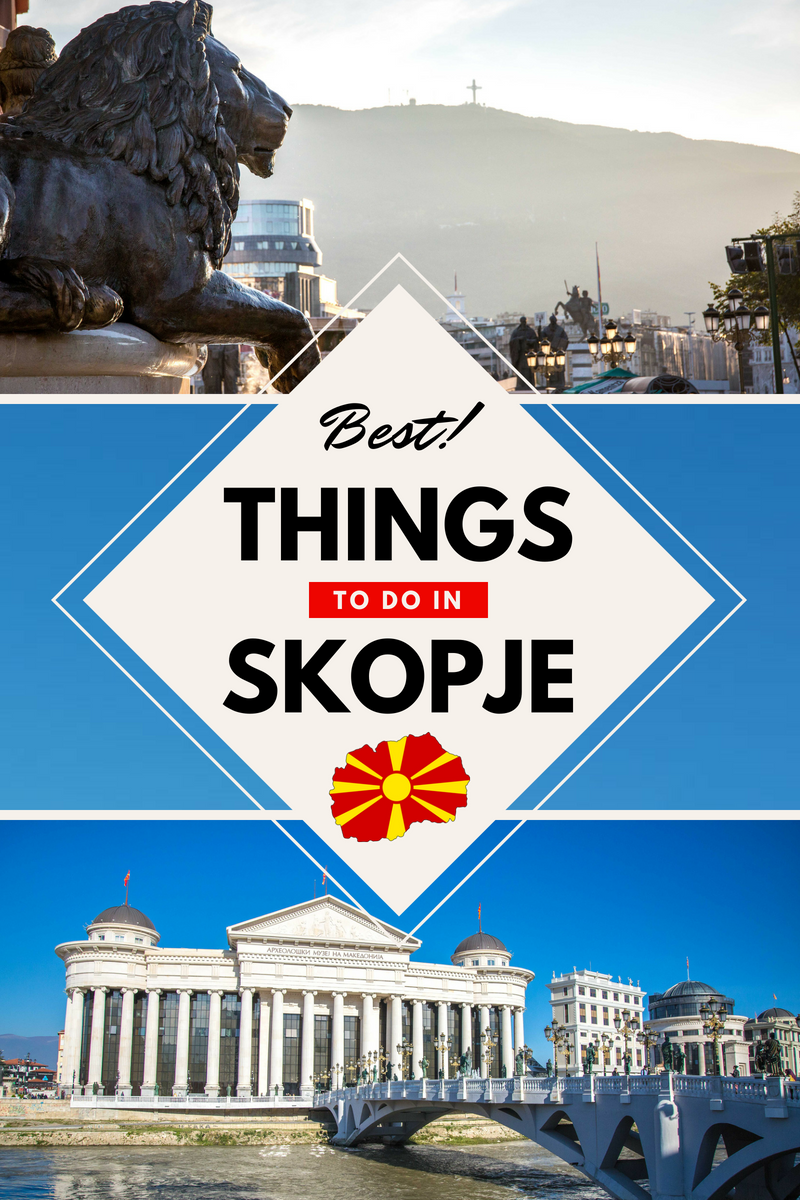 These are the 15 Best things to see in Skopje
After you have visited all the sights of Skopje that should be on every traveler's list – such as the Memorial House of Mother Teresa, Sveti Spas church, Kale Fortress and all the newly built monuments of the 'Skopje 2014' project, there is still plenty of places left to see. Here is our selection of the natural beauties, culinary delights and in general our favorite things to do in Skopje.
GOOD TO KNOW: 15 Things to know before going to Macedonia
1. Explore Nature at the Matka Canyon
Whether you are the ultimate outdoorsy type or not, Matka Canyon won't disappoint you!
Matka is a stunning gorge and lake situated west of Skopje and it is a fantastic day or half-day trip for nature lovers! You can rent small boats to see the cave, visit the church from 15th century, or just chill at the restaurant called Canyon Matka for a delicious lunch and enjoy the view.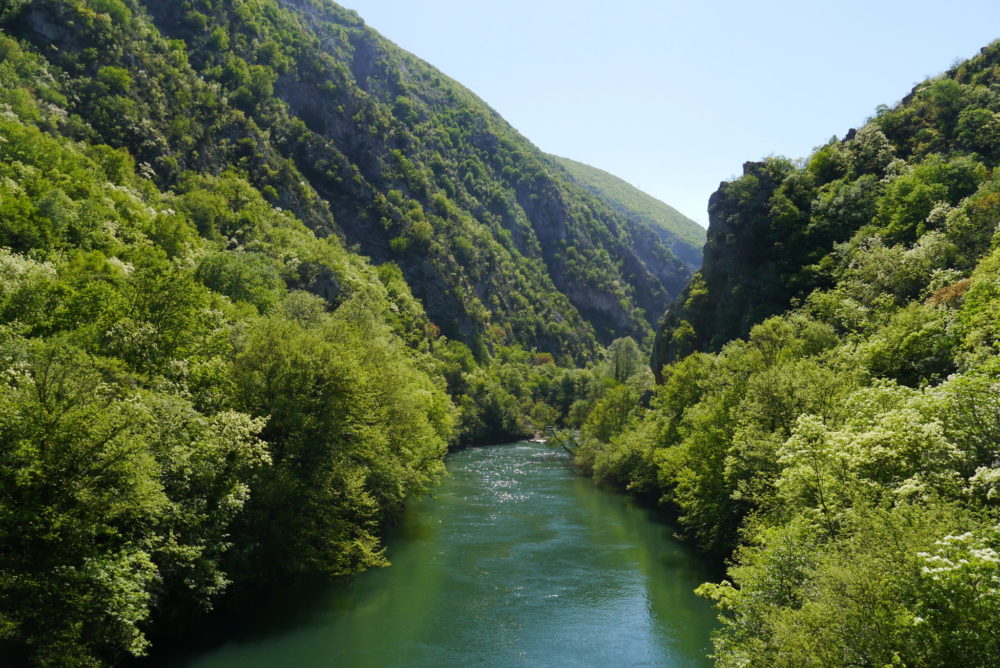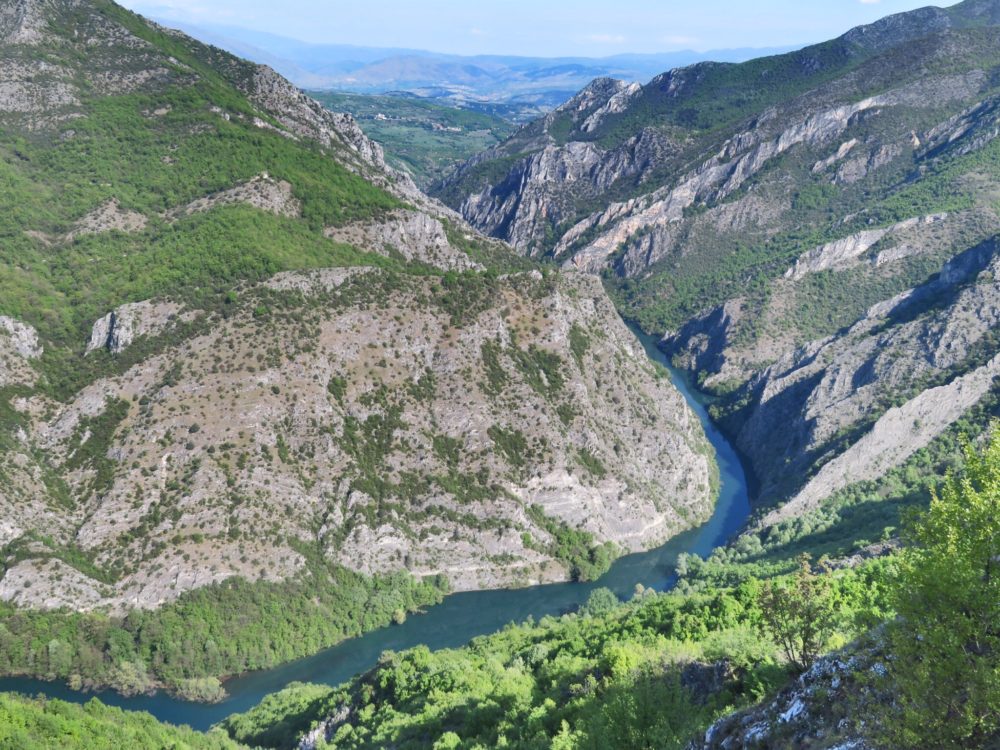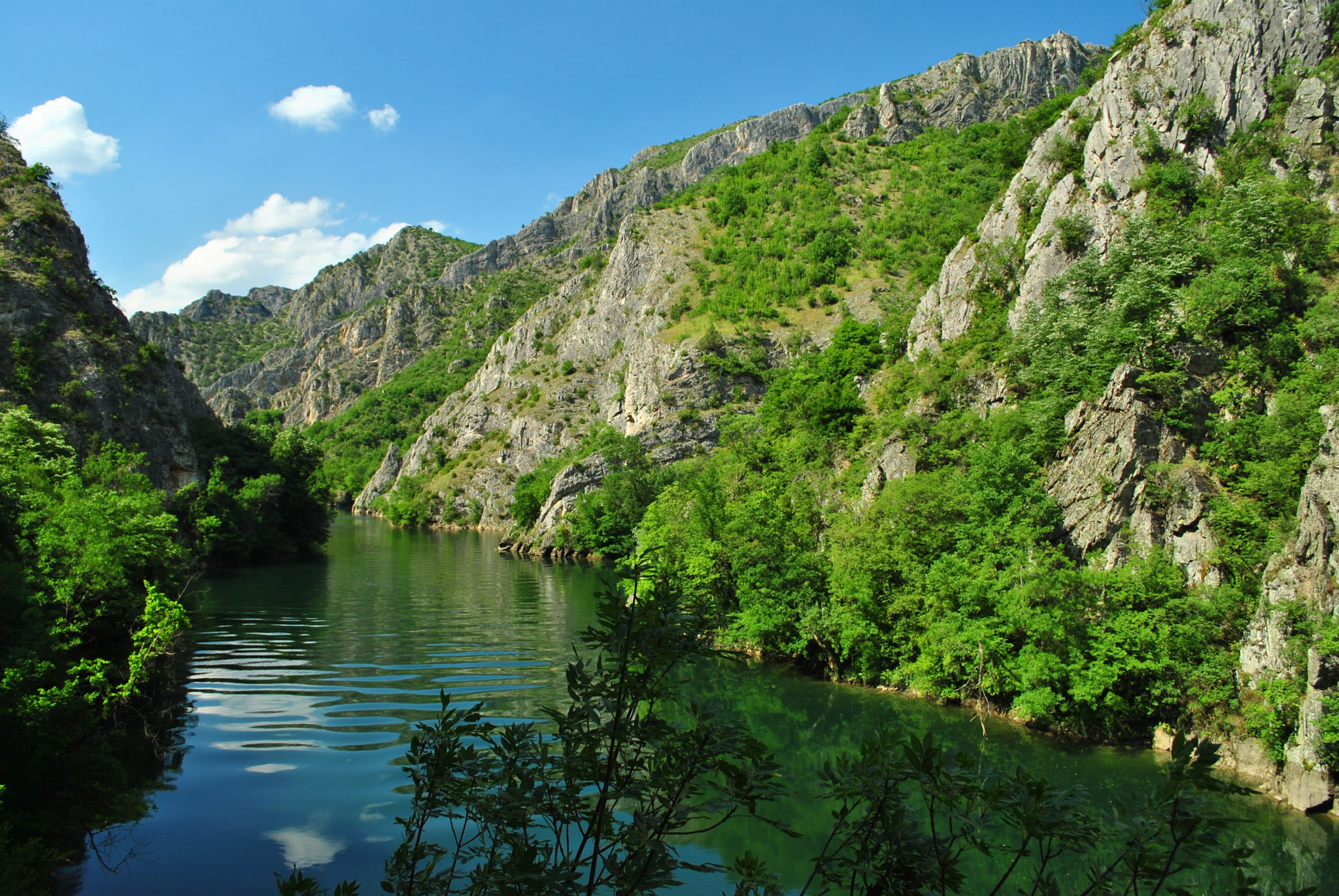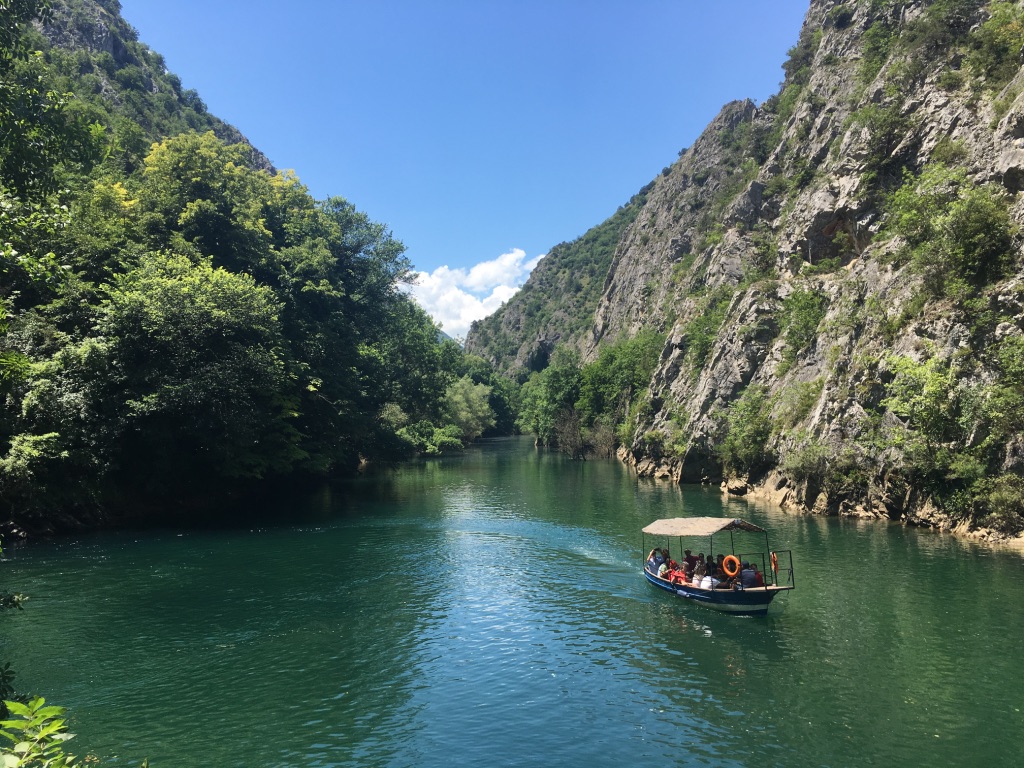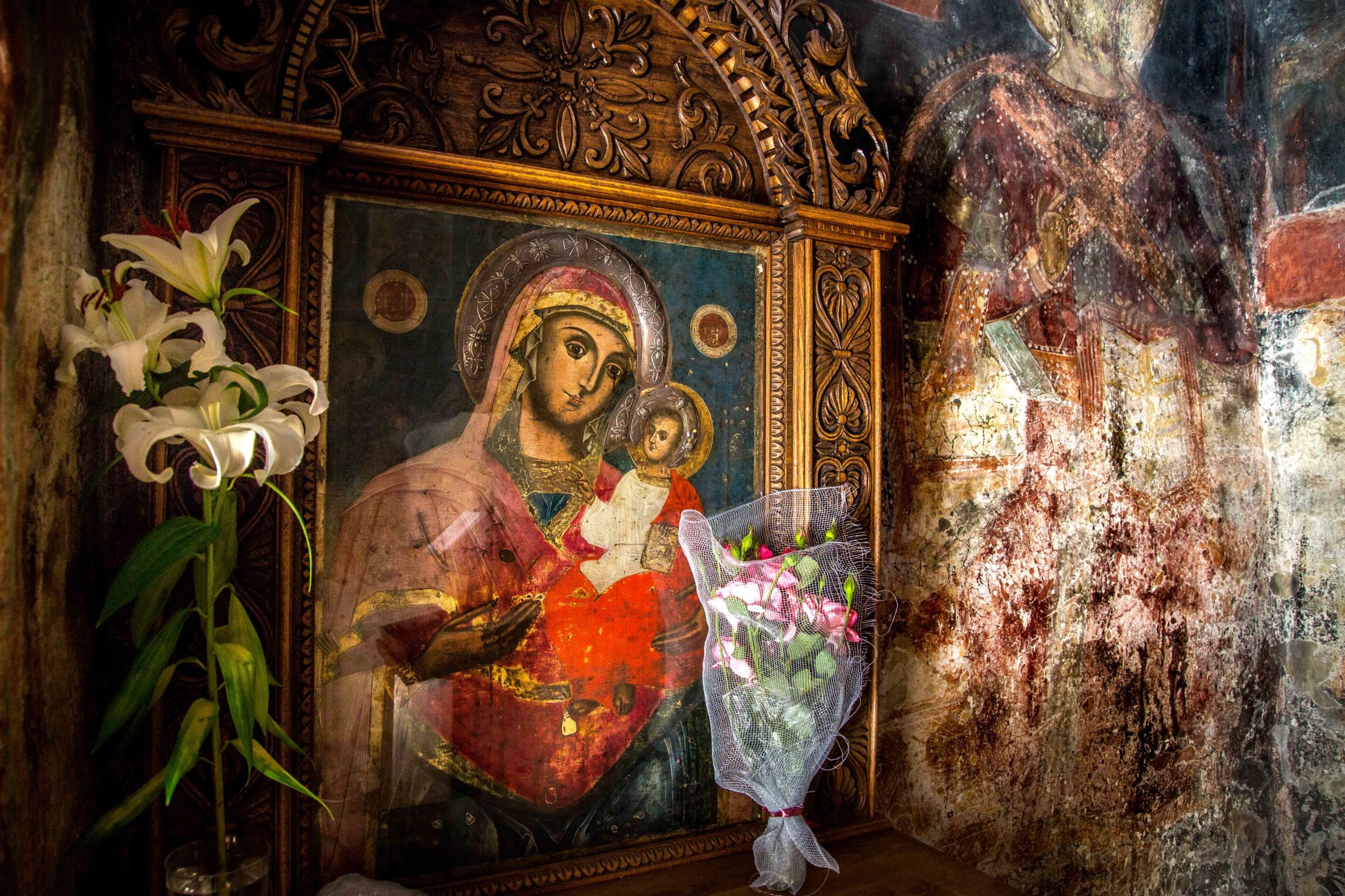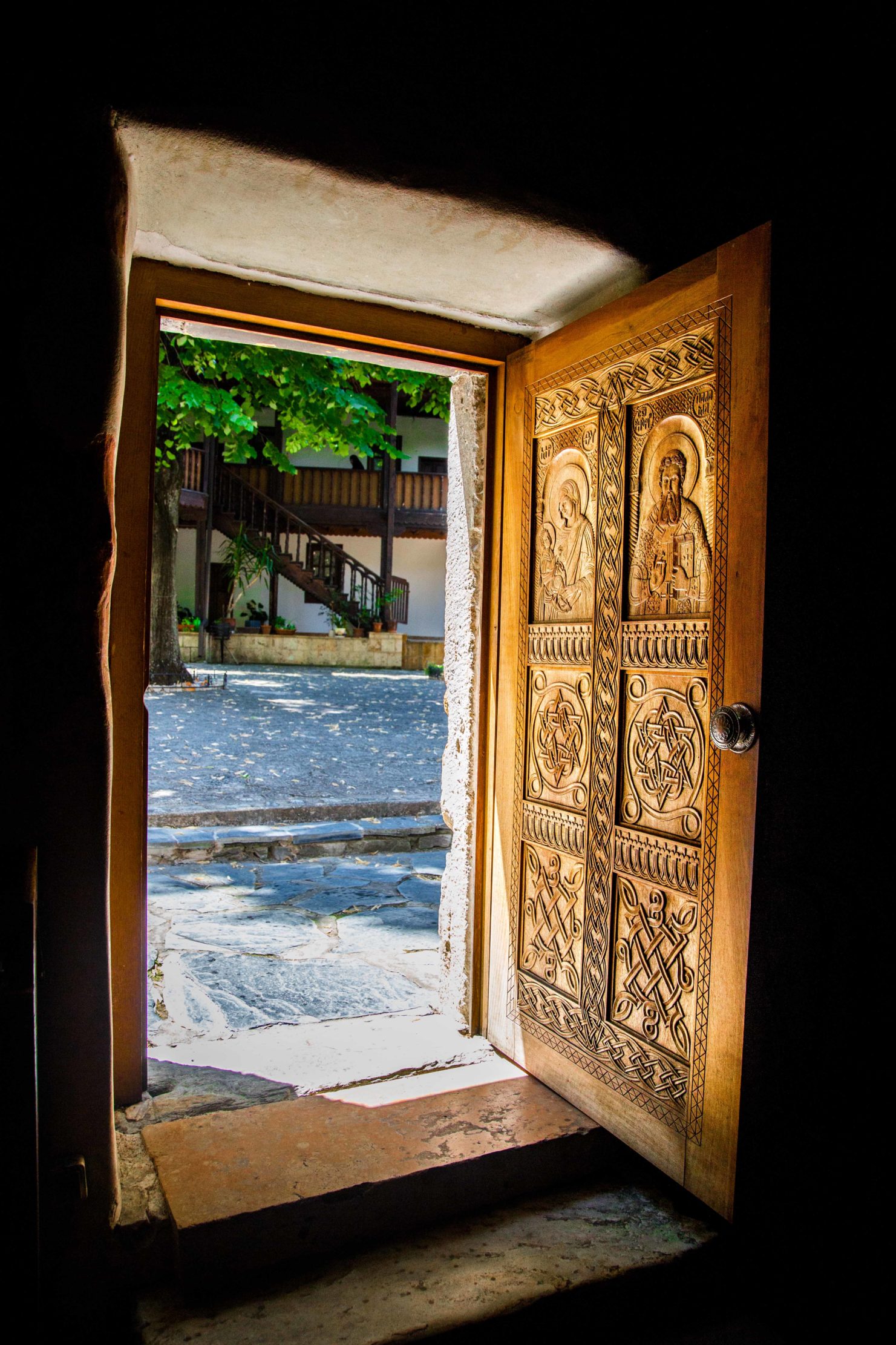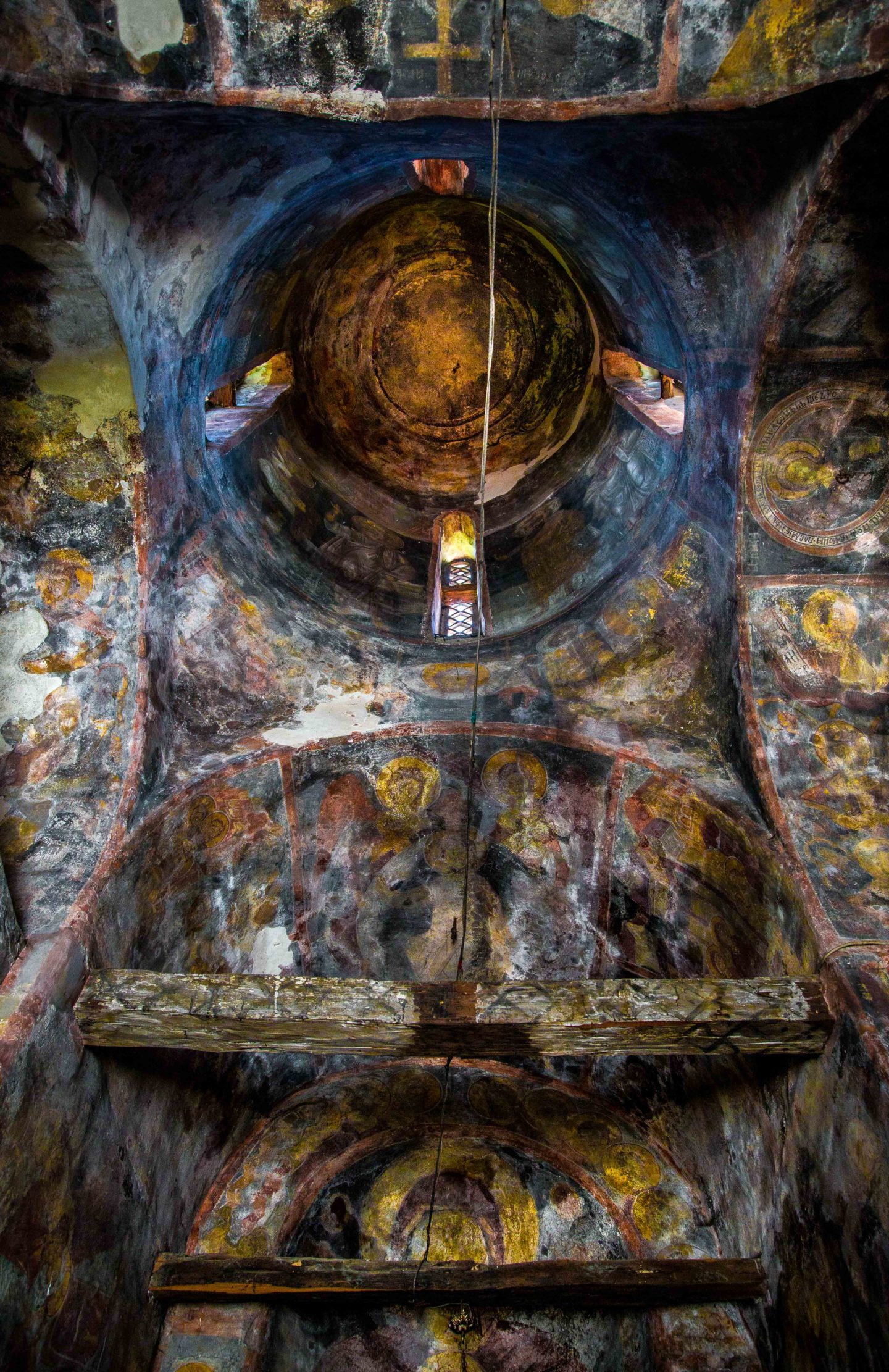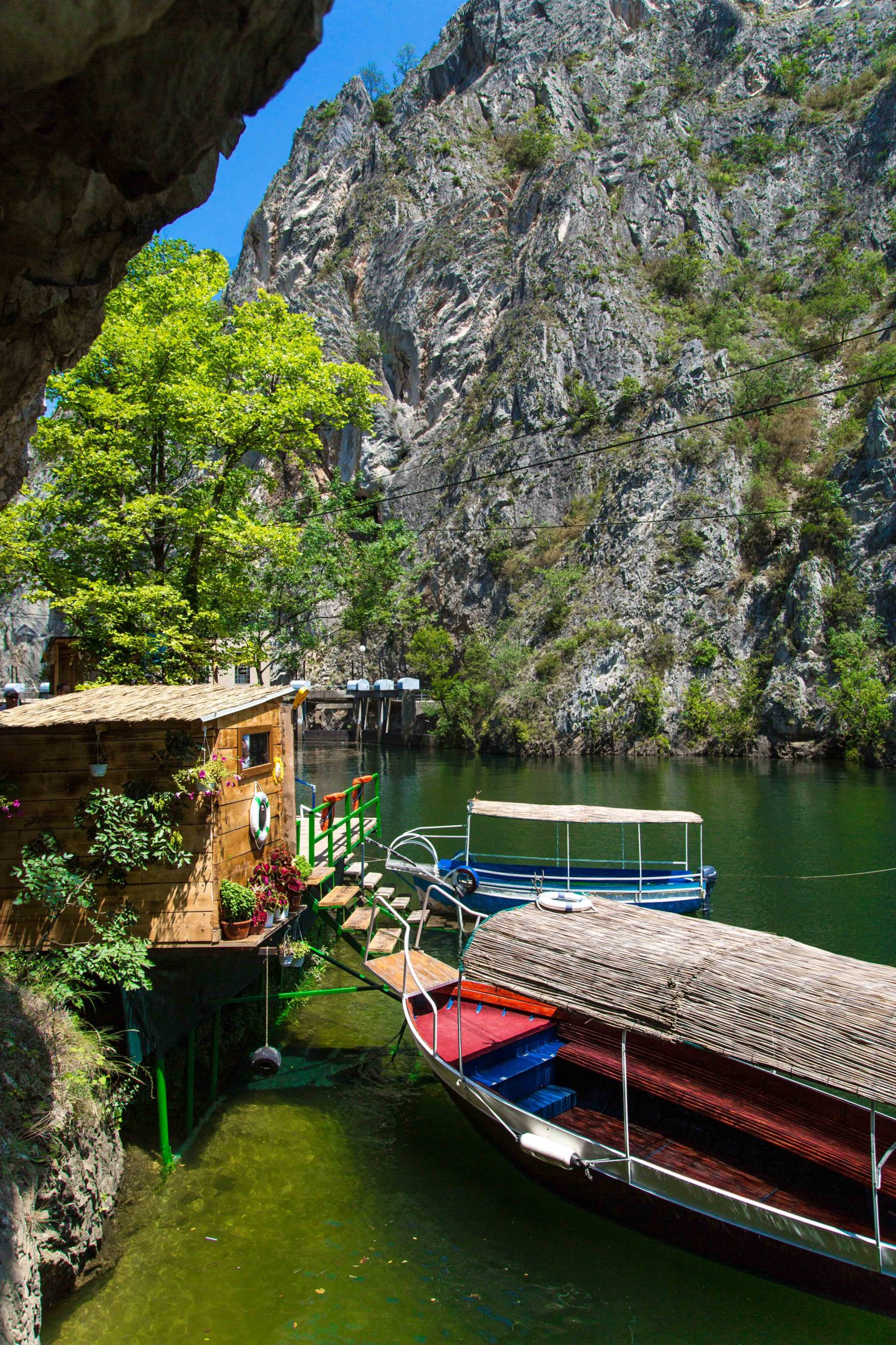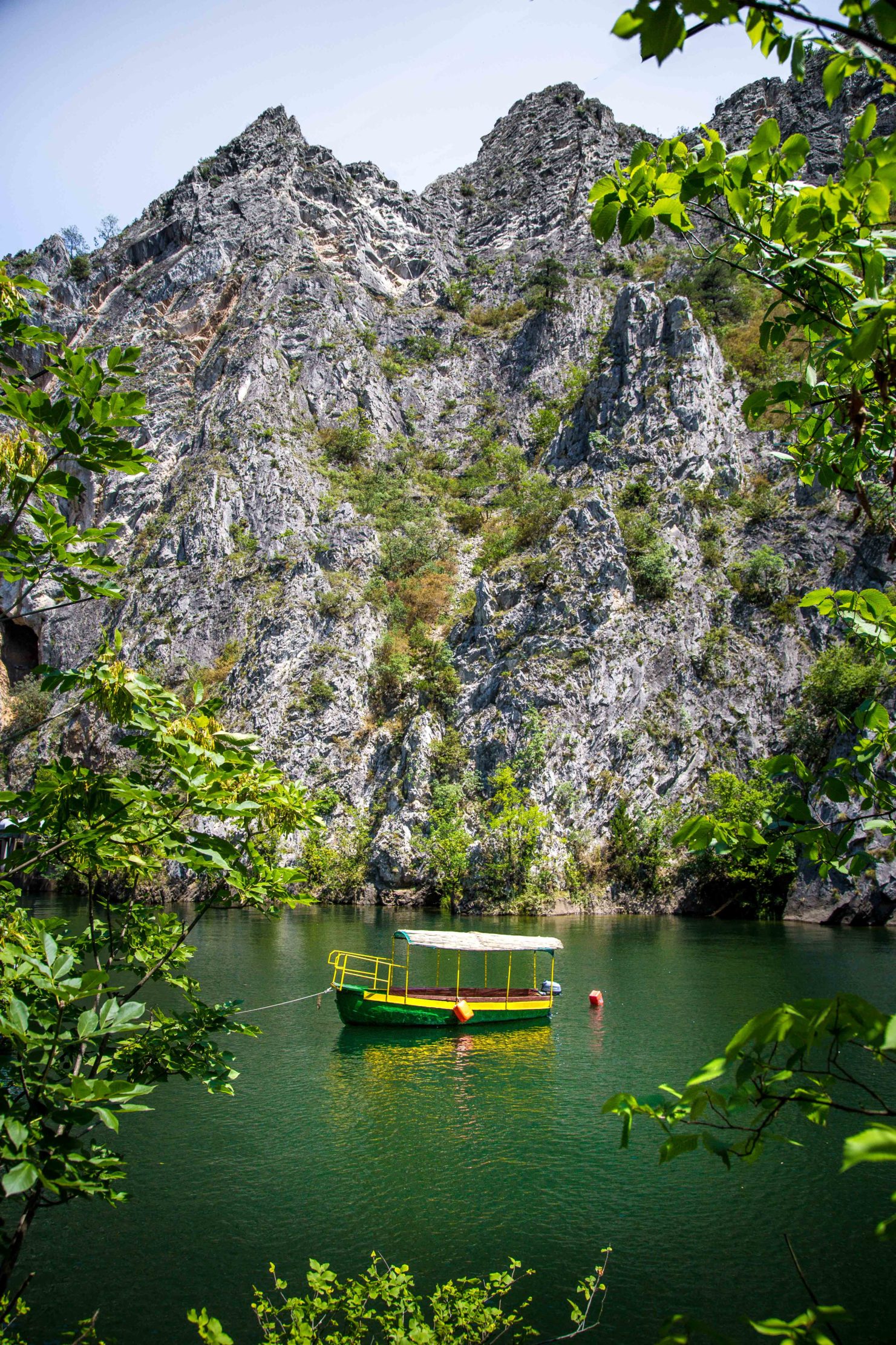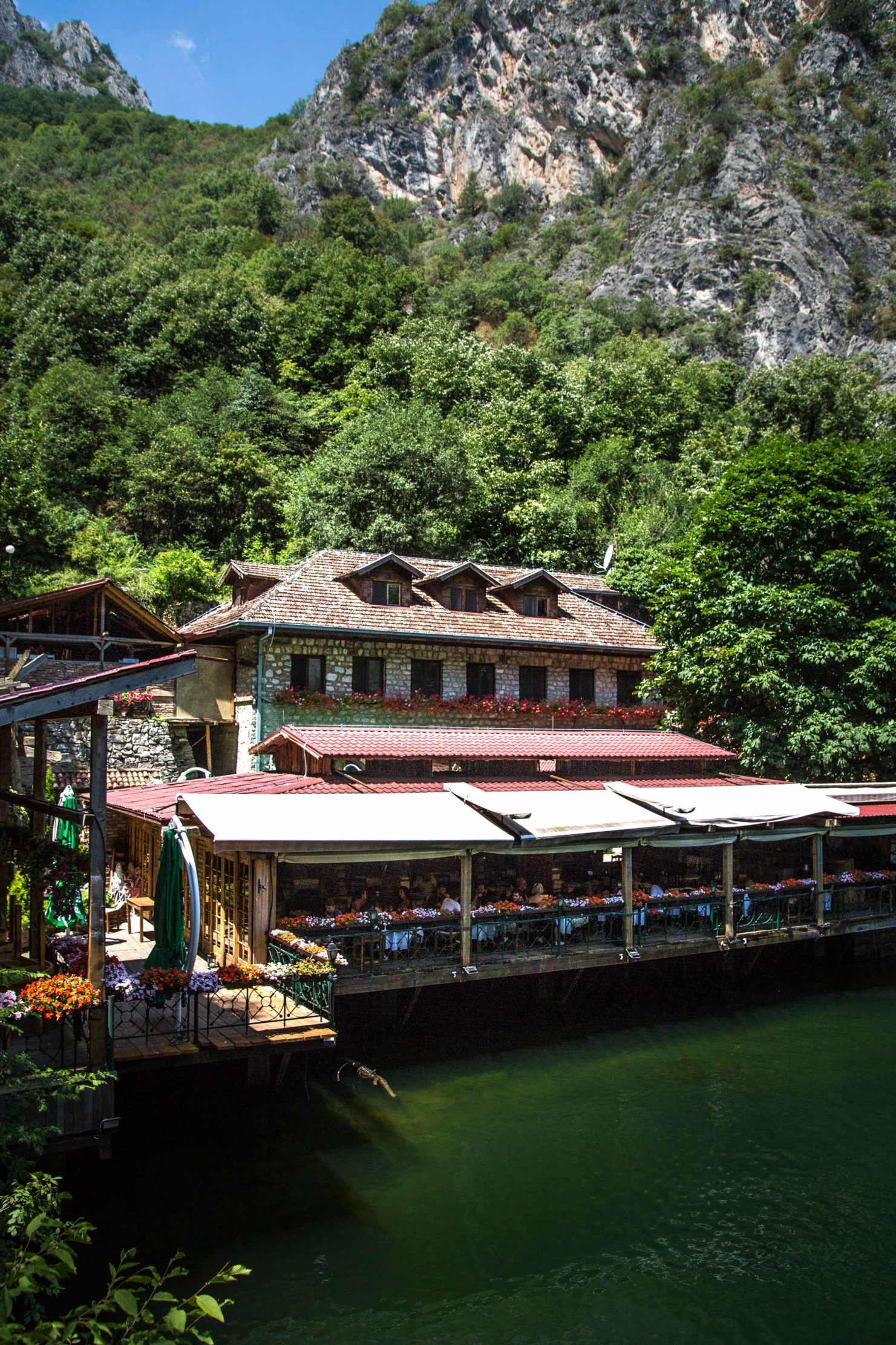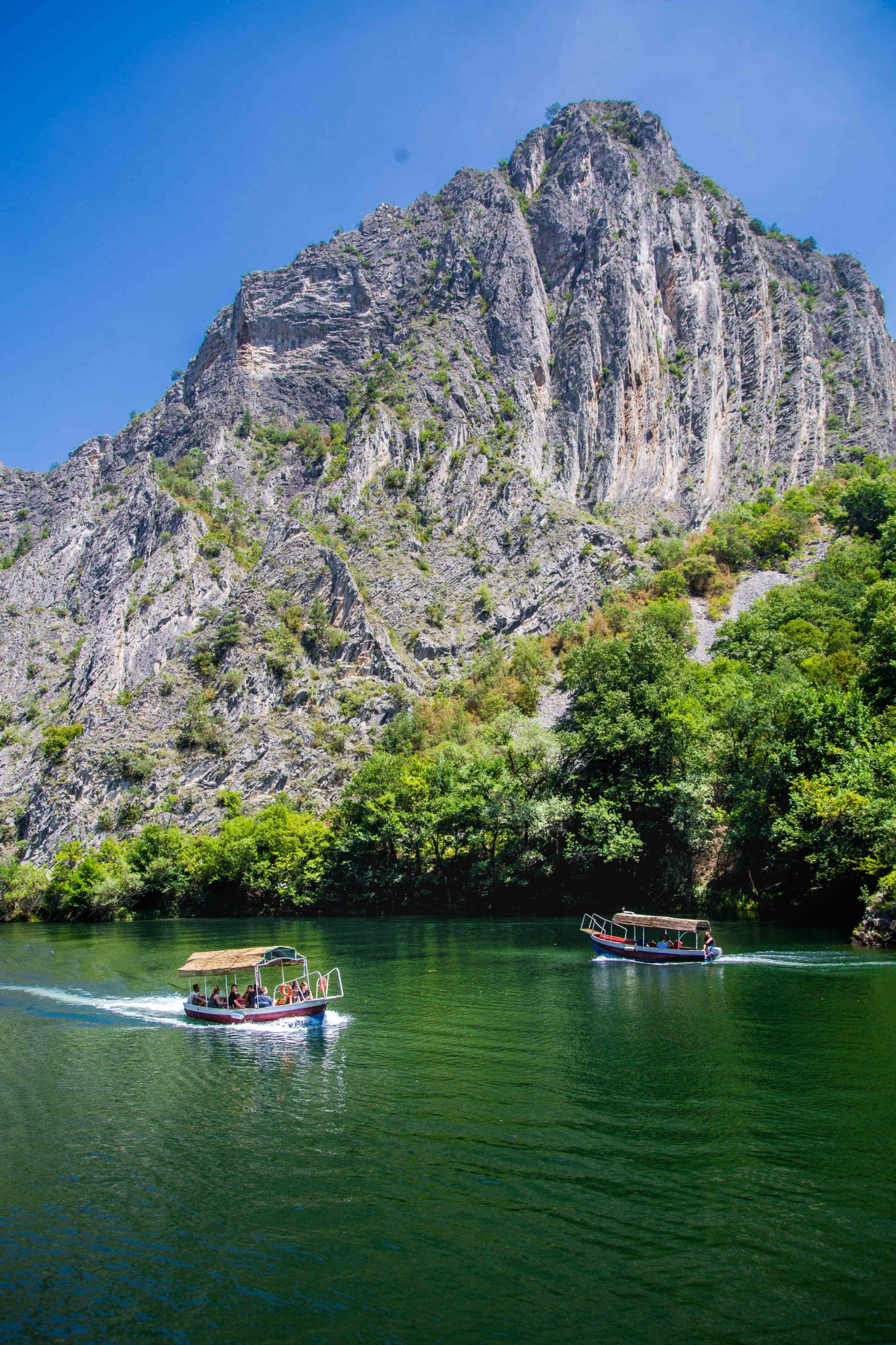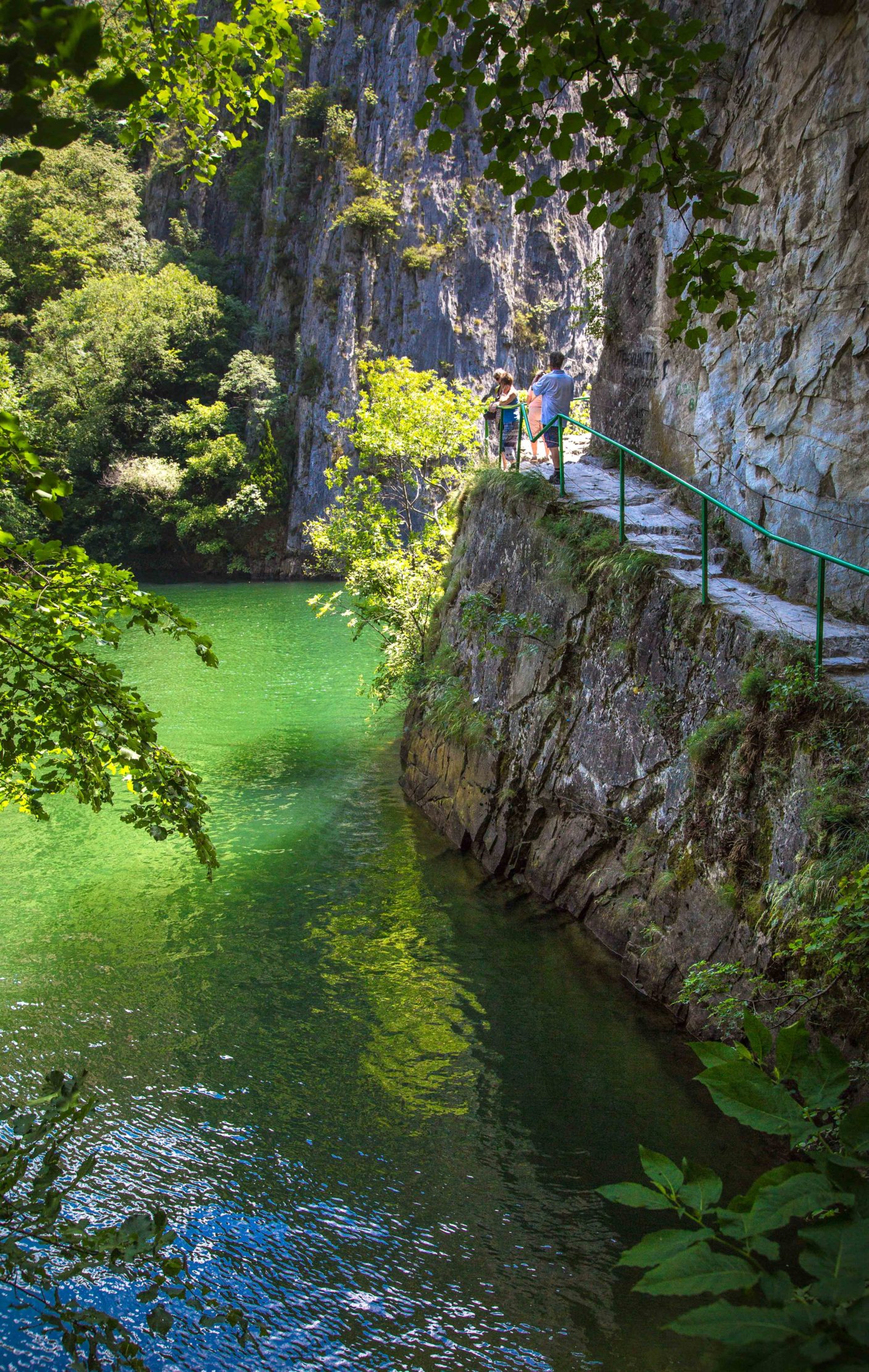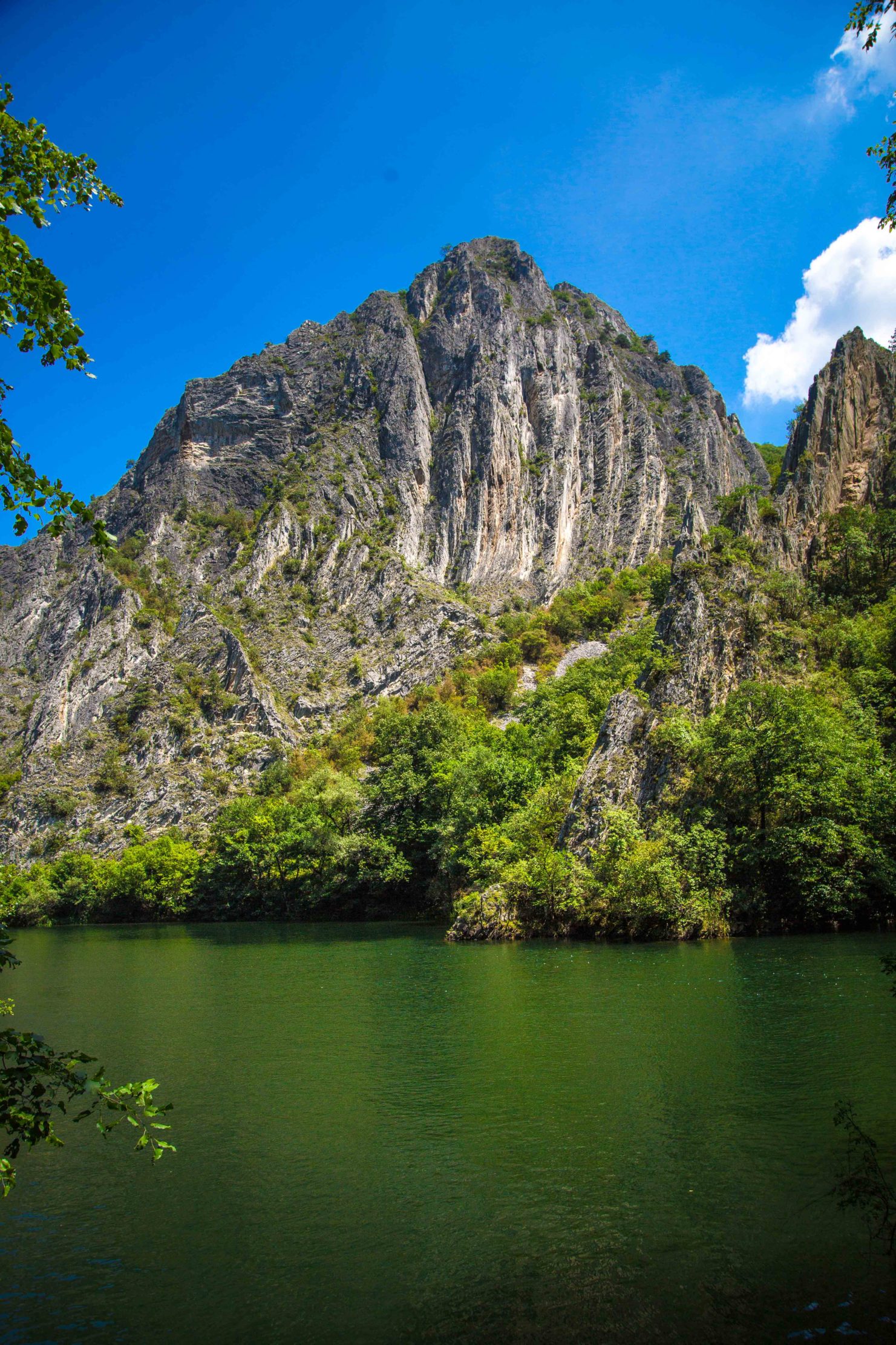 2. Old Bazaar in Skopje: have a stroll and try Turkish coffee
Whoever you ask, what to do in Skopje, the first answer will be to go to the Old Bazaar.
The Old Bazaar area is one of the largest and best collections of Ottoman architecture and history.  It was an important center of commerce during Ottoman times when it enjoyed its peak importance. The Ottoman heritage is predominant here: there are roughly 30 mosques, three caravanserais, and a few hamams (Turkish baths) still standing. Despite the earthquakes and various other disasters Skopje has seen, the neighborhood is in very good shape.
The Old Bazaar, also called Carsija is the Turkish old town of Skopje. It is one of the oldest and largest marketplaces in the Balkans, and it has been Skopje's center for trade and commerce since at least the 12th century.
The area is home to mosques, türbes (mausoleum tombs), converted hammams (bathhouses) and churches. The Museum of Macedonia and the Museum of Modern Art is also located here. You will find everything here form small souvenirs and copperware, to folk costumes and jewelry. Strolling the shops of the Old Bazaar is a must-do for anyone visiting Skopje.
Above all, Carsija has various traditional restaurants and coffee houses where you can try Turkish coffee or tea and do not miss Destan's traditional kebab either! On Friday and Saturday nights Carsija becomes even more lively with youngsters due to some great bars in the area. Check out Menada Bar and also the Old Town Brewery (Пивница Стар Град).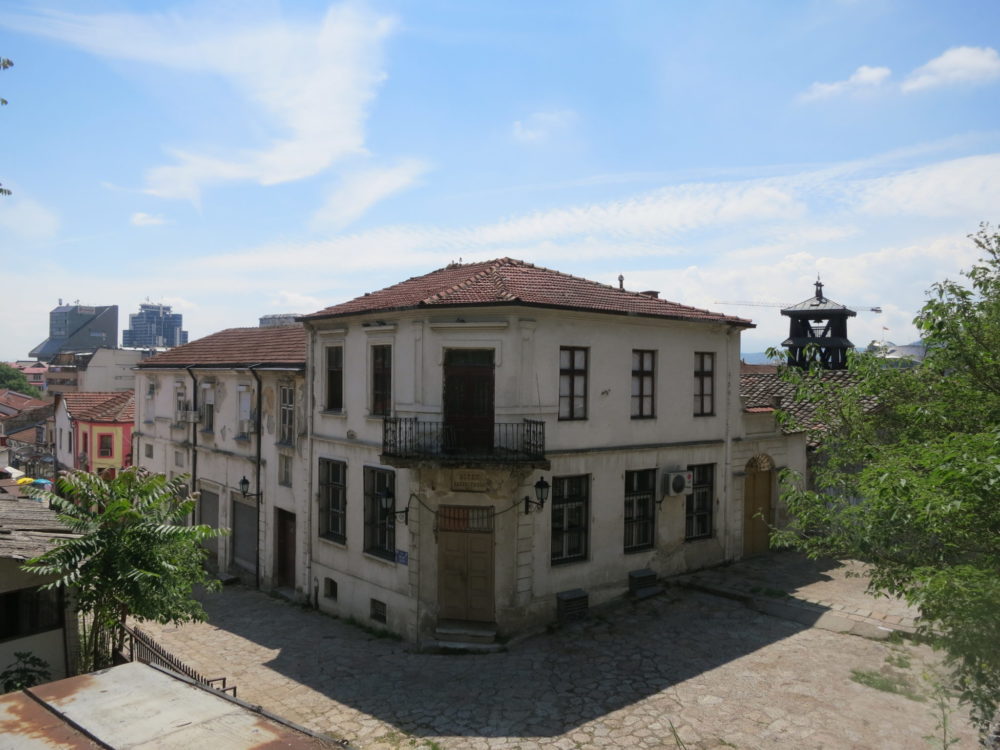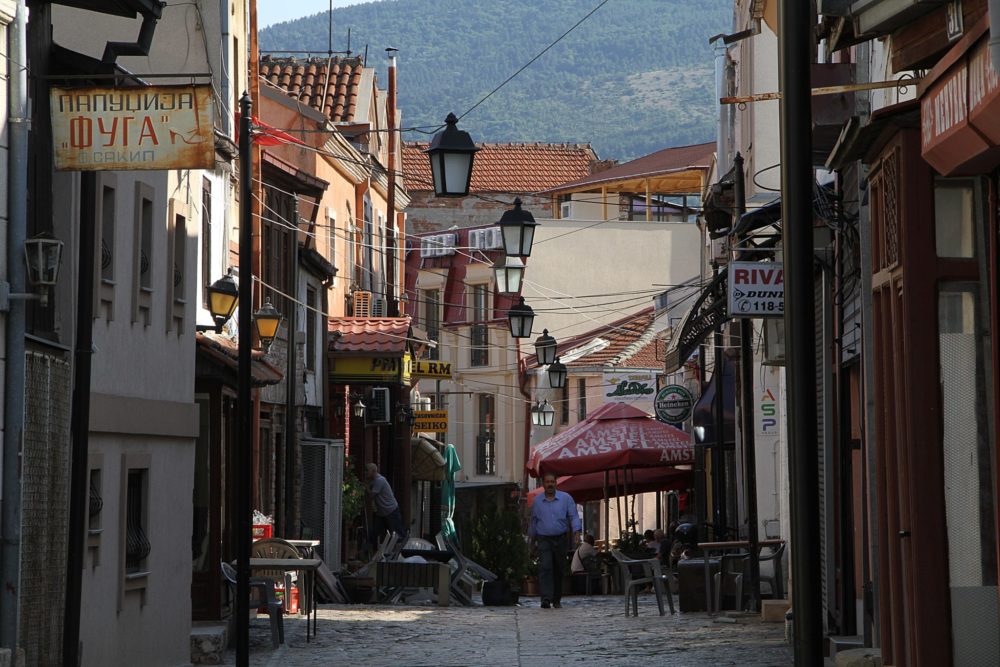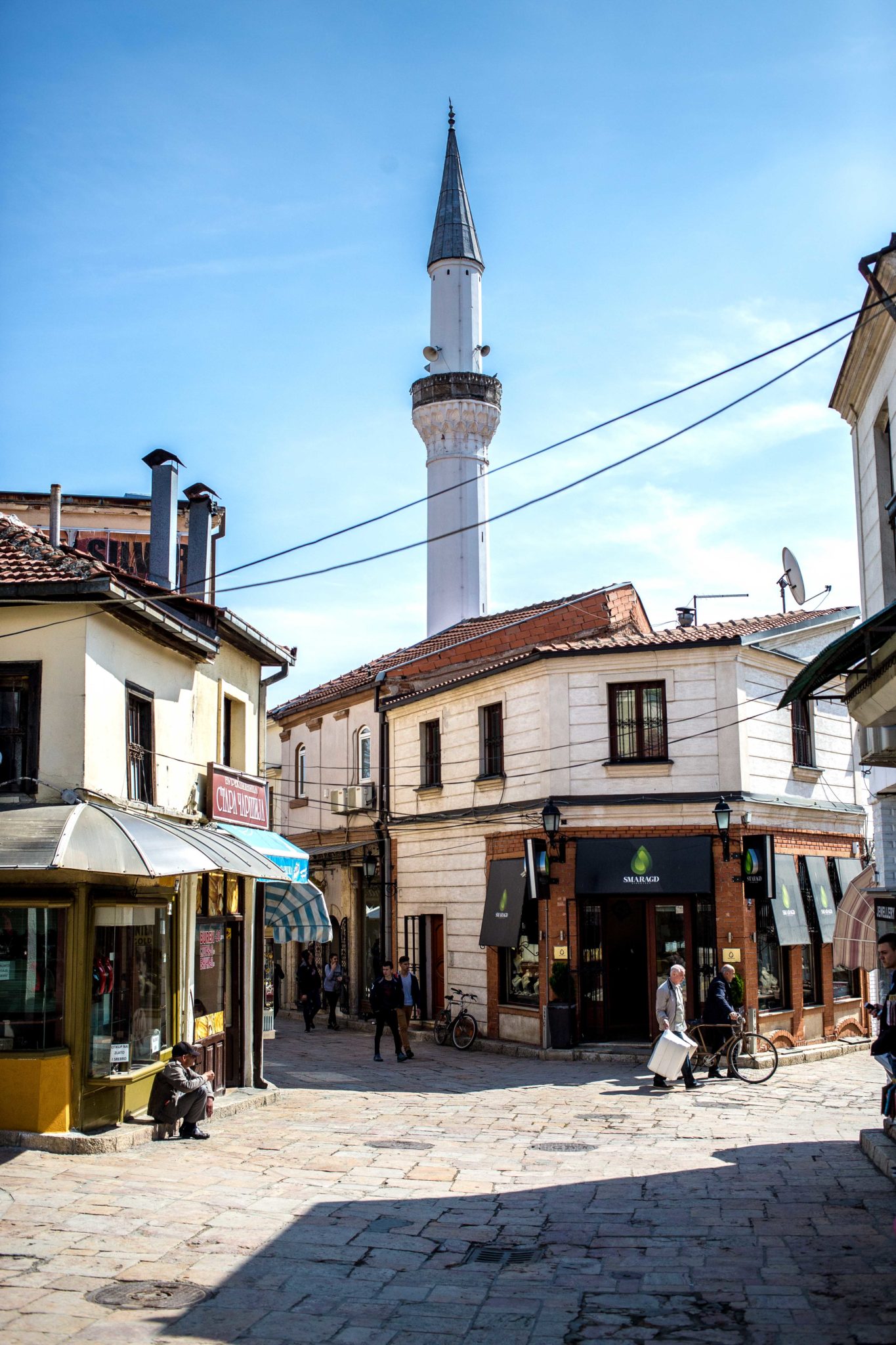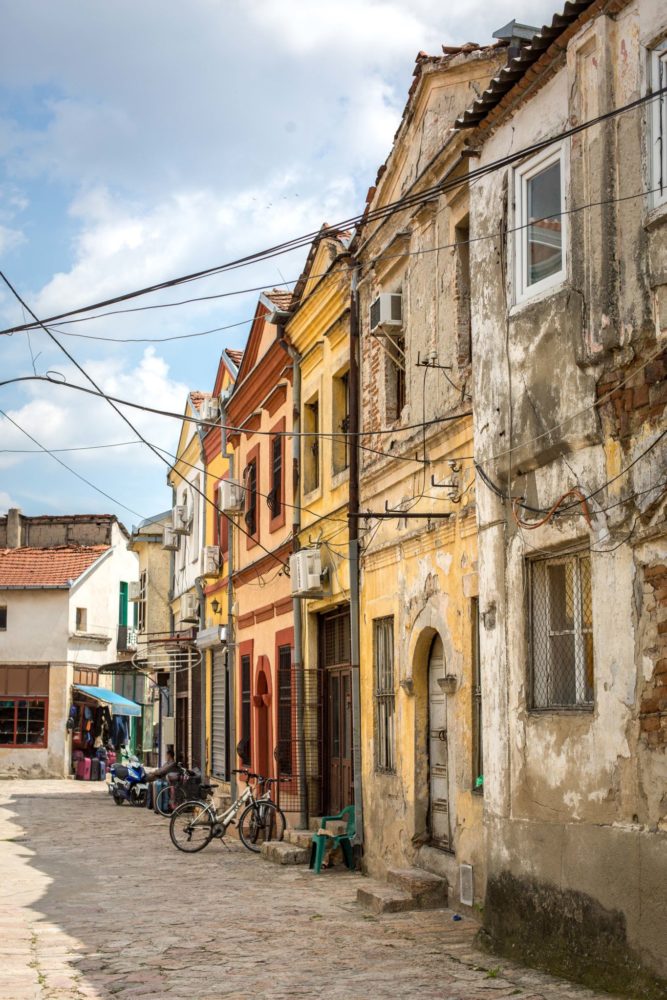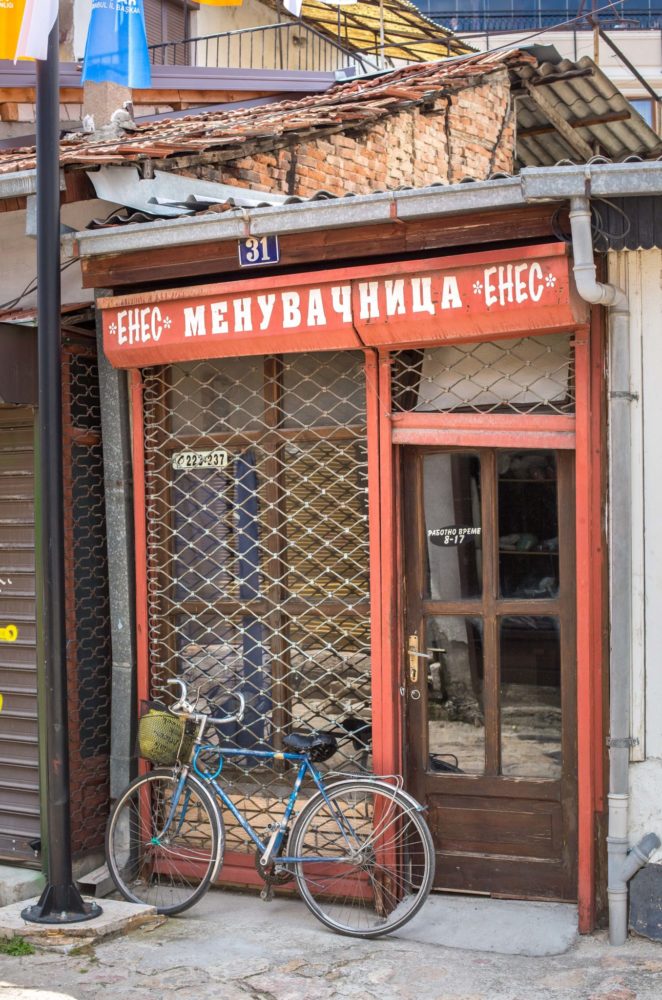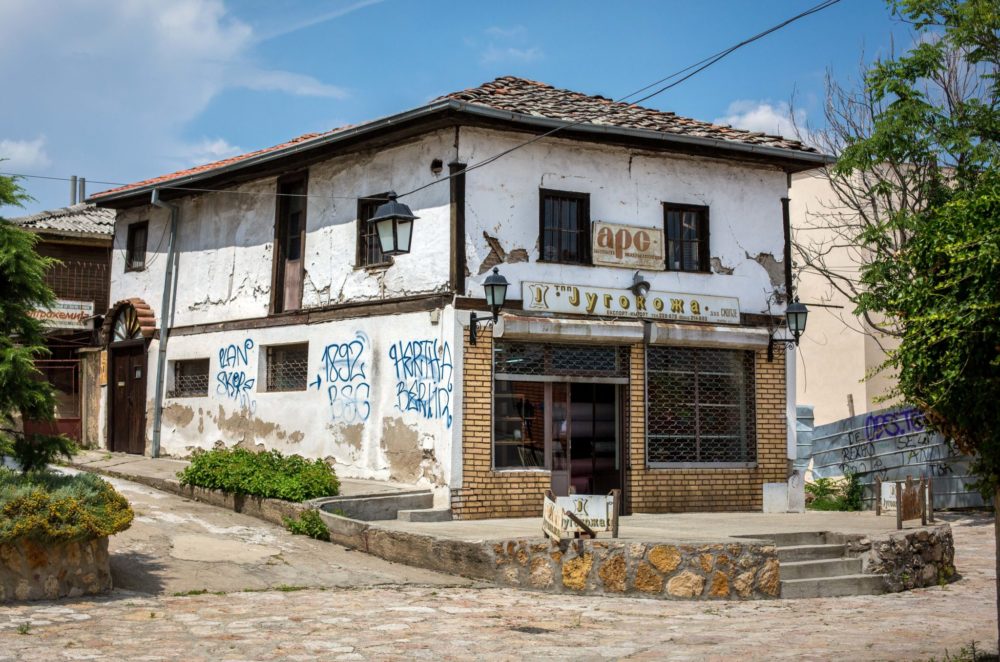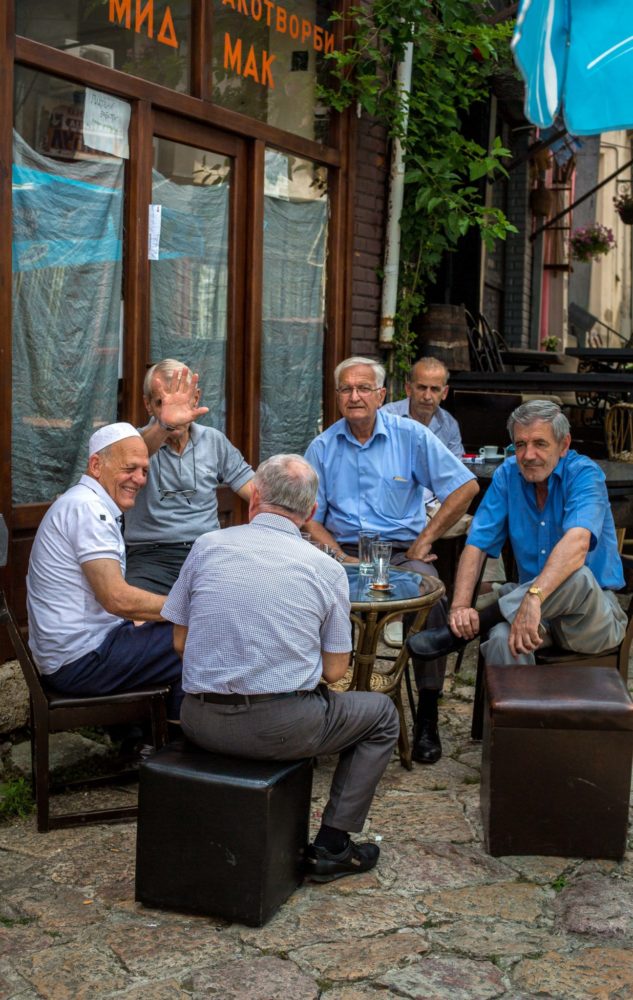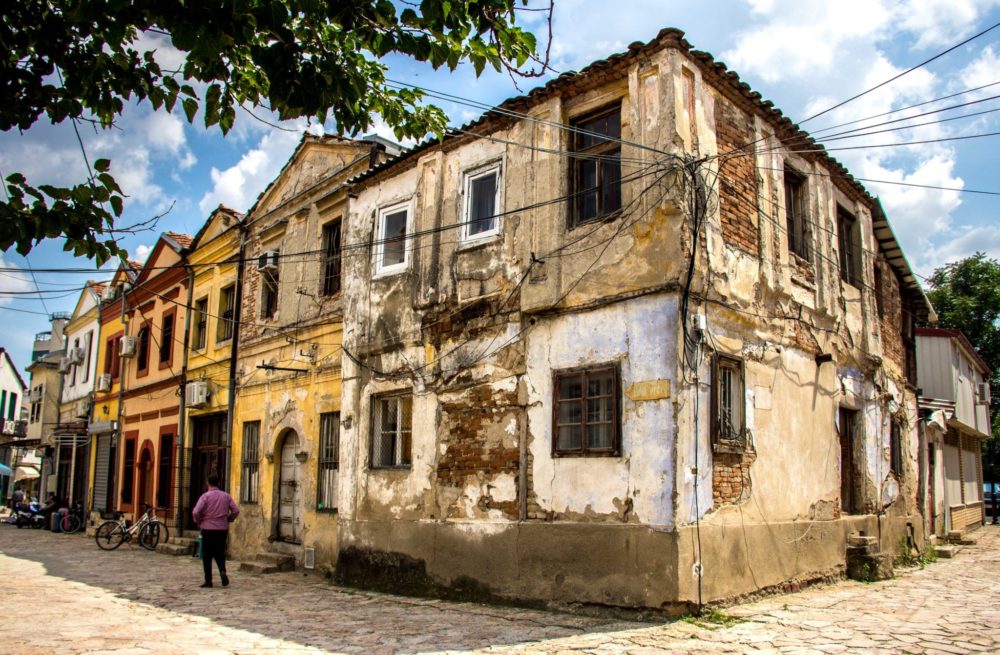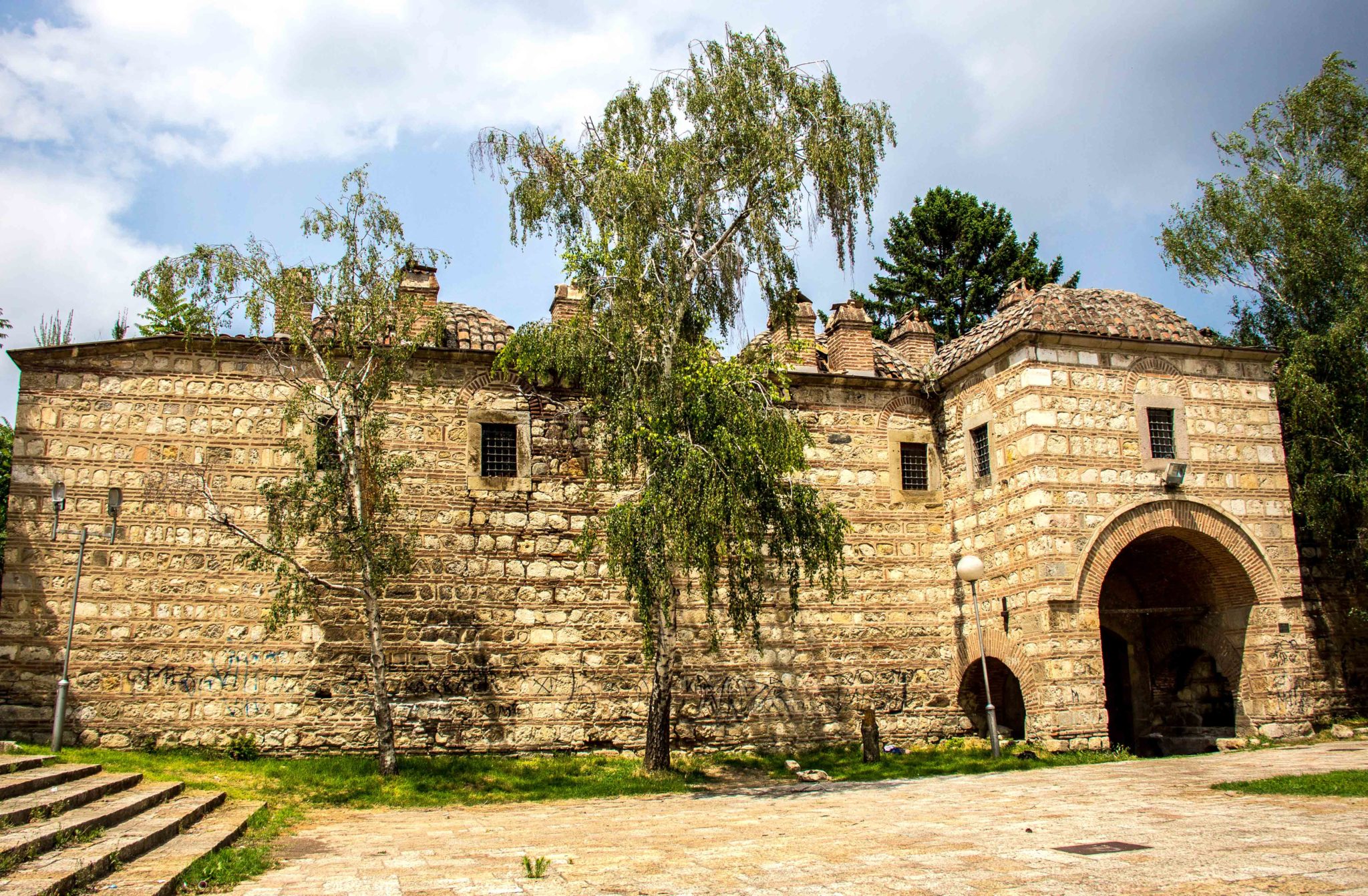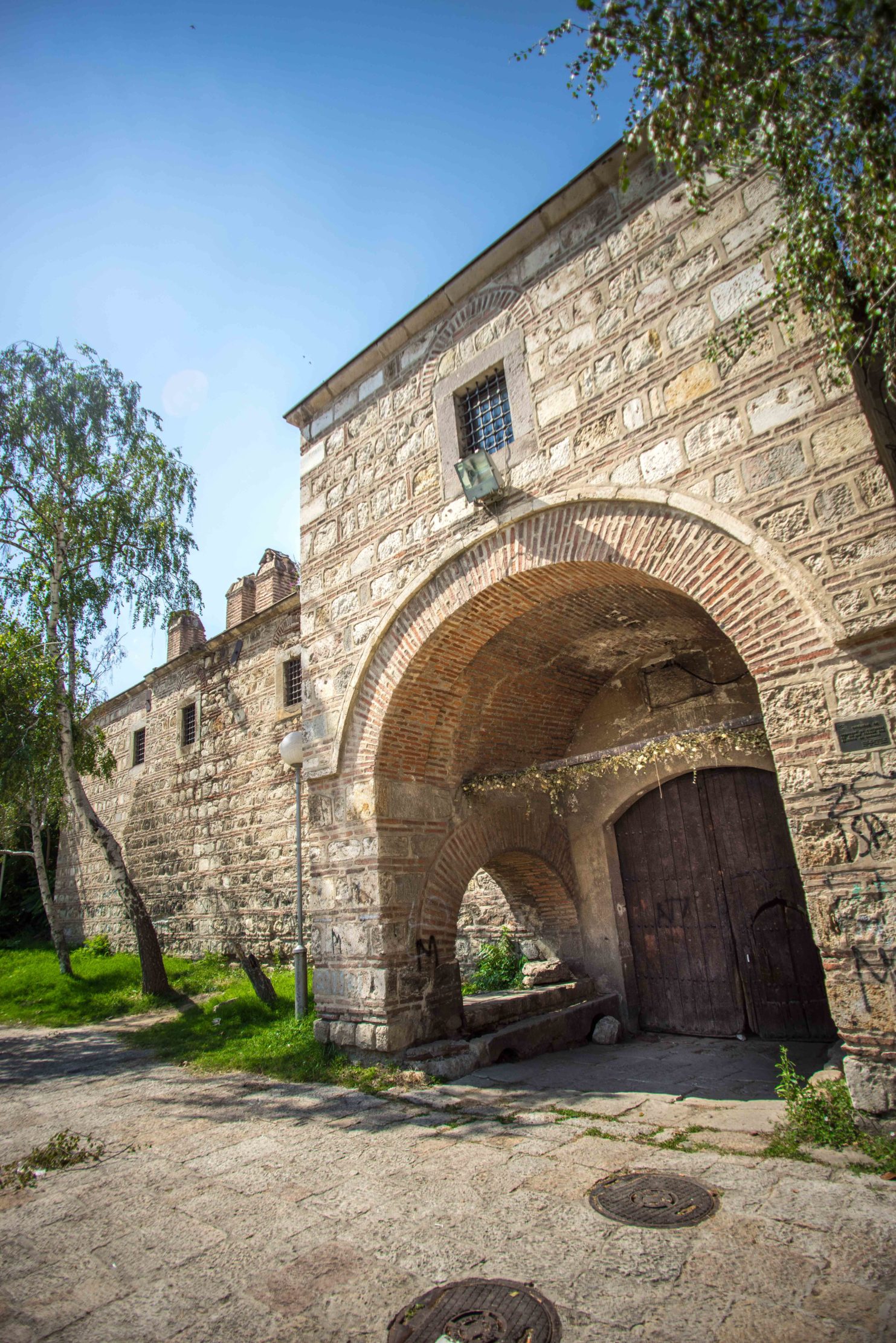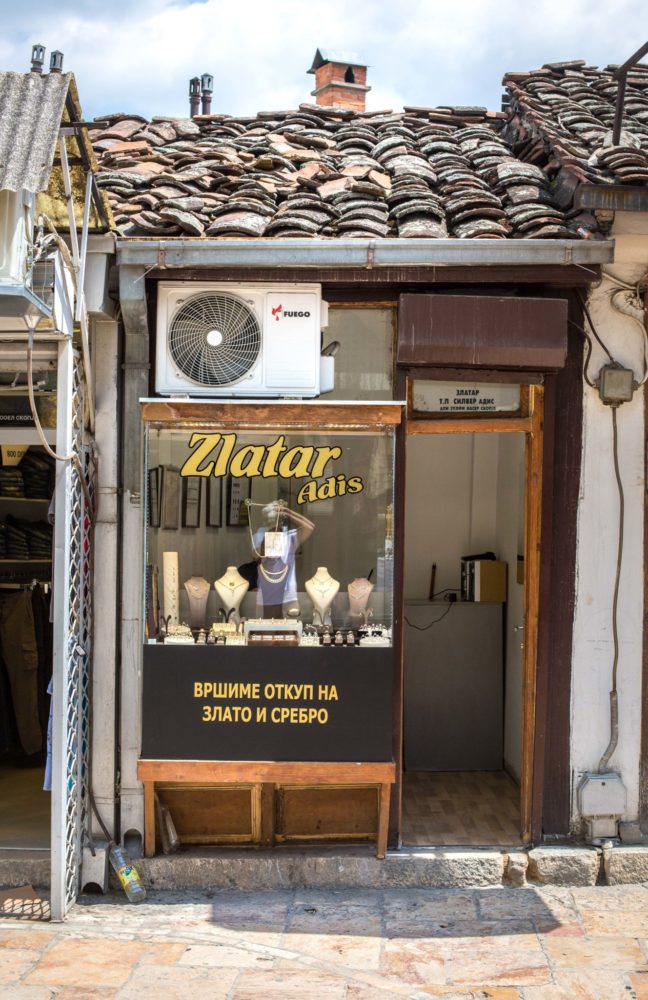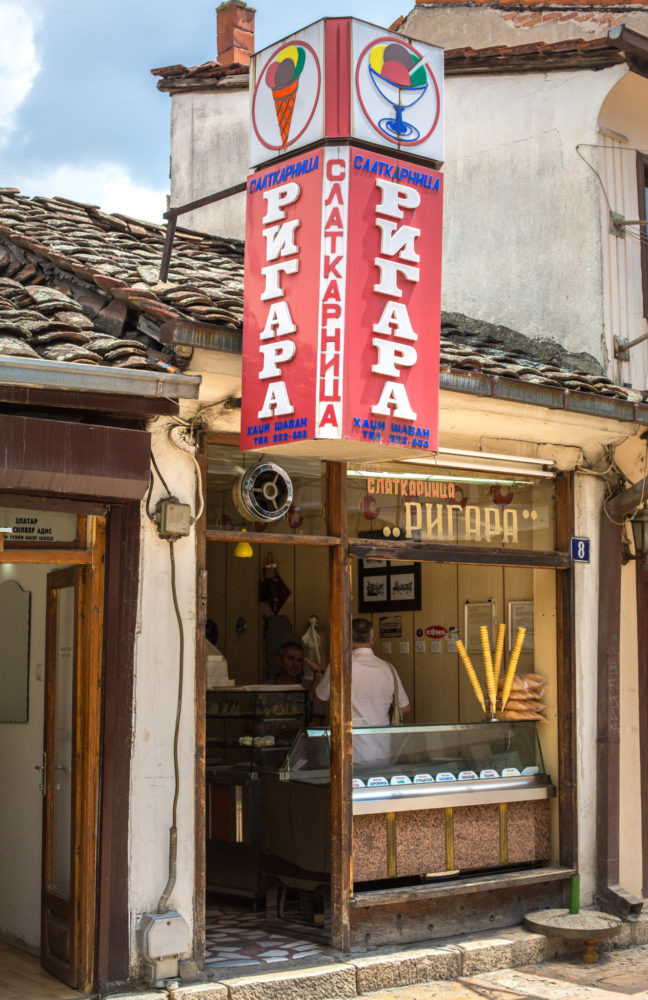 3. Climb Mount Vodno
What to do in Skopje if you are the adventure type? Hike on Mount Vodno!
Vodno is a great option for short getaways to the nature when you had enough of the city or if you simply want to enjoy some fantastic views to the surrounding peaks. Millennium Cross is a 66-meter tall cross, built on top Vodno Mountain in 2000 to commemorate 2,000 years of Christianity in Macedonia.
It is possible to trek all the way up to the top from the city center. However to save time and your breath, you can also take a bus or a taxi to halfway up the mountain called Sredno Vodno. From here you can either hike or simply take the cable car and enjoy the stunning views after a quick  8-minute journey to the top of Vodno Mountain.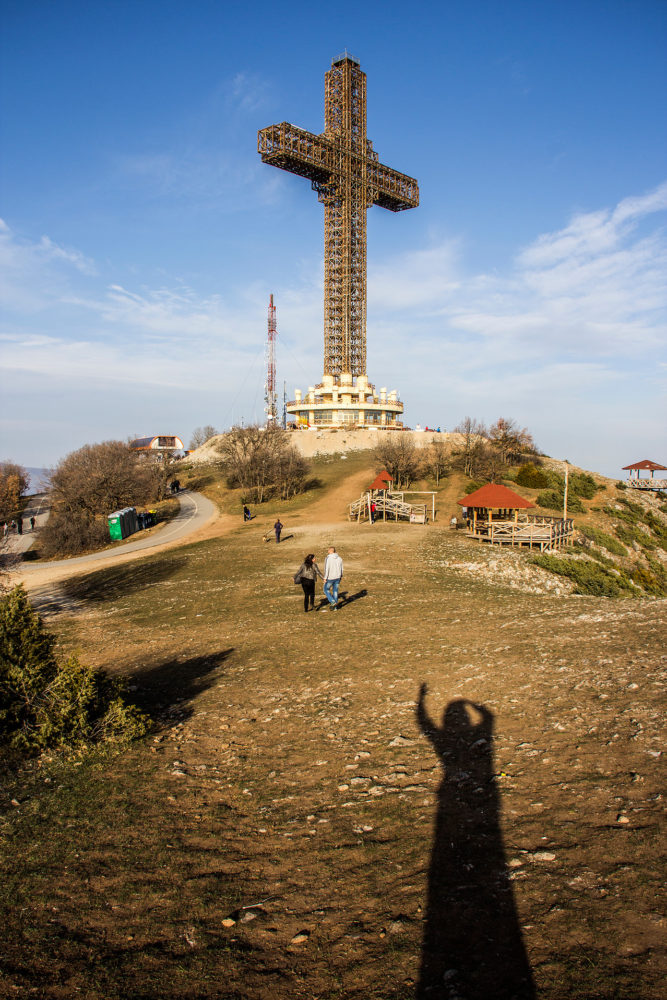 4. Eat traditional food in a 'kafana'
If you ask Skopjans, what to do in Skopje, they will say, one of our best things to do in Skopje is eating and drinking in some of the local kafanas.
Macedonian food is amazing! It has Balkan and Mediterranean characteristics, influenced by Turkish flavors due to the long centuries of Ottoman rule. The country has top quality fresh vegetables and beautiful fresh fruits as well. Throughout the city you can find kafanas (traditional Macedonian restaurants) that serve tasty fresh salads, grilled meats and other culinary delights.
Skopje's Debar Maalo (Bohemian Quarter) is a great place to visit a 'kafana' (traditional restaurant) and sample some authentic Macedonian meal. The most popular street, called Bohemian street or 'Boemska ulica' is home to many excellent restaurants. On sunny weekends it can seem like everyone hangs out here, locals squeeze into the taverns and spill onto its terraces.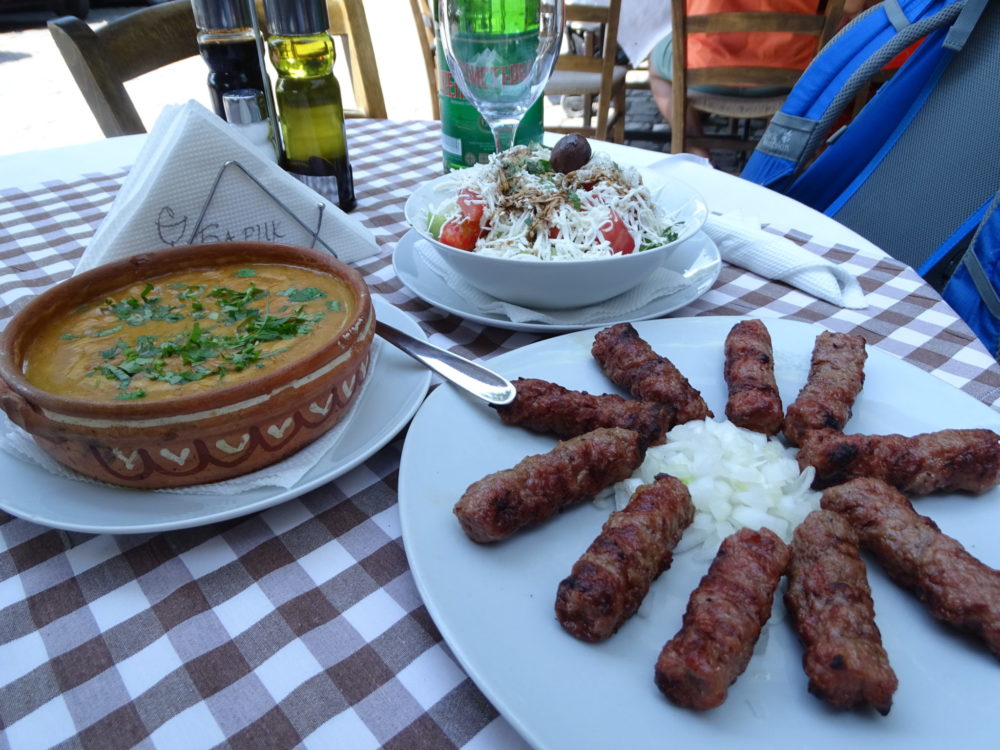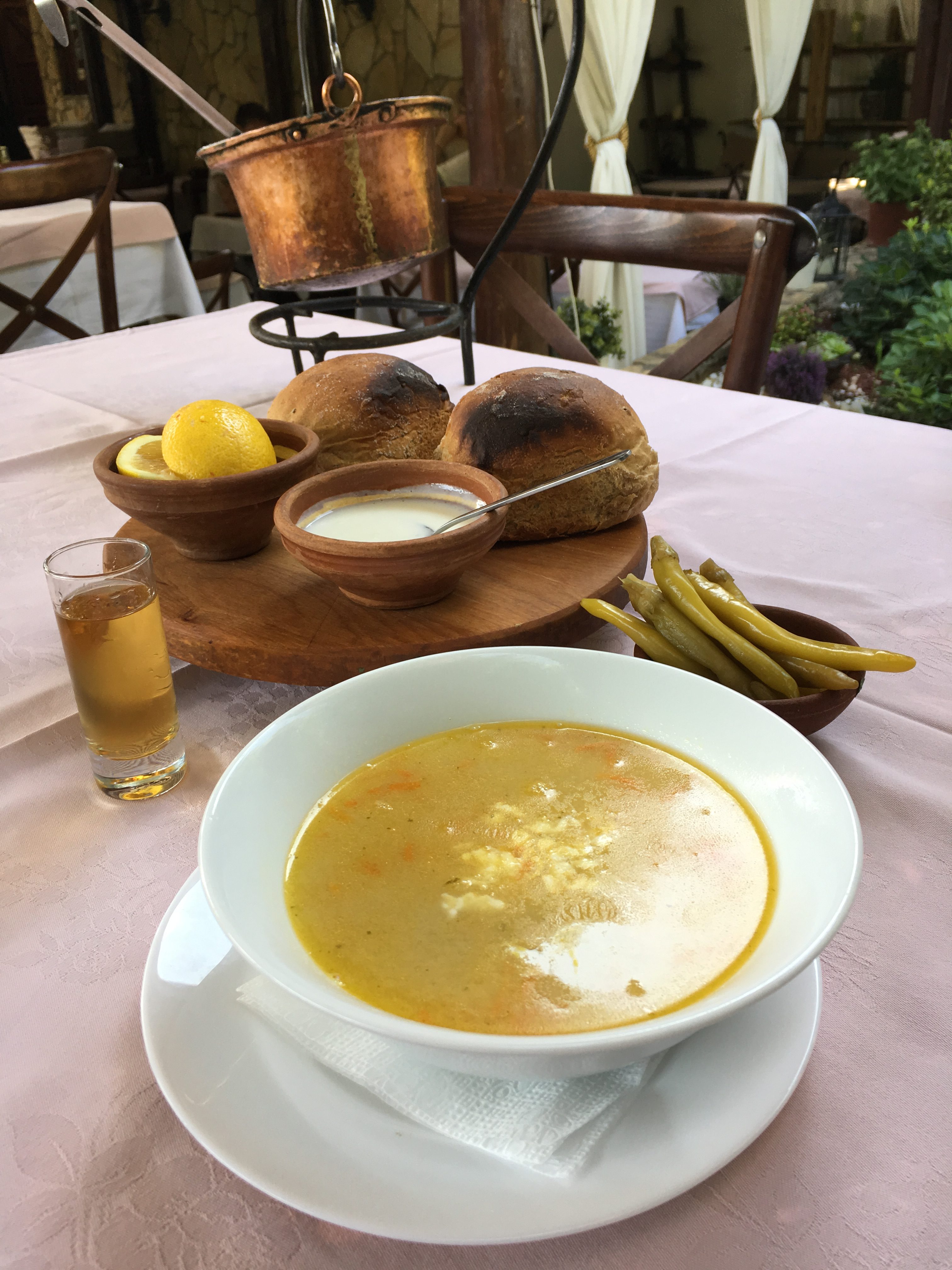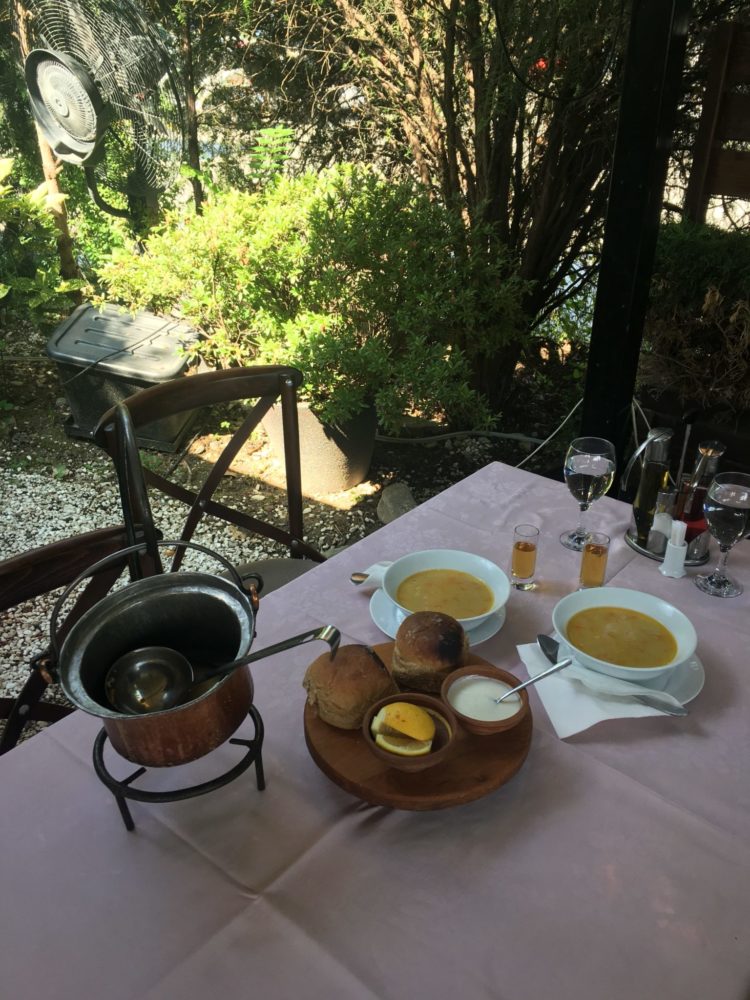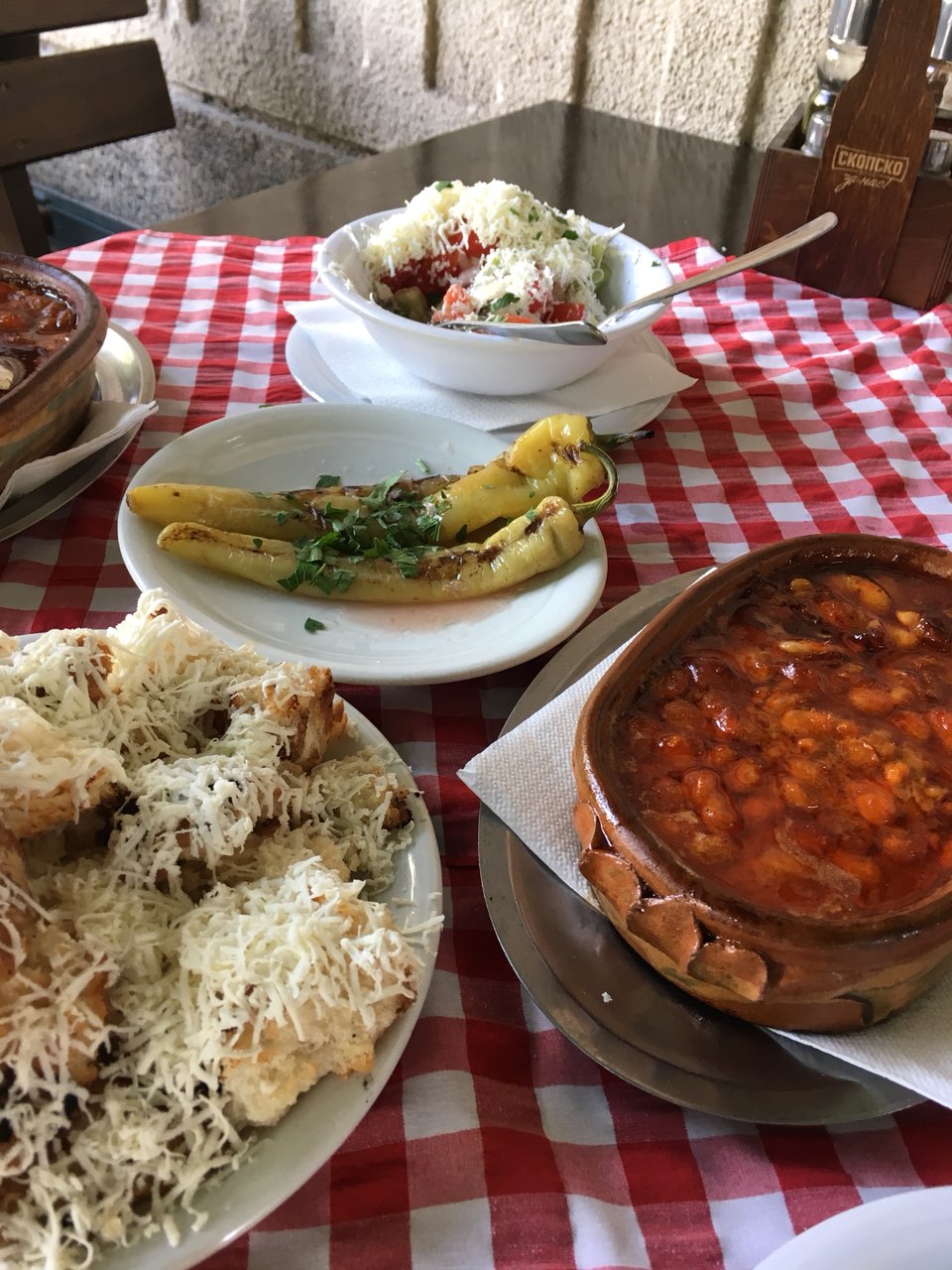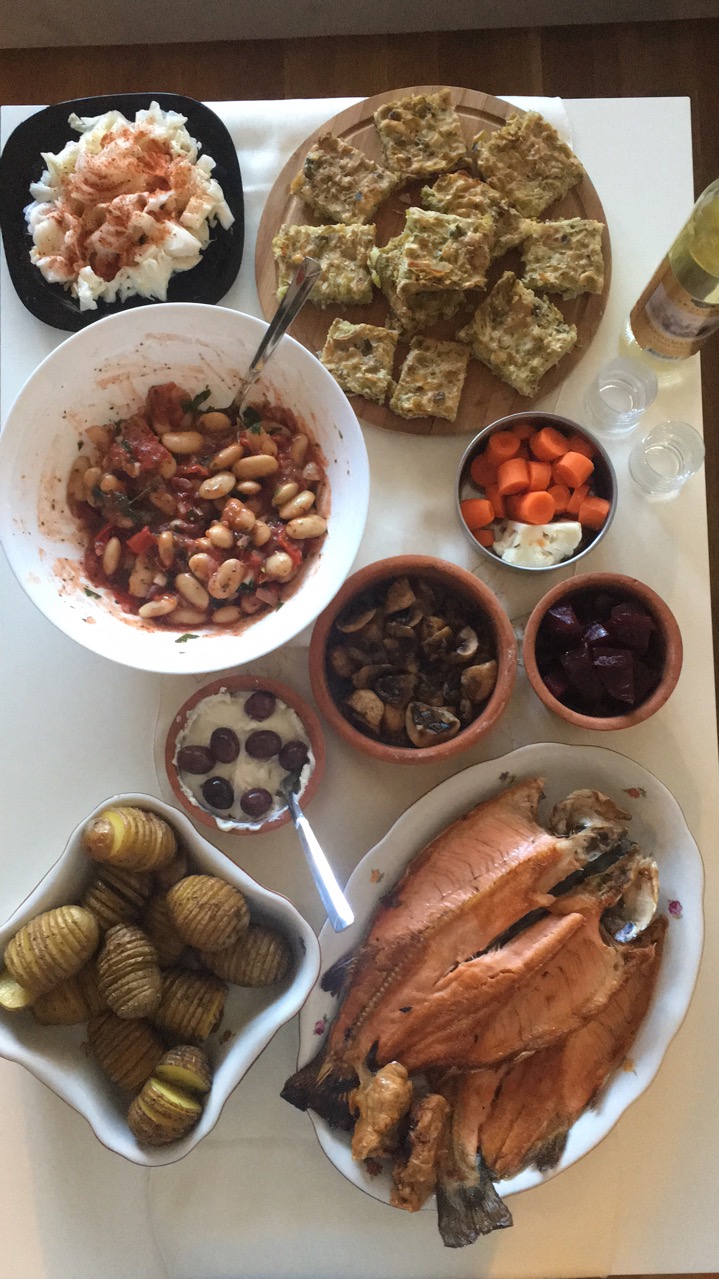 5. Hike and picnic on Kozjak
For us, one of the best things to do in Skopje is hiking the Jasen Mountain with Kozjak Lake. The views are truly breathtaking and if you go on a weekday, you can have the whole mountain to yourself. Take a book and a blanket with you and relax. It is a perfect spot for a picnic as well. It is a less visited spot because the only way to get there is by car.
Skopje is also good place for adventurers, especially people that love paragliding. Visit paraglidingmacedonia.com for more info.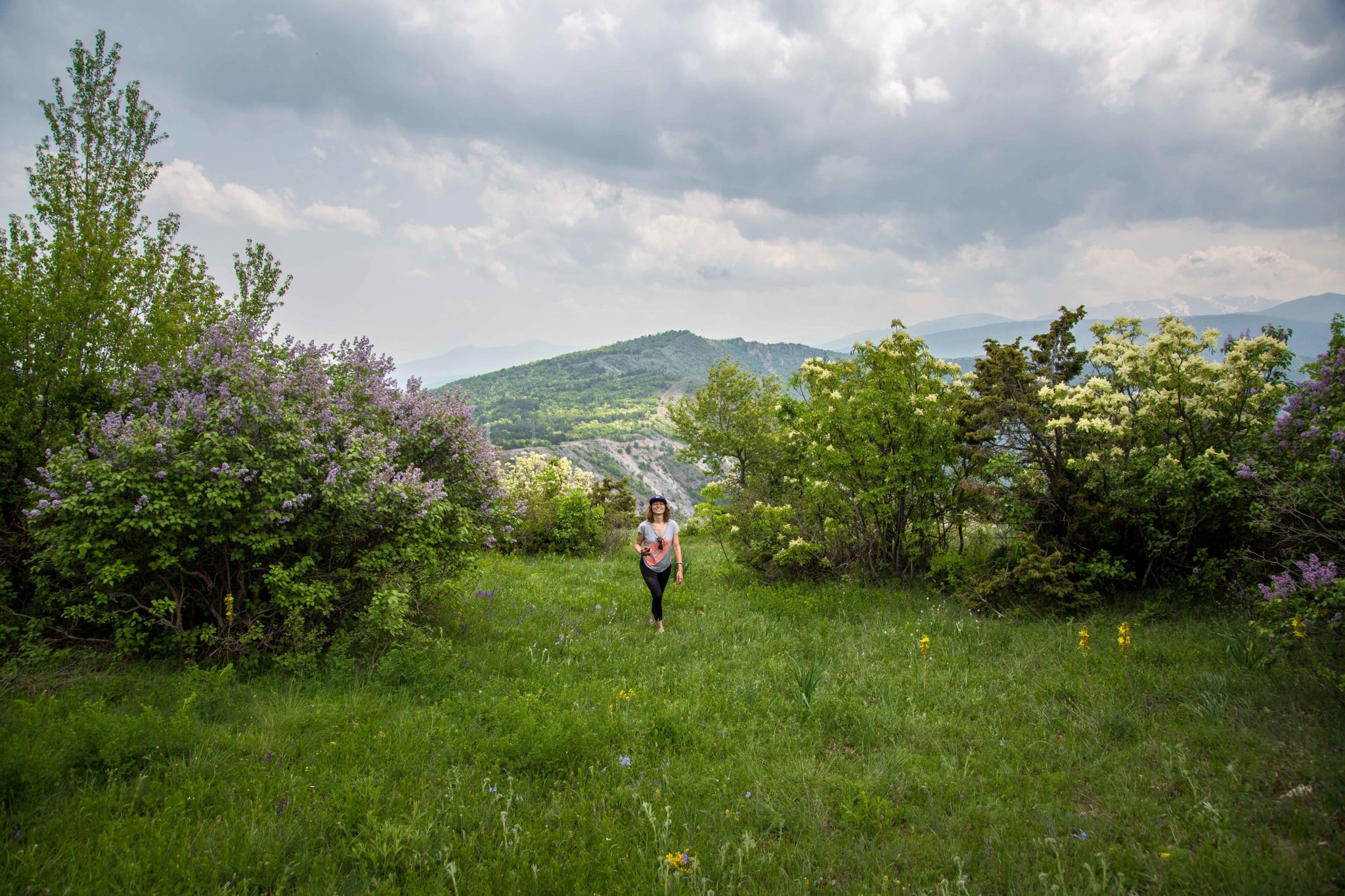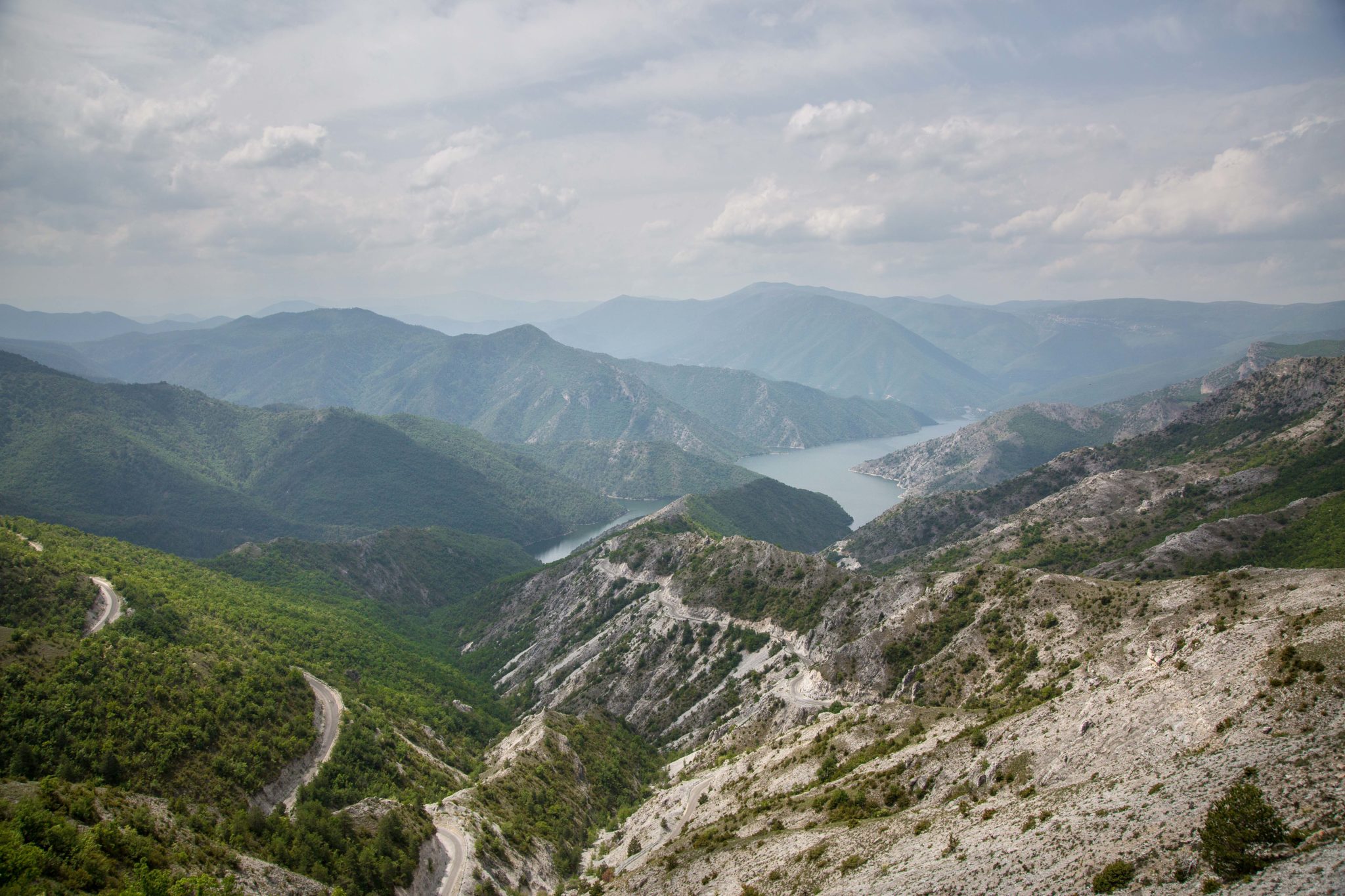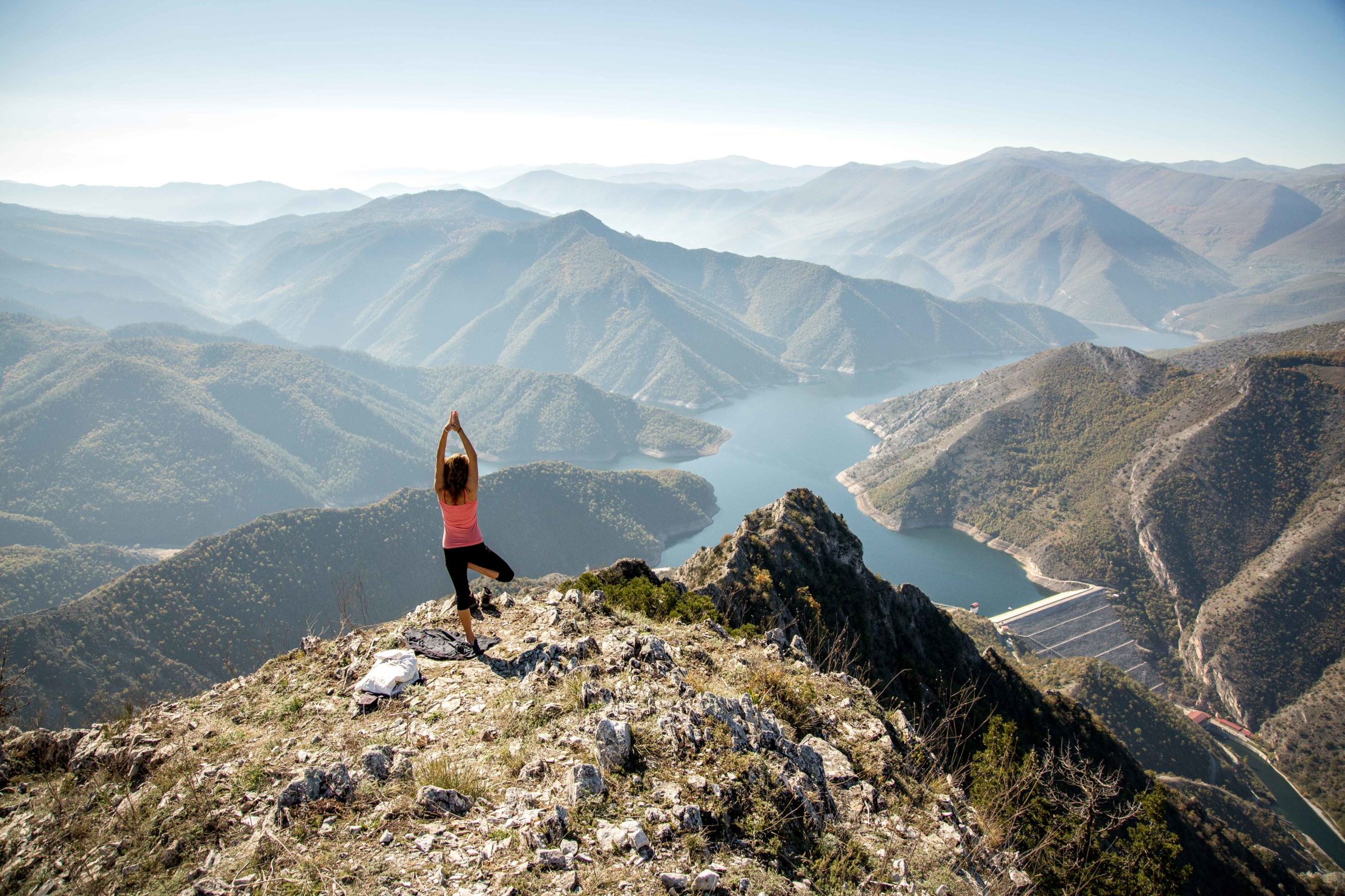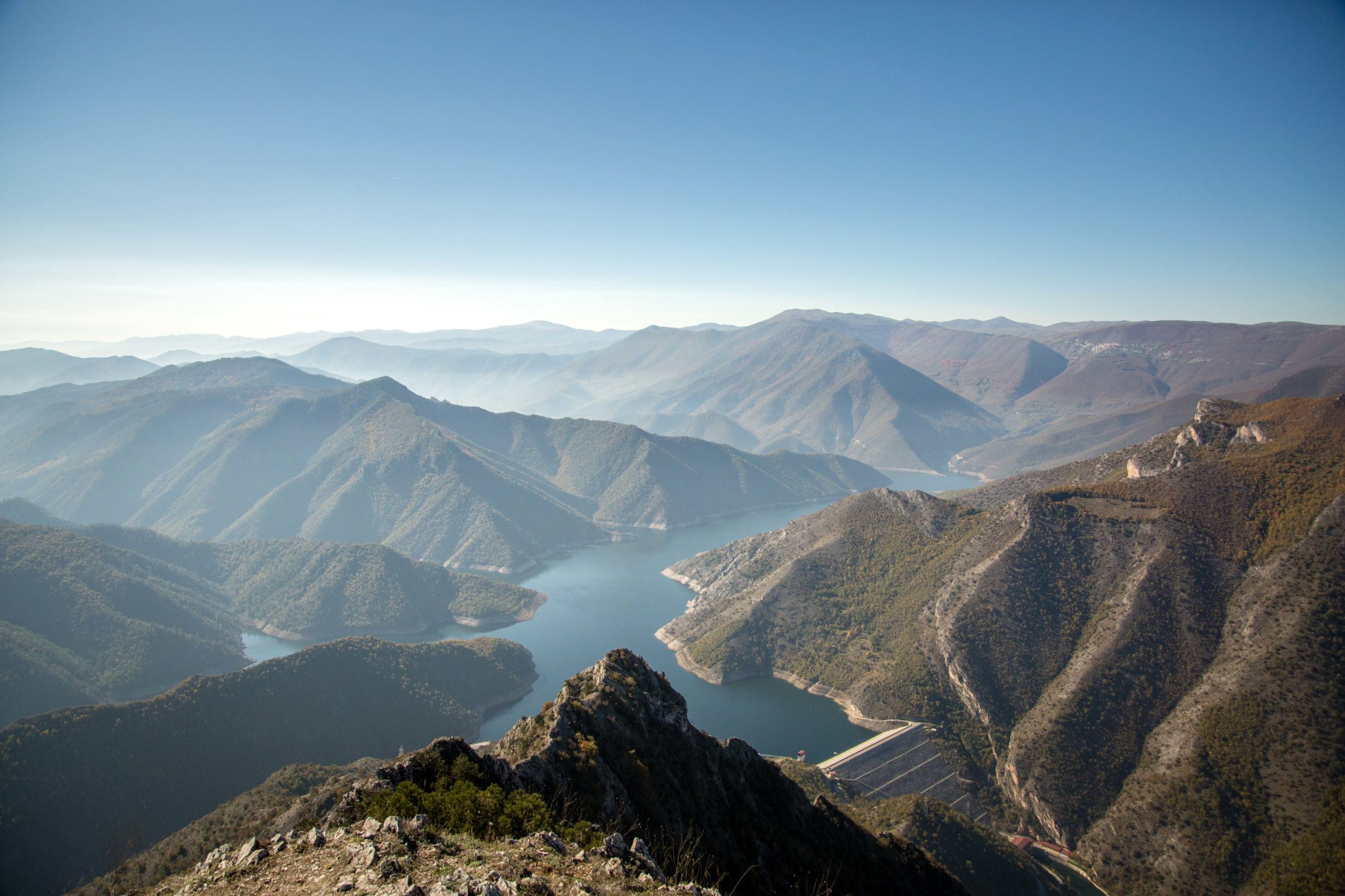 6. Hang out in the City Park
On sunny days, especially weekends, Skopje City Park or Gradski Park is the place to go. It seems that everybody comes here for recreation under the trees. You can grab a coffee or a fresh squeezed juice or have a delicious sweet treat at the ice cream carts. Skopje Zoo is also located in the park.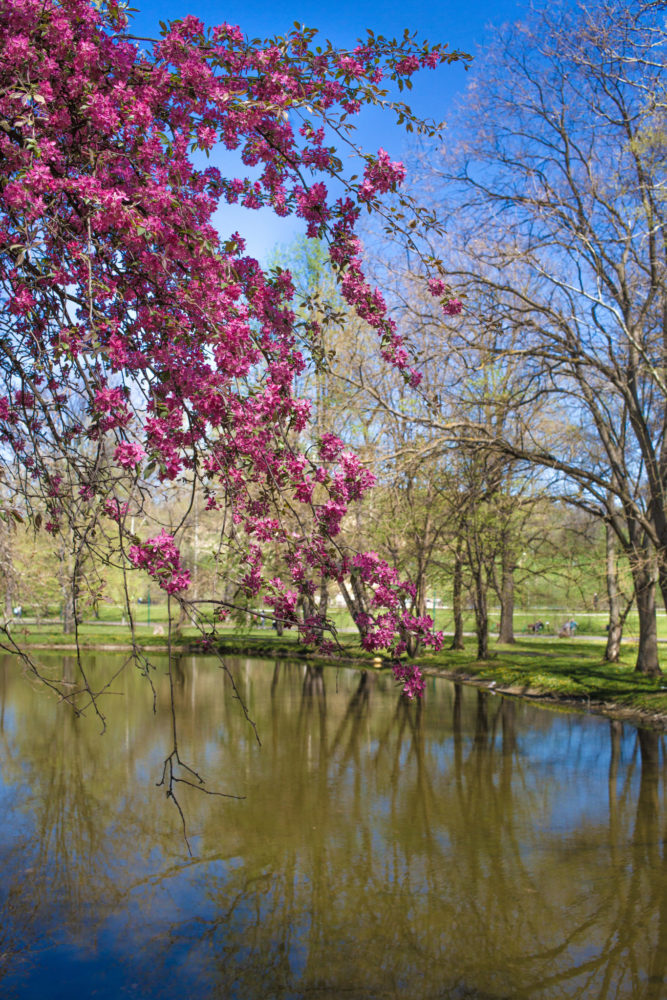 7. Visit & Stay in Debar Maalo – The Bohemian Quarter
Skopje's Bohemian neighborhood, Debar Maalo is a 10-minute walk from the main square, but a world away. Here you won't find recently built kitschy statues and baroque-style buildings. Instead, you will experience a completely different vibe, a rather laid back atmosphere. The area consists of tree-lined streets and countless restaurants, bars, and cafes.
---
Need a place to stay in Skopje? Check out our apartments in the Bohemian Quarter.
Go to www.Skopje-Apartments.com and book your stay without extra fees or find us on Airbnb so you can leave an awesome review
---
Few more things to do in Skopje
Visit the Sveti Spas Church
This church is a must visit when you are exploring the Old Bazaar. Partially submerged 2m underground (the Ottomans banned churches from being taller than mosques), Sveti Spas Church dates from the 14th century and is the most historically important in Skopje.  This small church is notable for its unusual wooden bell tower and easily overlooked if you're not paying attention. The church is also the final resting place of the revolutionary martyr, Goce Delcev.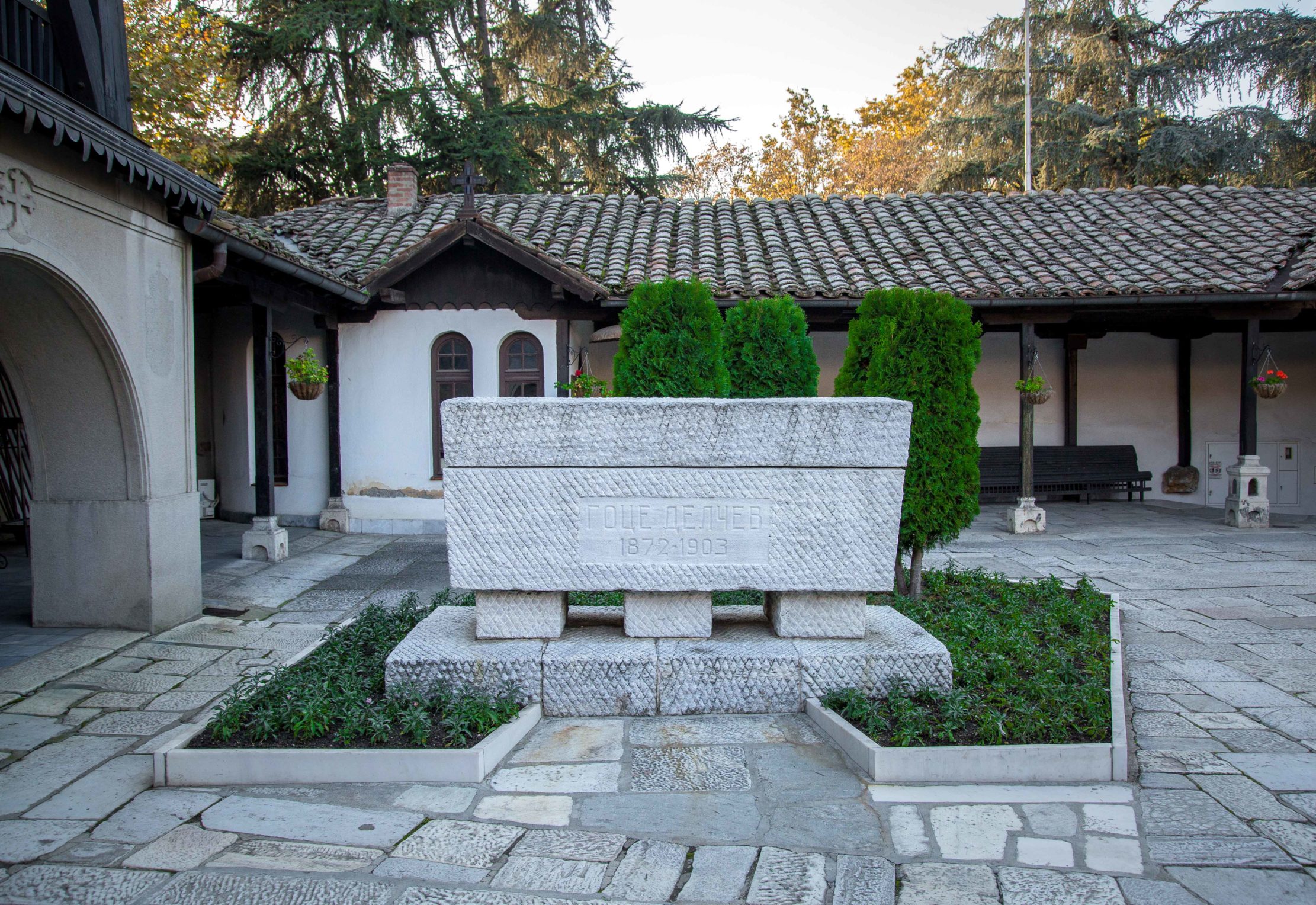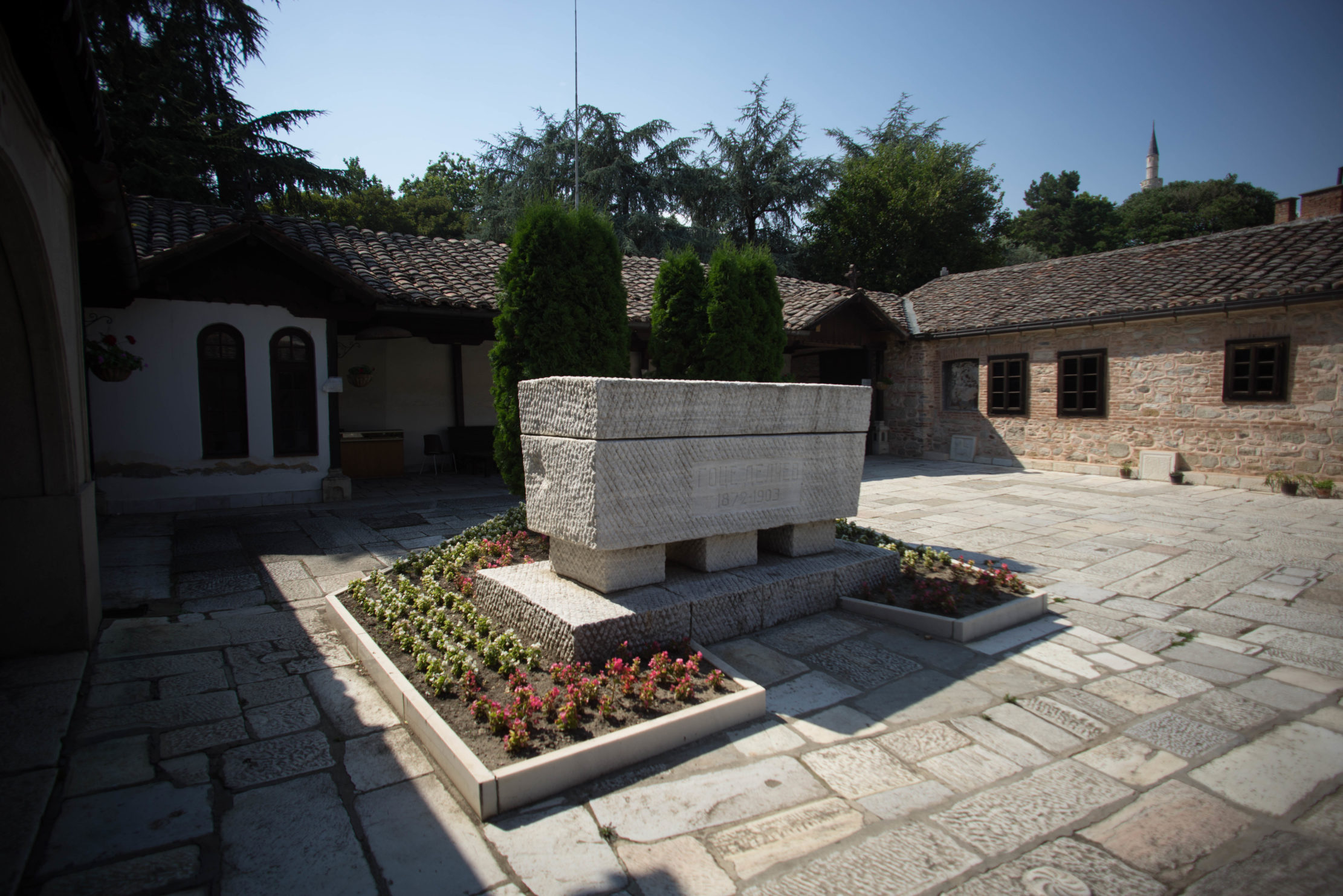 Plostad Makedonija and the "Skopje 2014" Monuments
The "Plostad" or Main square of Skopje is gigantic square which is the center piece to Skopje's audacious 'Skopje 2014' project and has massive statues dedicated to national heroes in it, as well as a Triumphal Arch in the southeast corner. These new built monuments, buildings and statues changed the character of the inner city and stay in contrast with the Old Bazaar's authentic old buildings.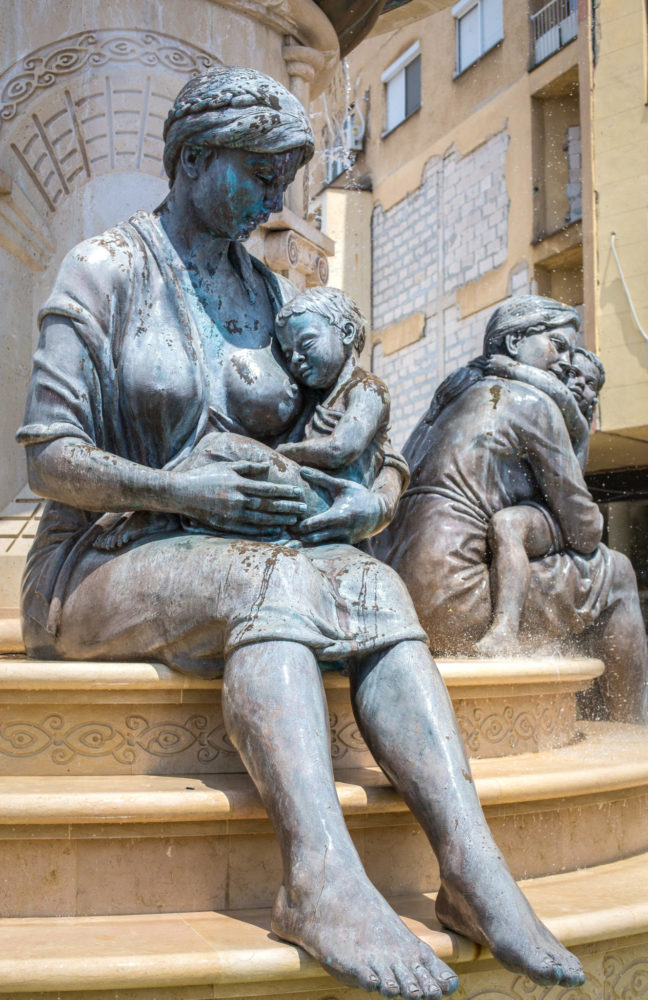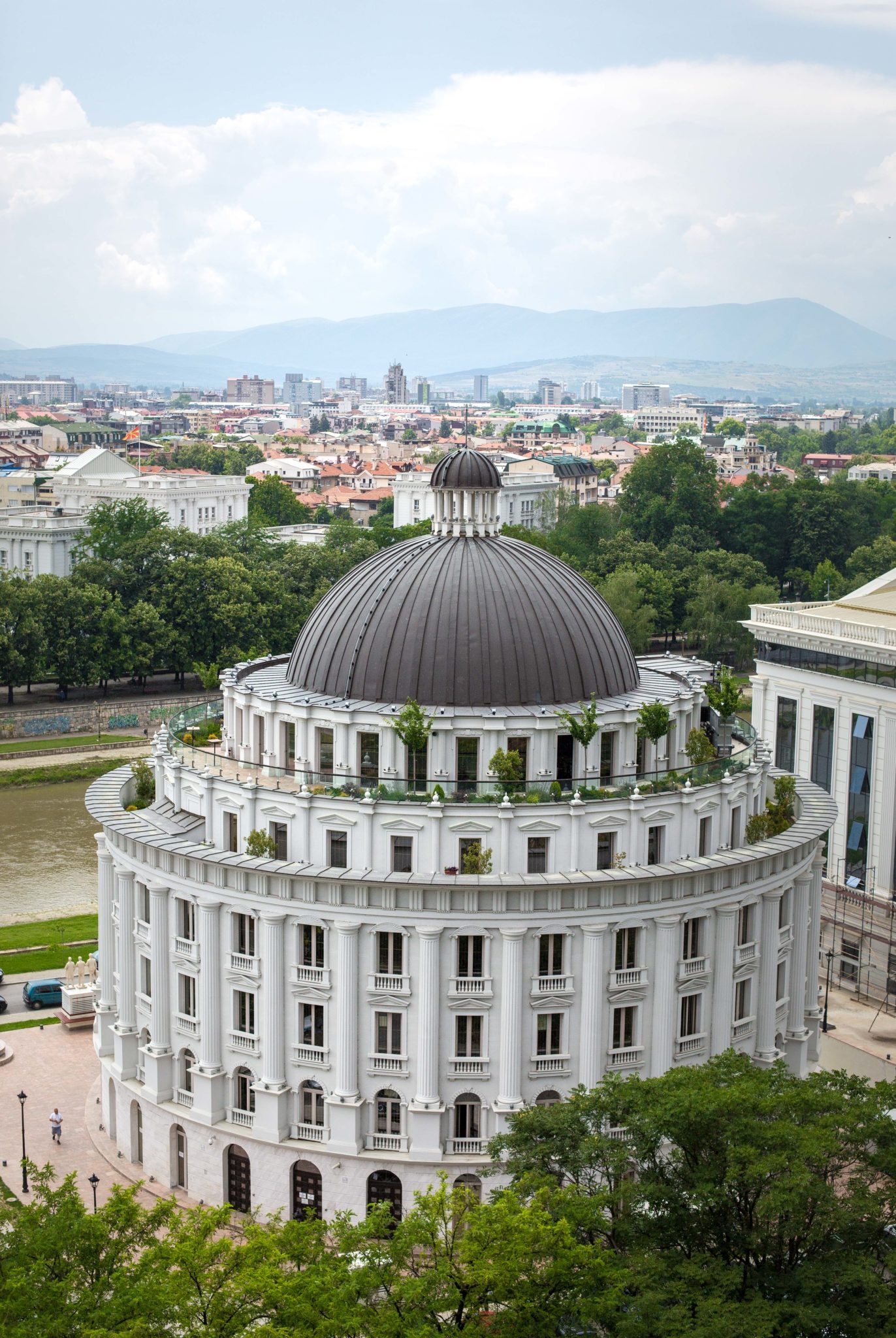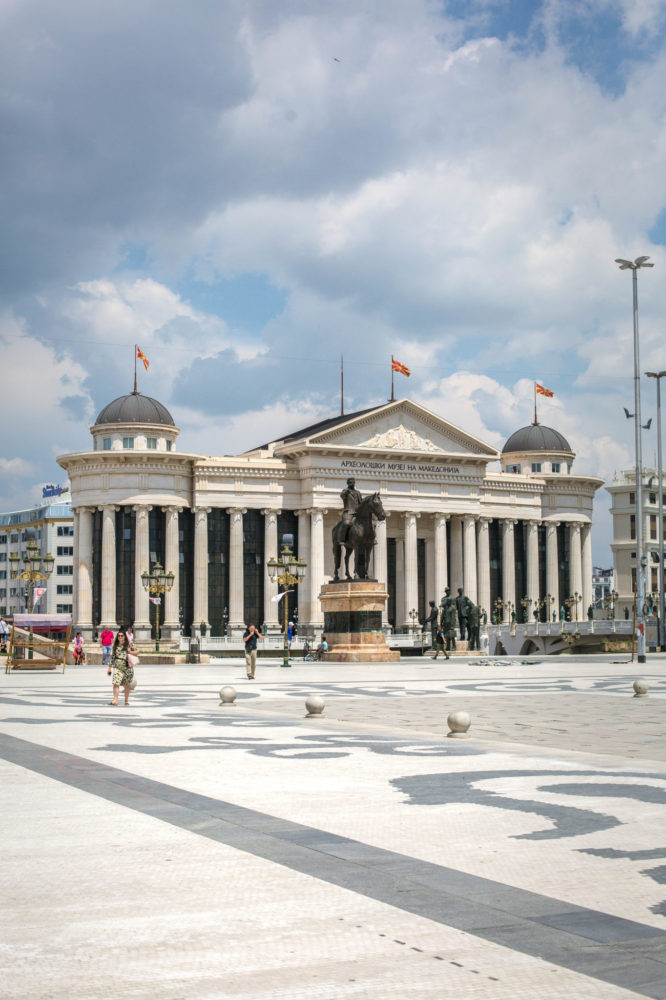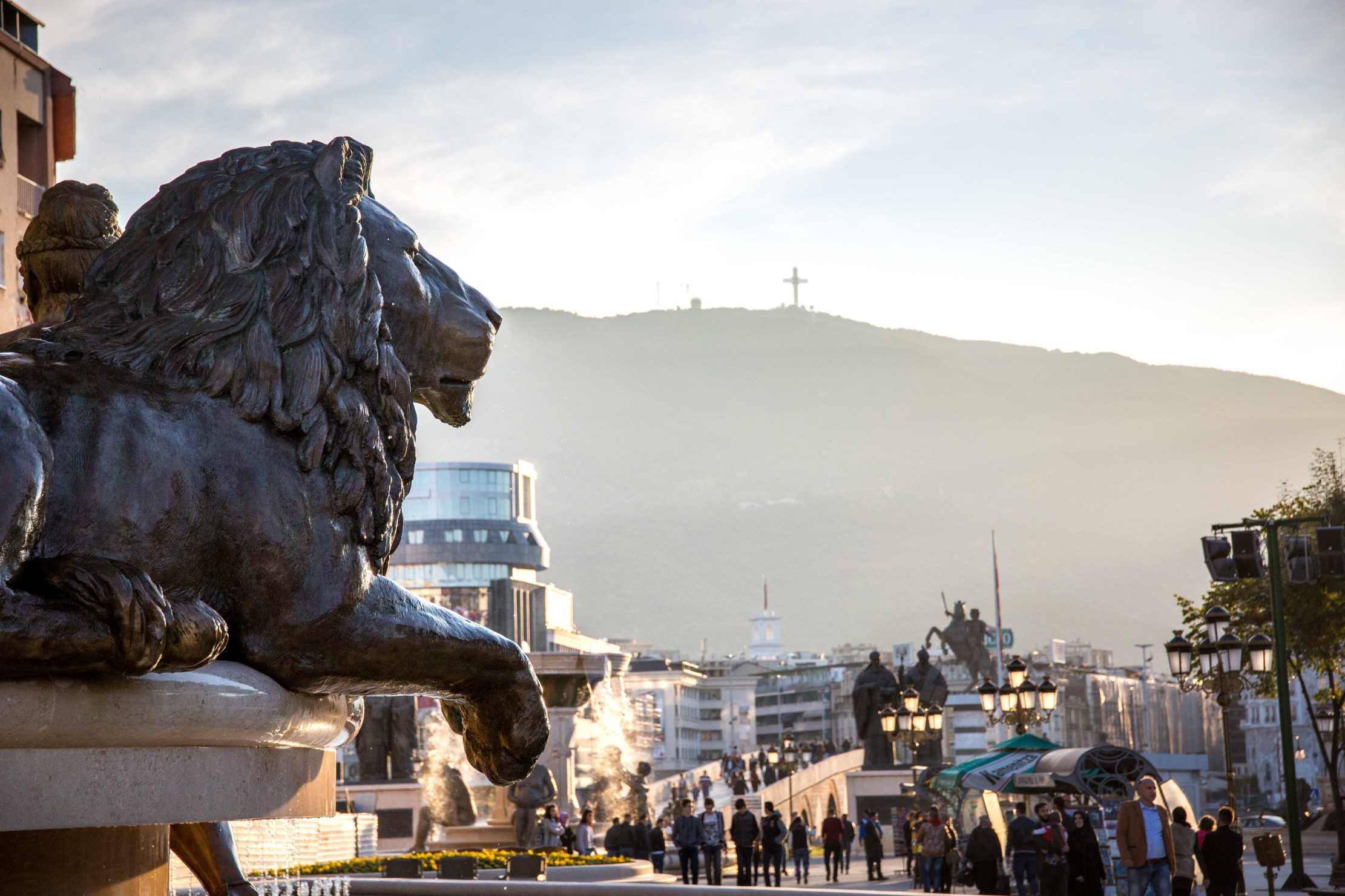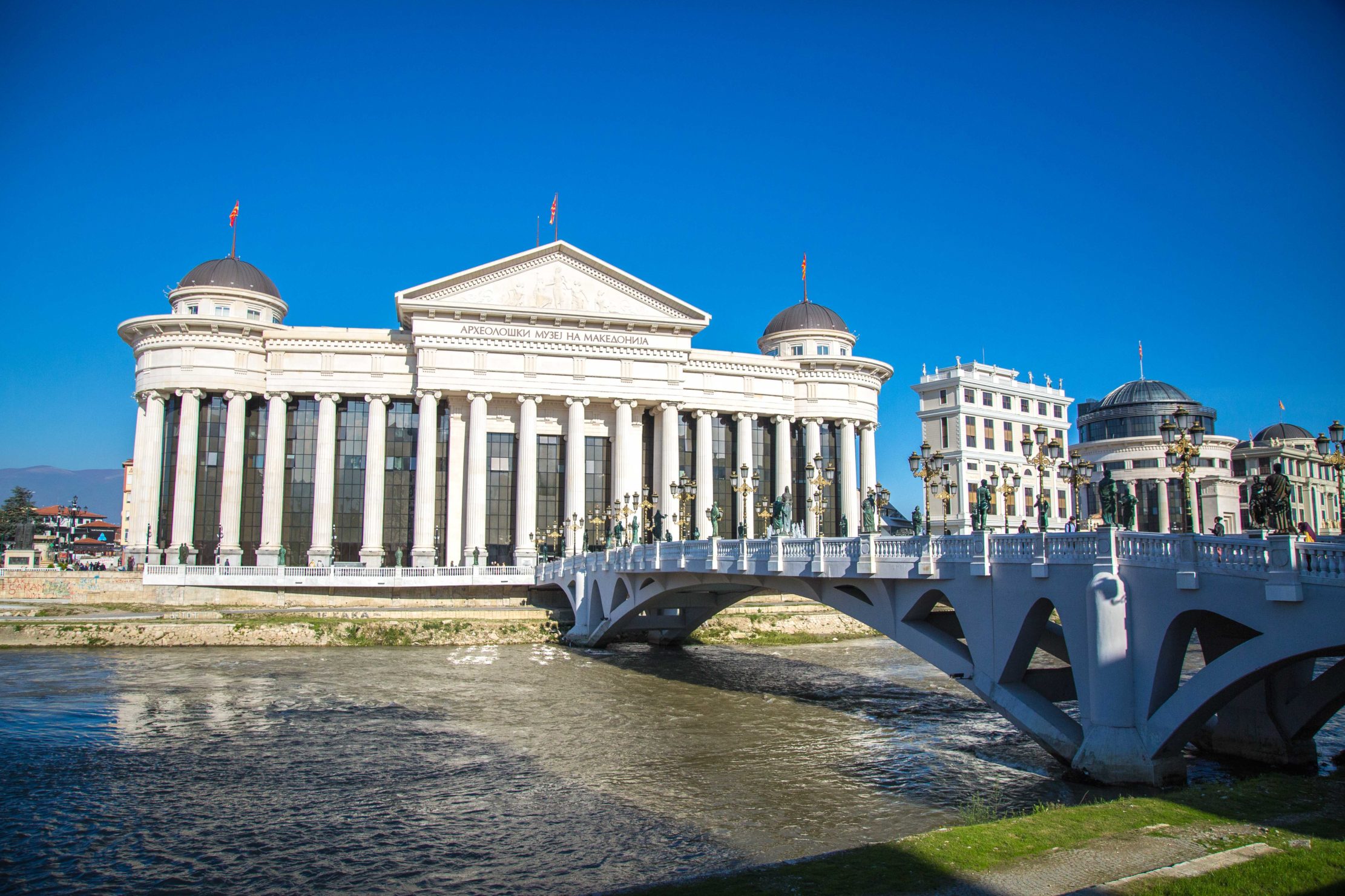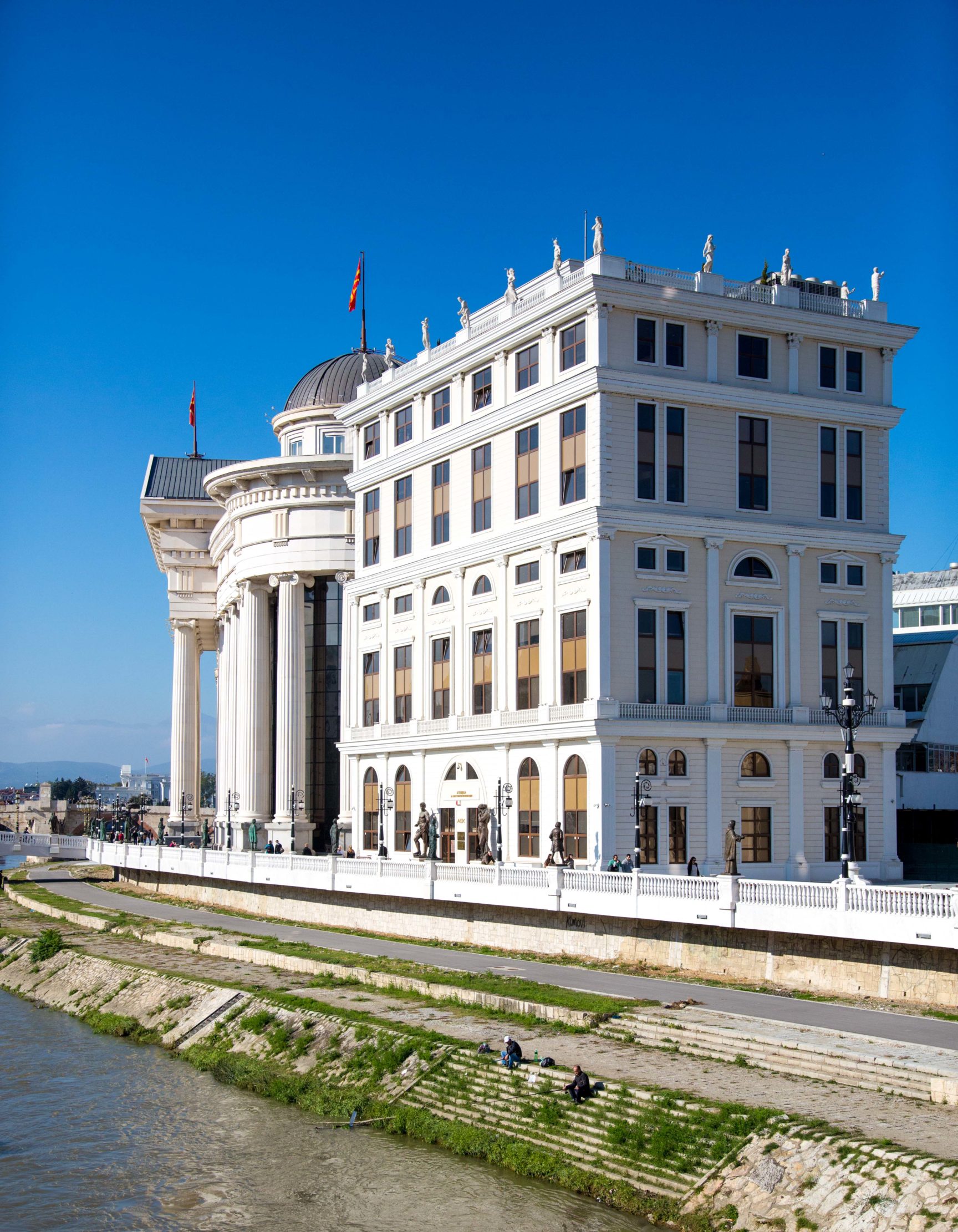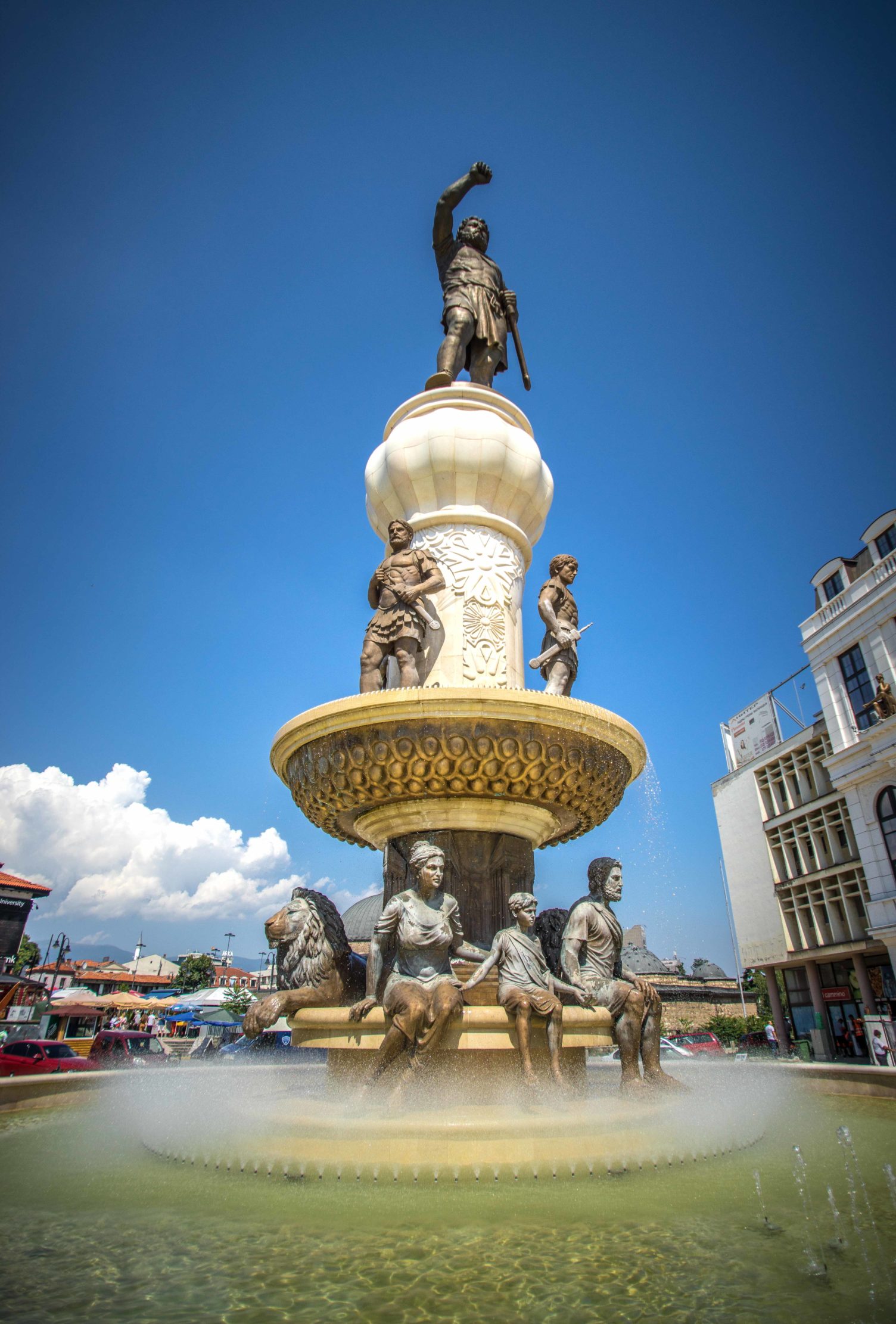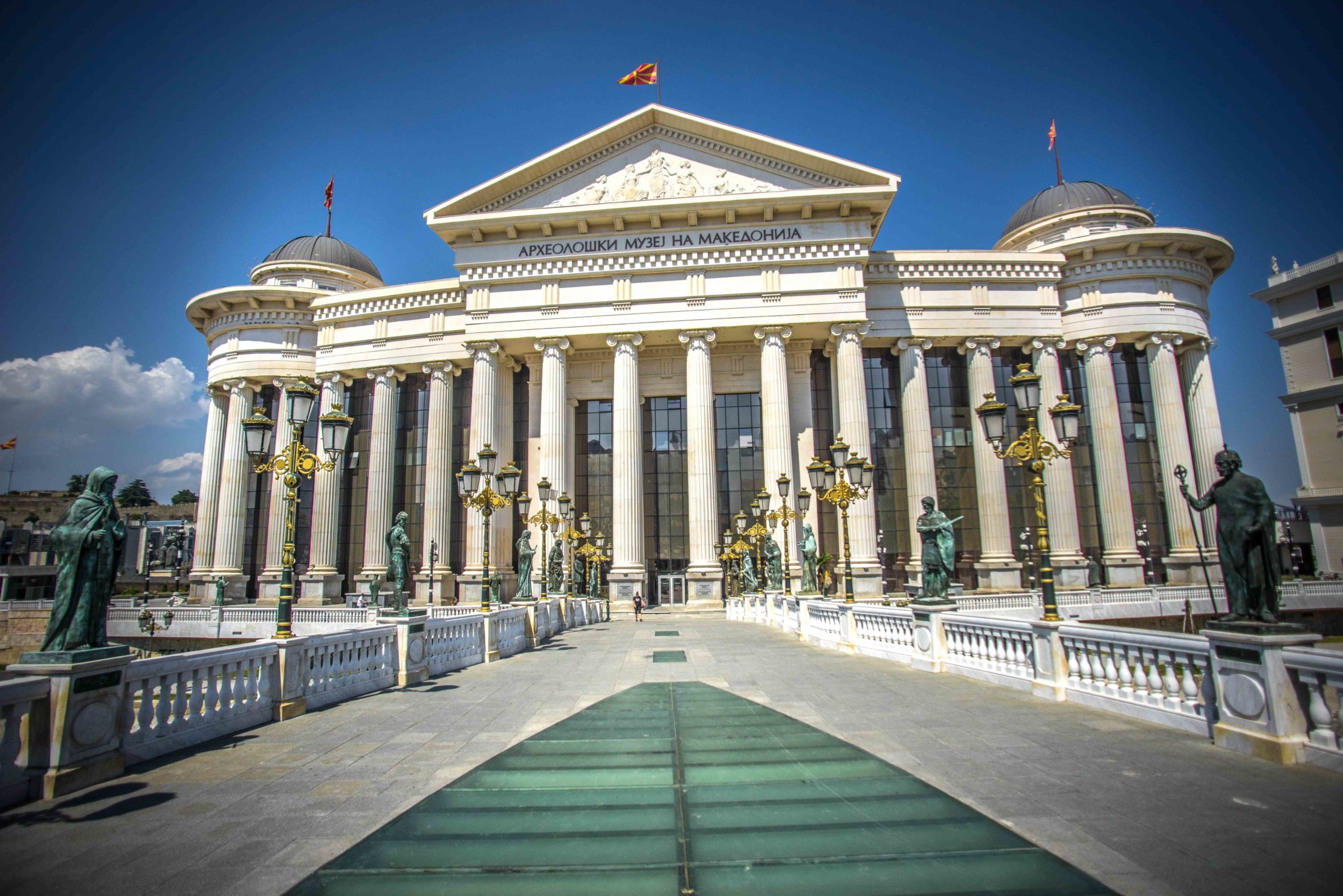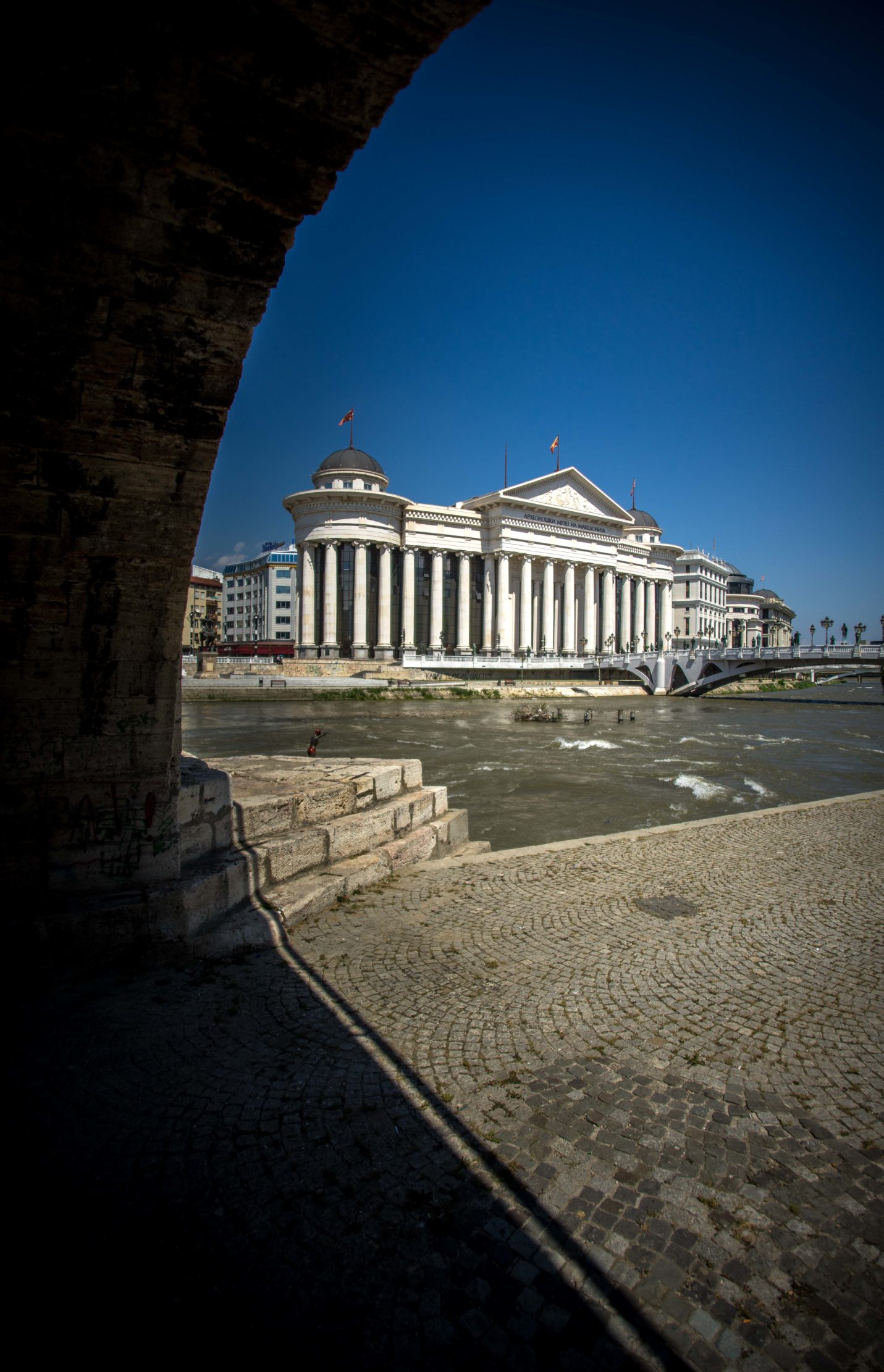 Kale Fortress
Kale Fortress, a 6th-century AD Byzantine (and later, Ottoman) fortress, is an easy walk up from the Old Bazaar. It offers a great view over Skopje and the river. Go for a walk along the little walkway along the walls inside the fortress and enjoy relaxing at the park surrounding the fortress.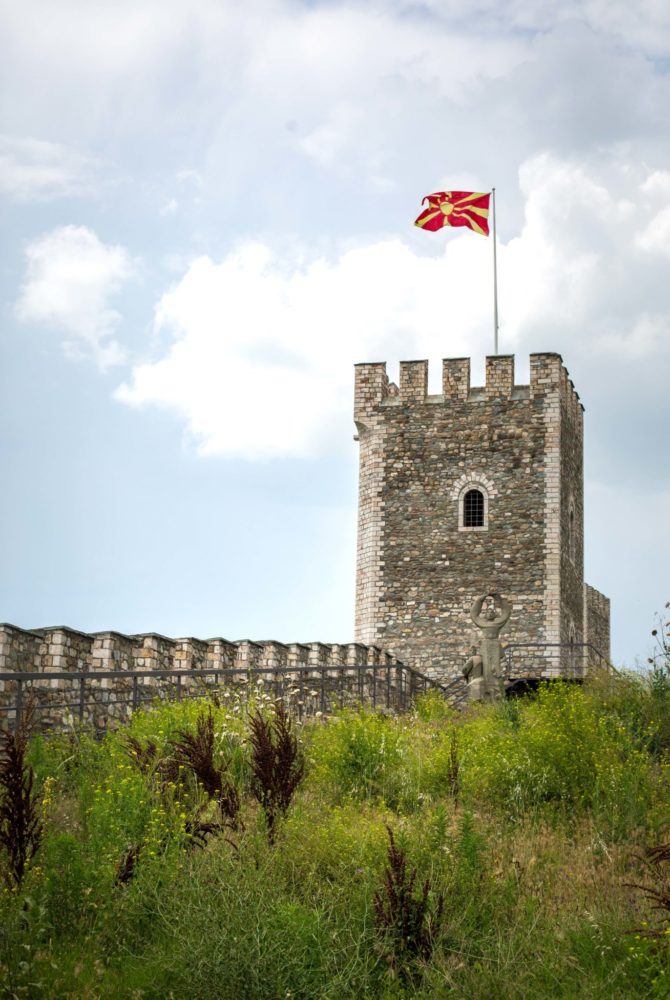 Church of Saint Clement of Ohrid (Соборен храм Св. Климент Охридски)
The Church of Saint Clement of Ohrid  is the largest cathedral of the Macedonian Orthodox Church today.  The church is composed only of domes and arches and it is one of the most interesting architectural examples in recent Macedonian history. The main church is dedicated to St. Clement of Ohrid, and the church below to the Holy Mother.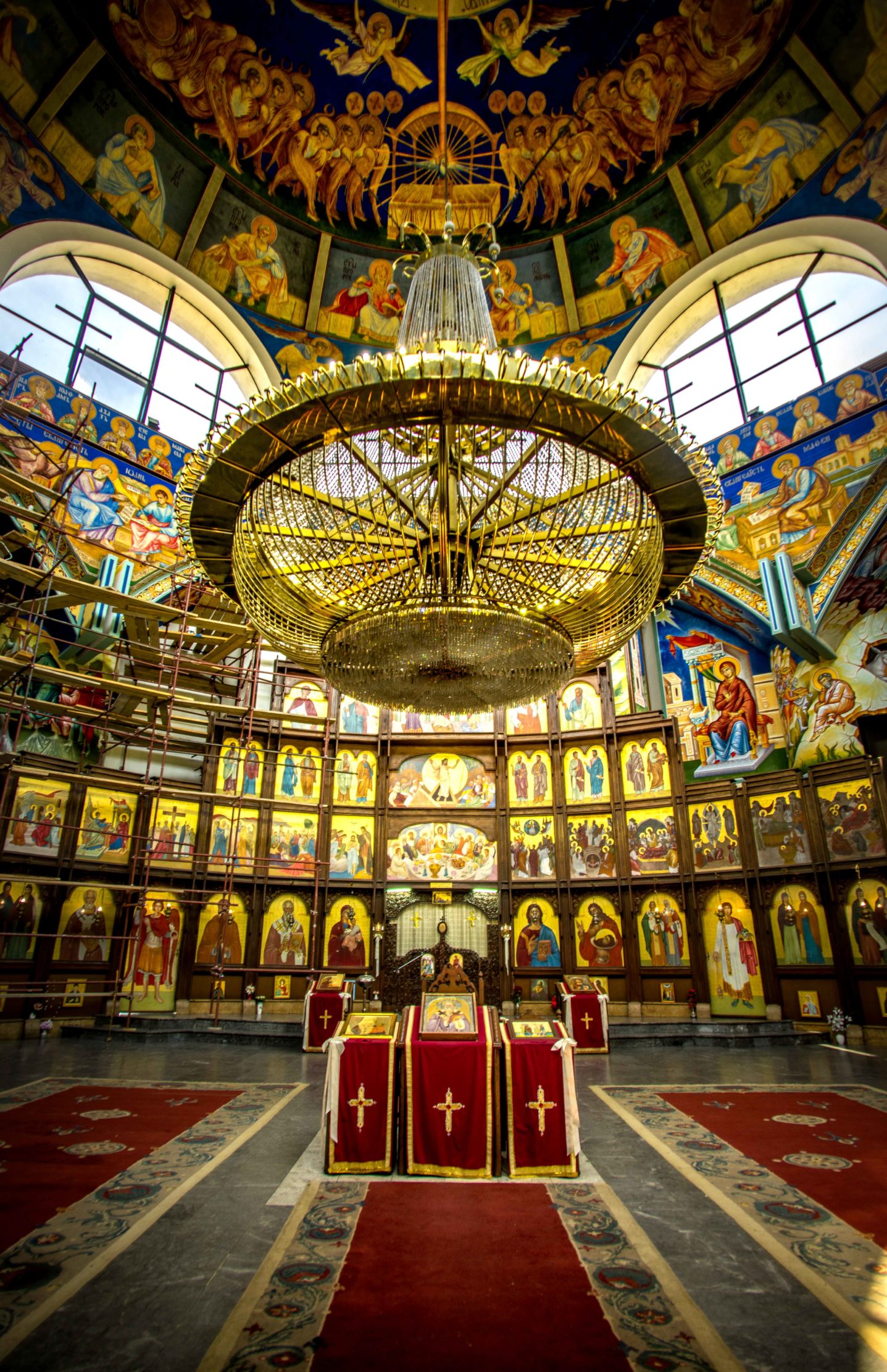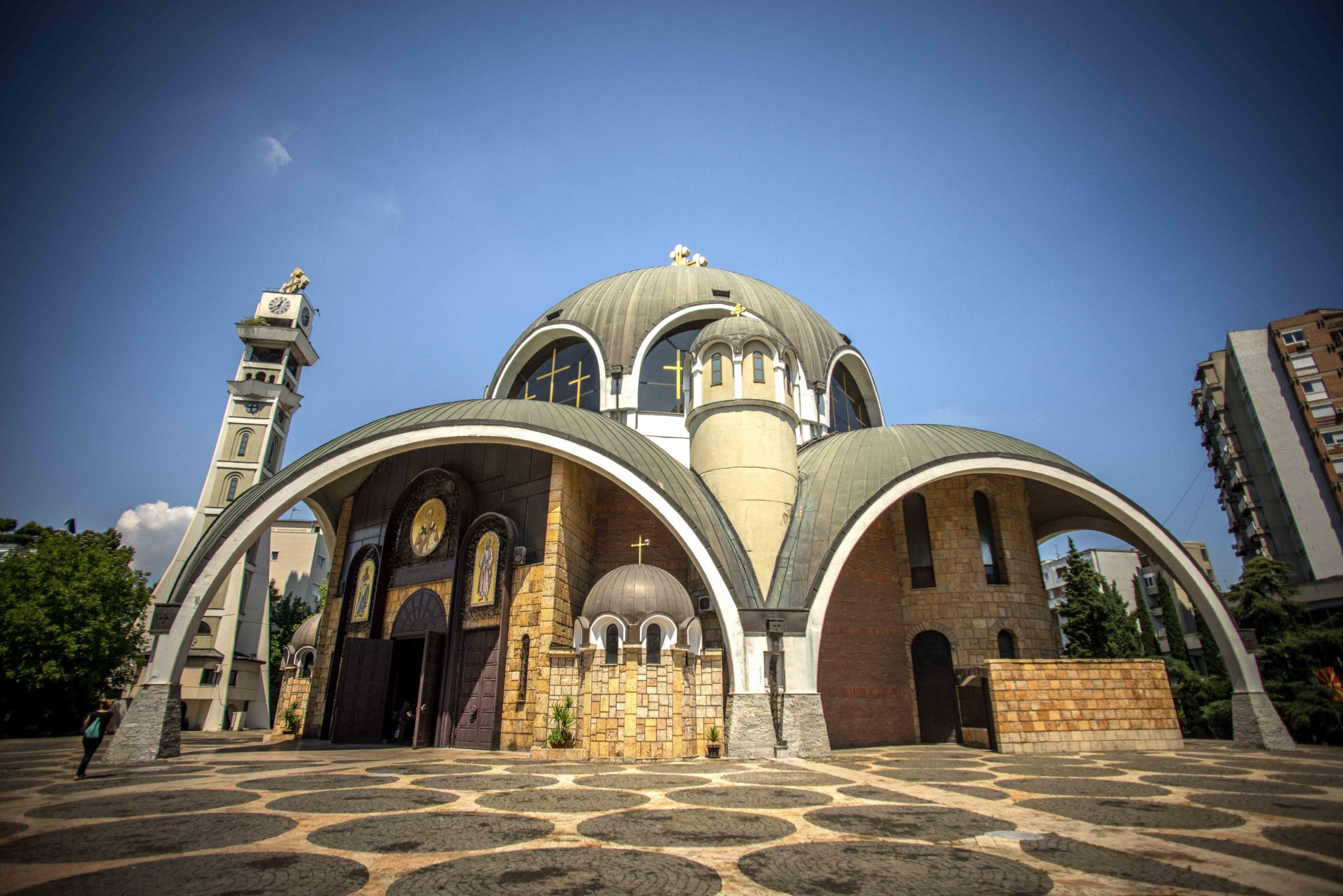 Mustafa Pasha Mosque
Standing on a plateau at the very top of Skopje's Old Bazaar, the Mustafa Pasha Mosque is a working mosque where you can see locals come and go for prayers. Although the mosque dates to 1492, it was heavily restored over a three-year period from 2008 to 2011 with help from Turkey.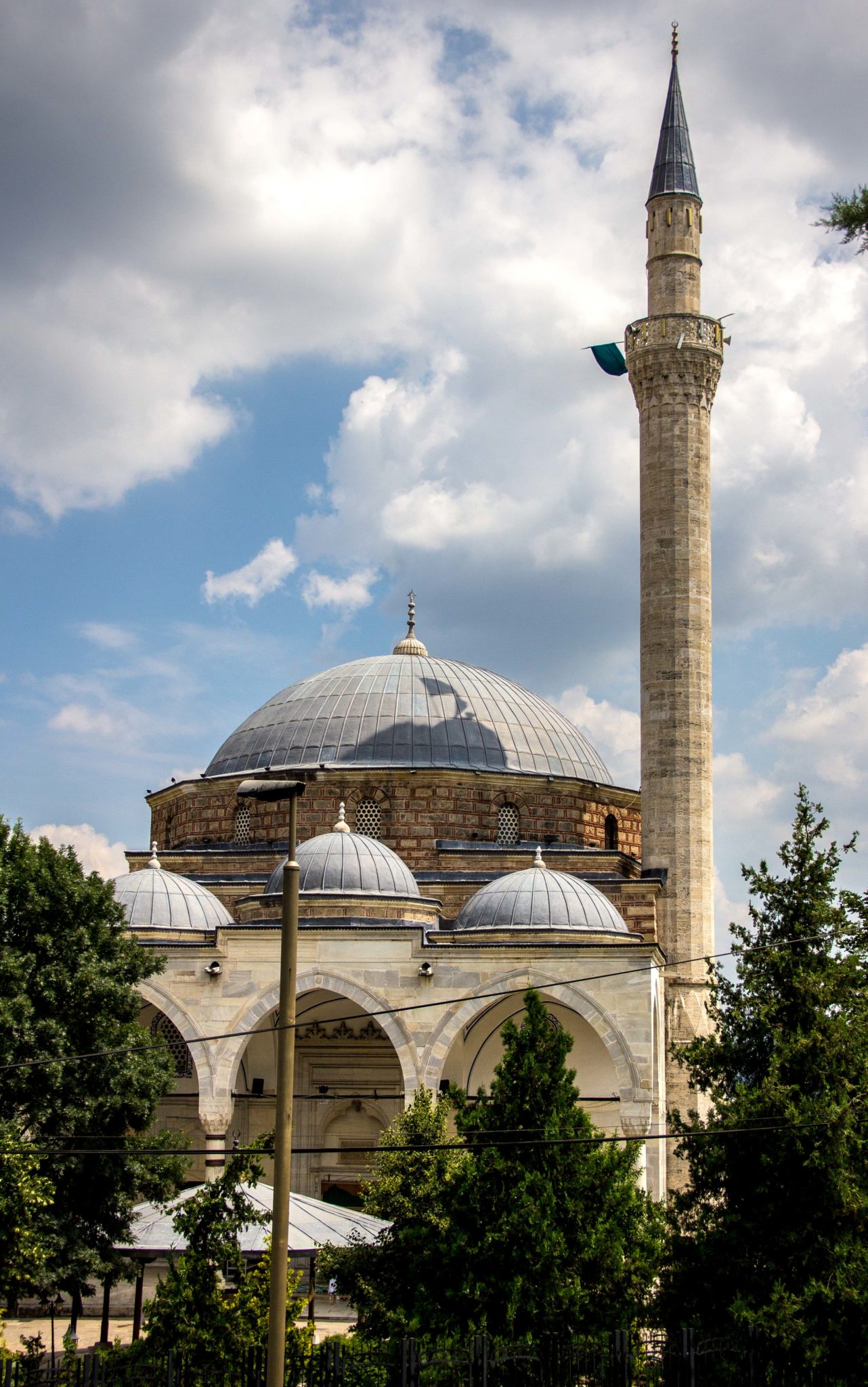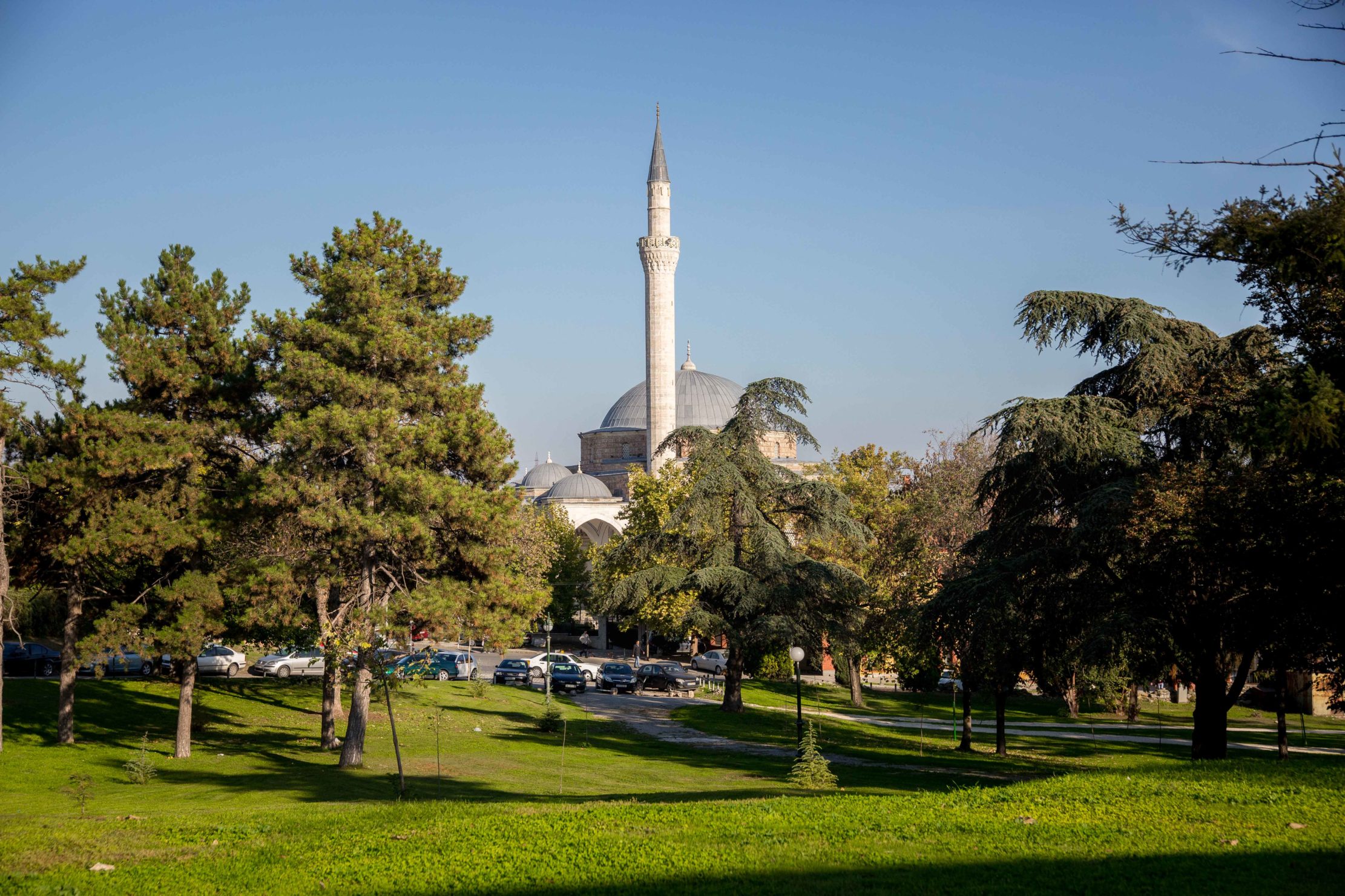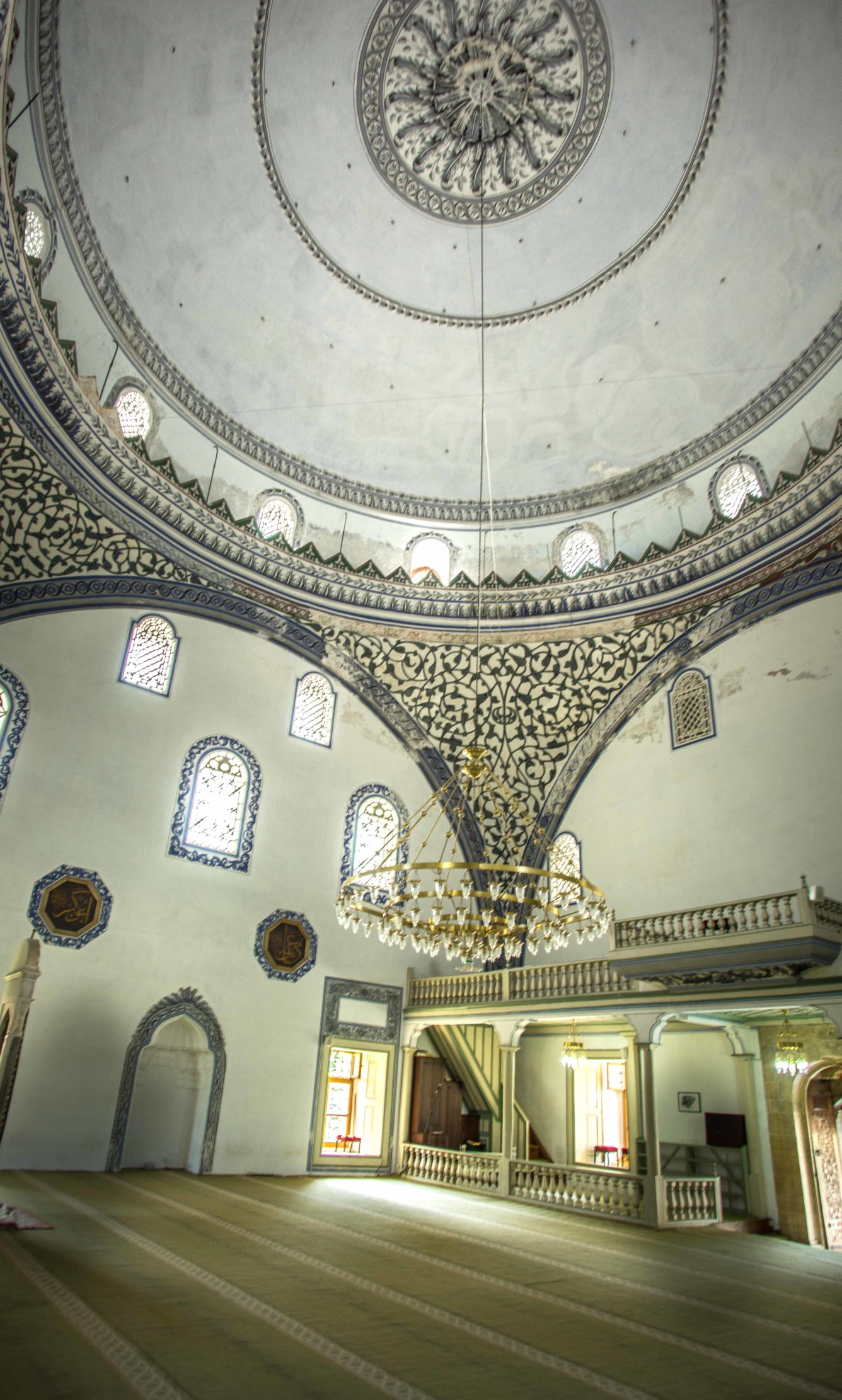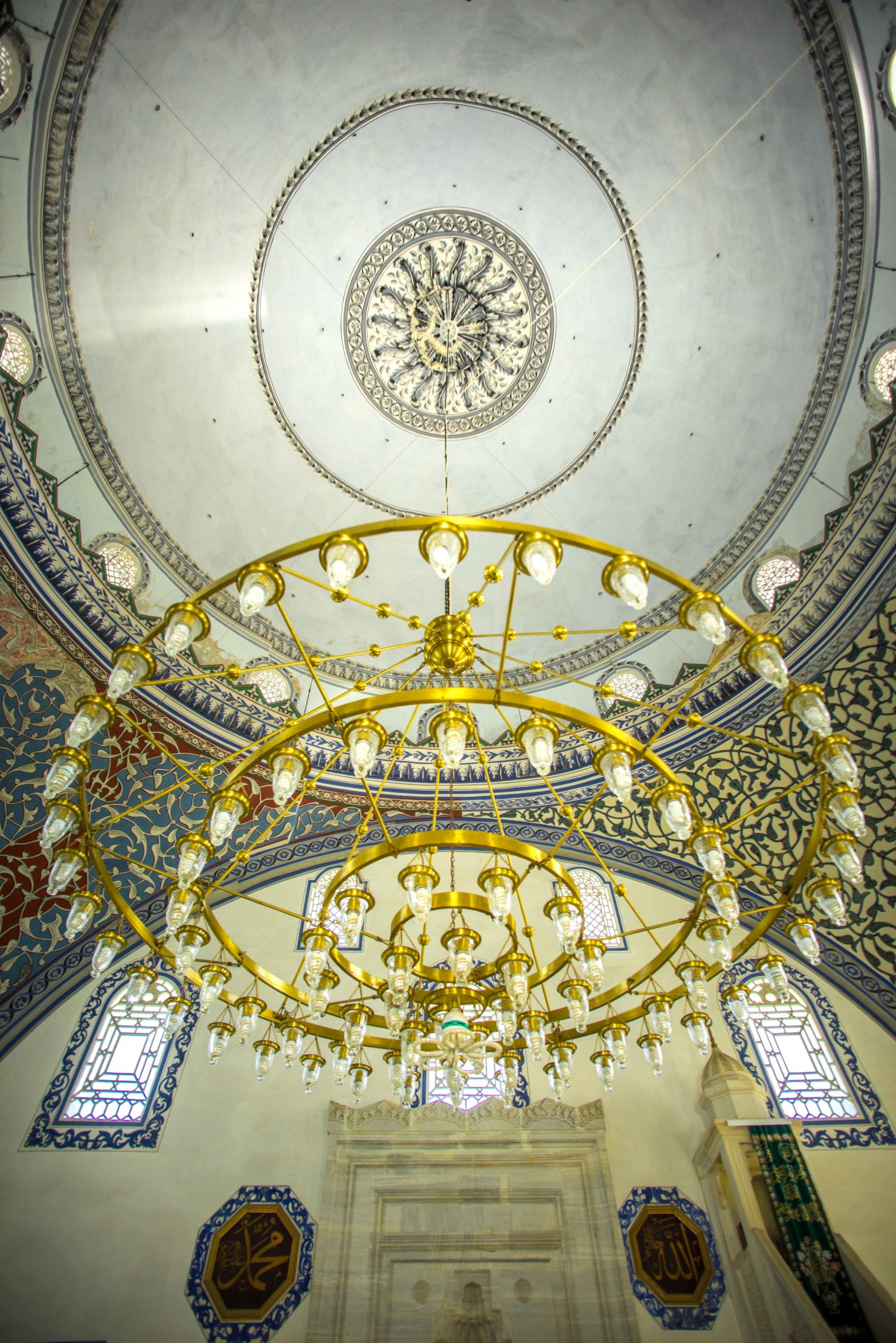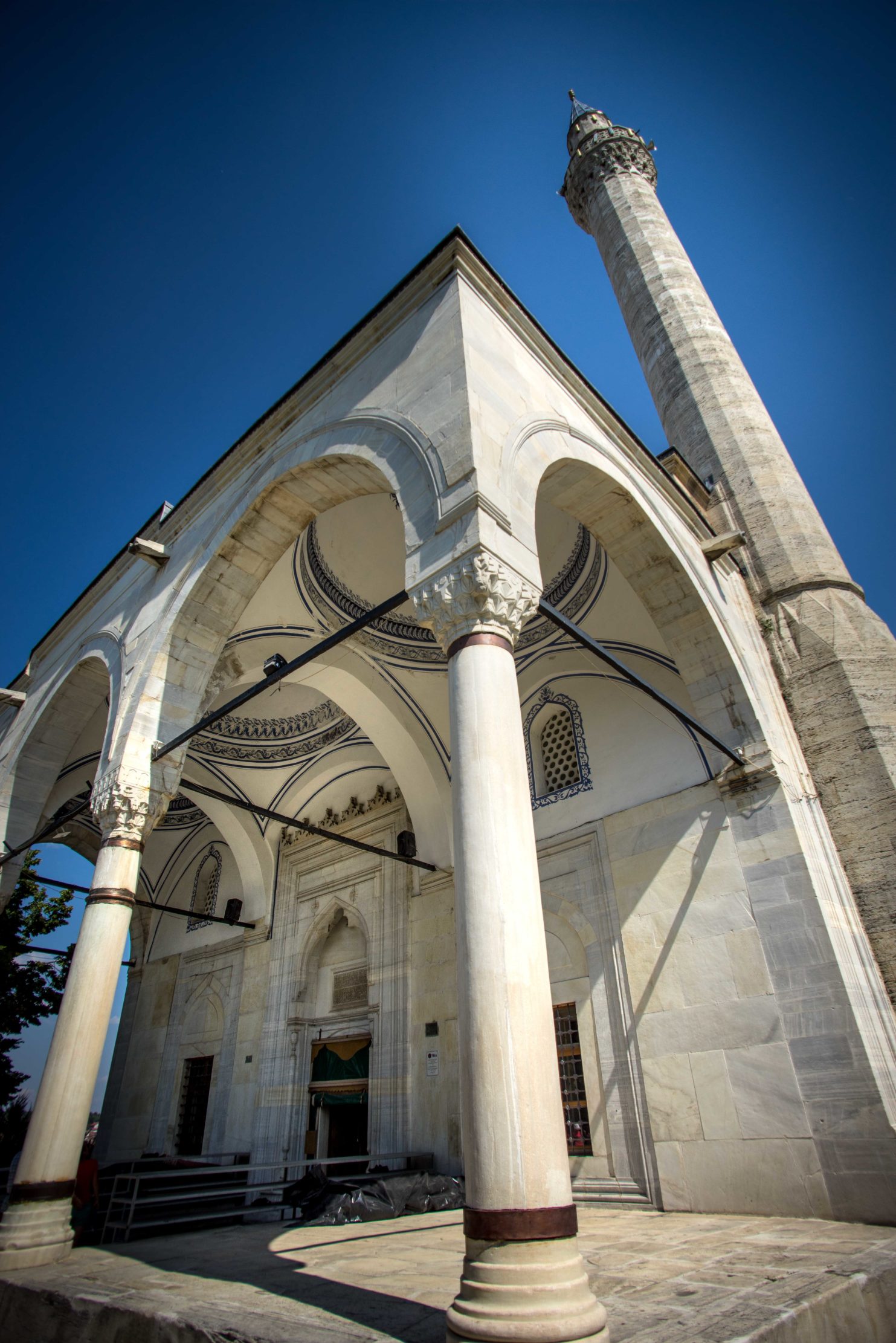 St. Pantelejmon Monastery
The Church of St. Panteleimon in Gorno Nerezi is a small 12th century Byzantine church located in a monastery complex. The church and monastery are dedicated to St. Panteleimon, the patron saint of physicians. The monastery is just a few meters away from Makedonsko Selo, so make sure to visit it if you are in the complex.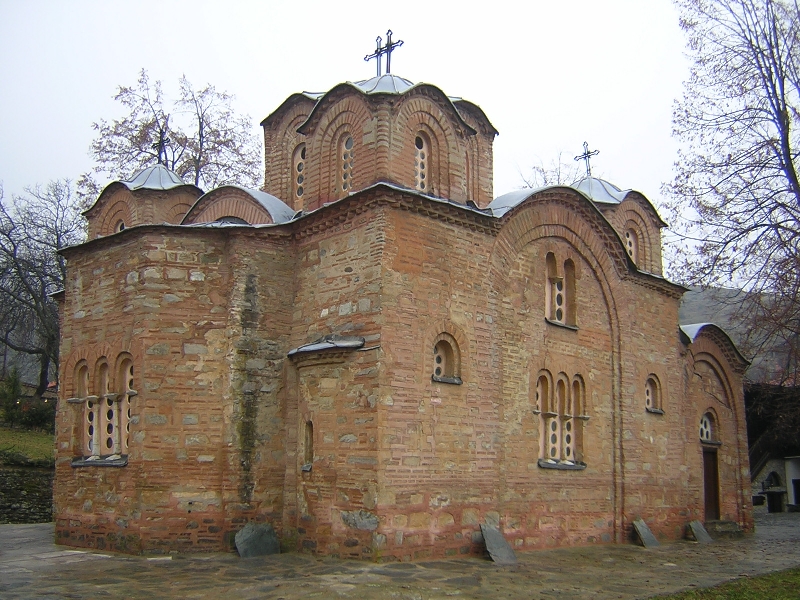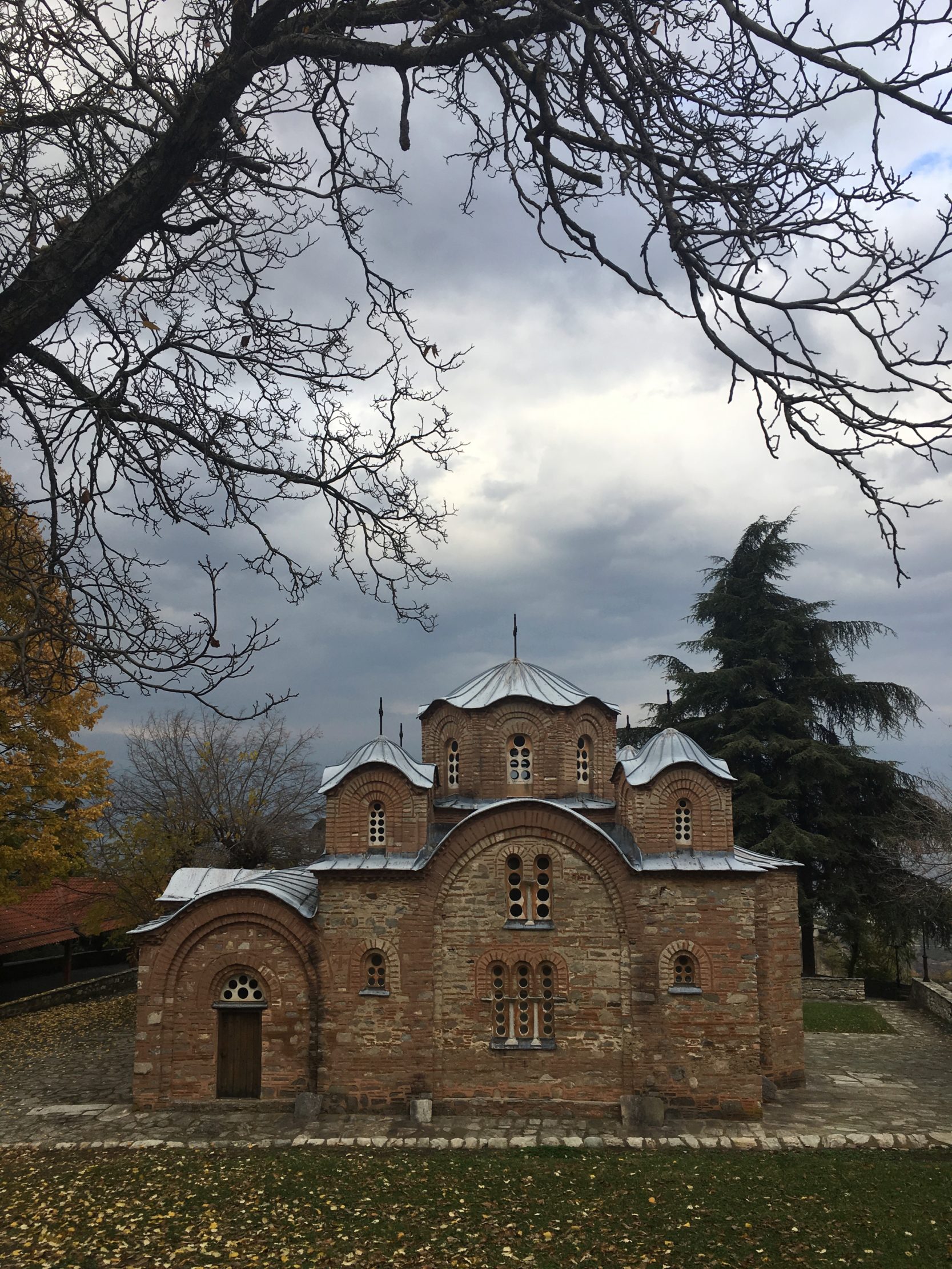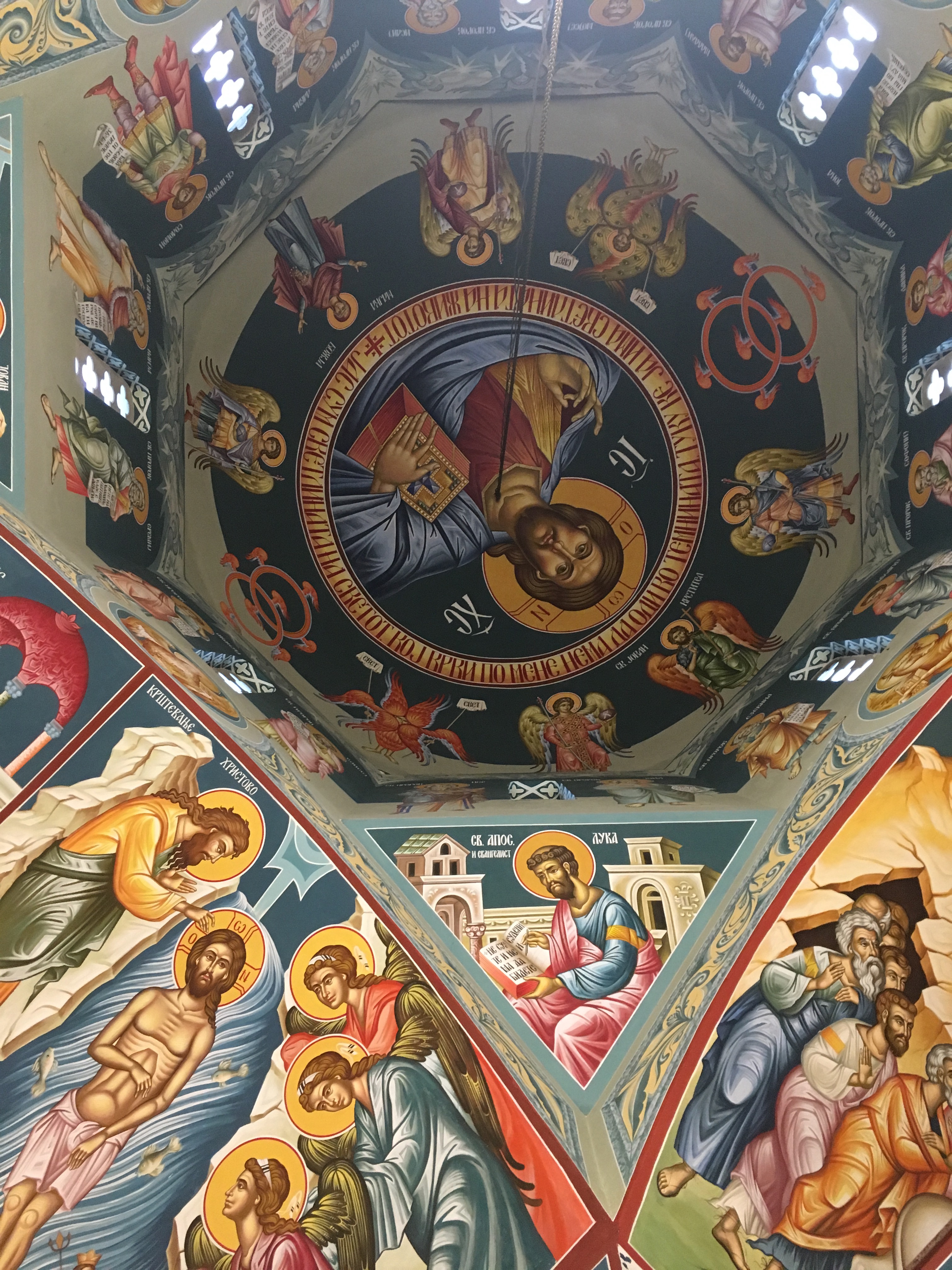 Skopje Aqueduct (Скопски аквадукт)
The aqueduct is also an archaeological site located in the village of Vizbegovo, 2 km (1.2 mi) northwest of Skopje. The Skopje Aqueduct is the only one in Macedonia, and one of three largest and well preserved in the former Yugoslavia.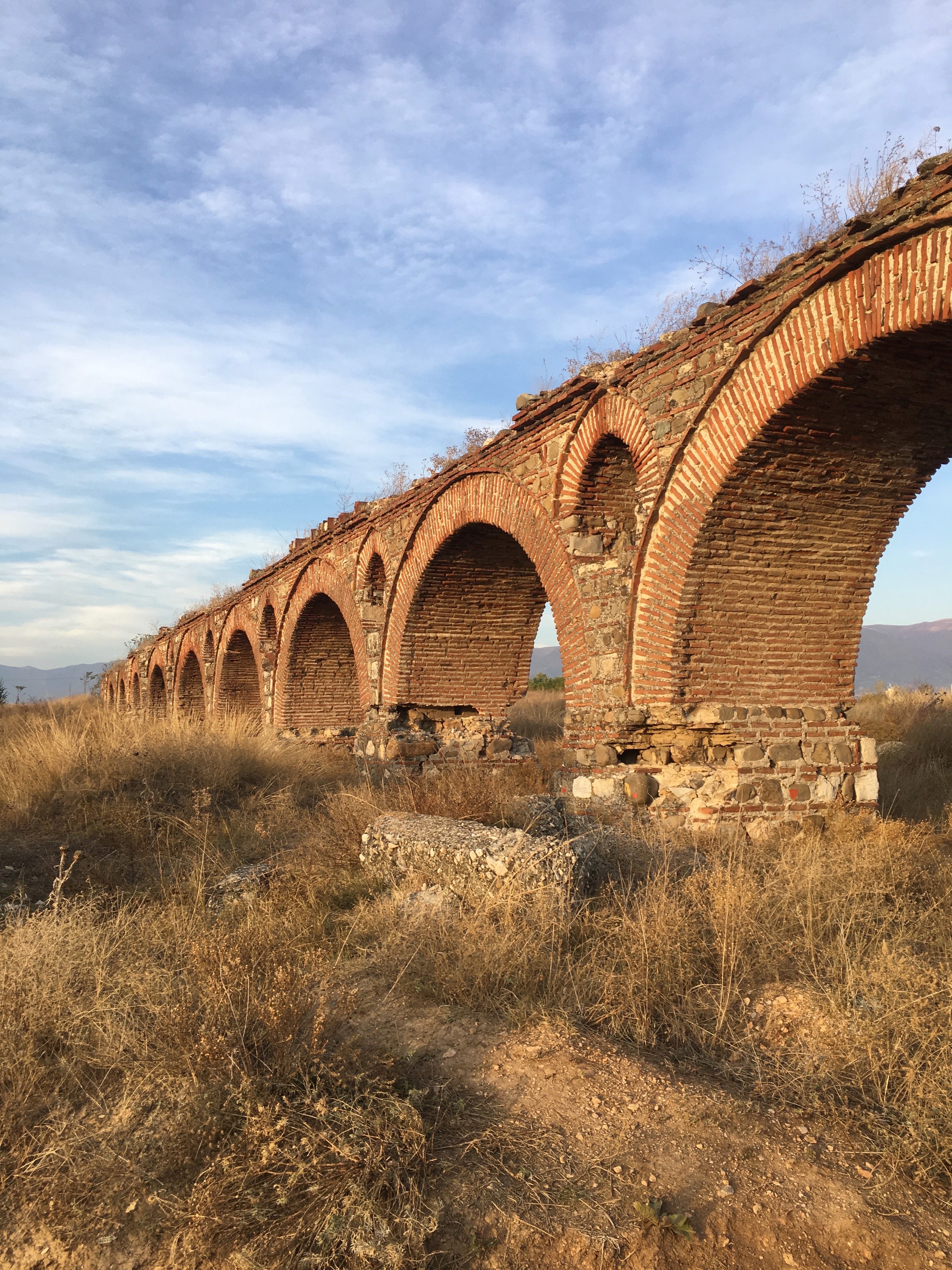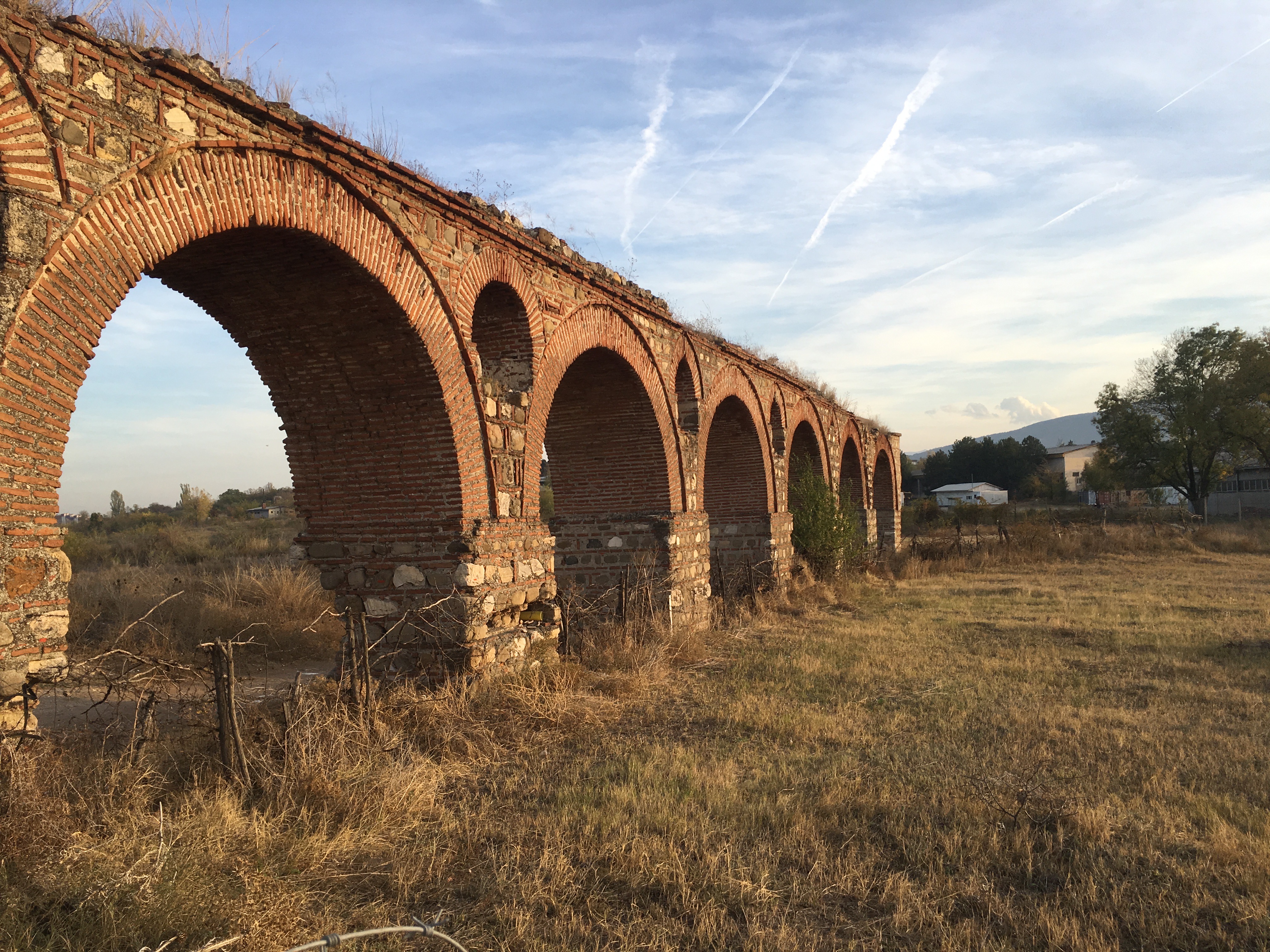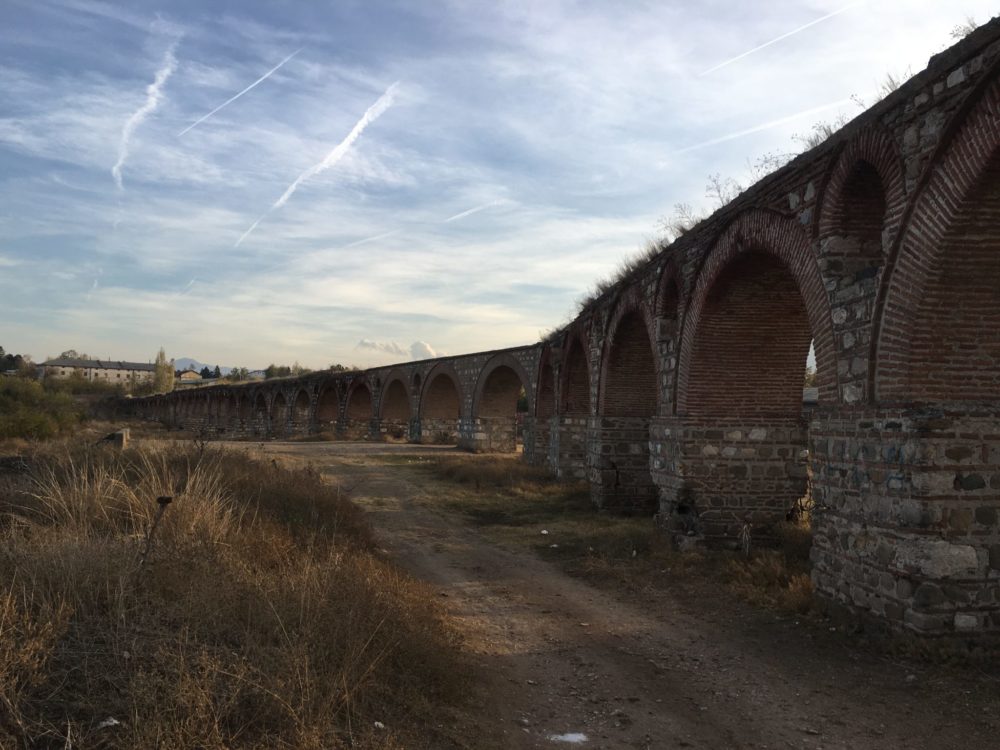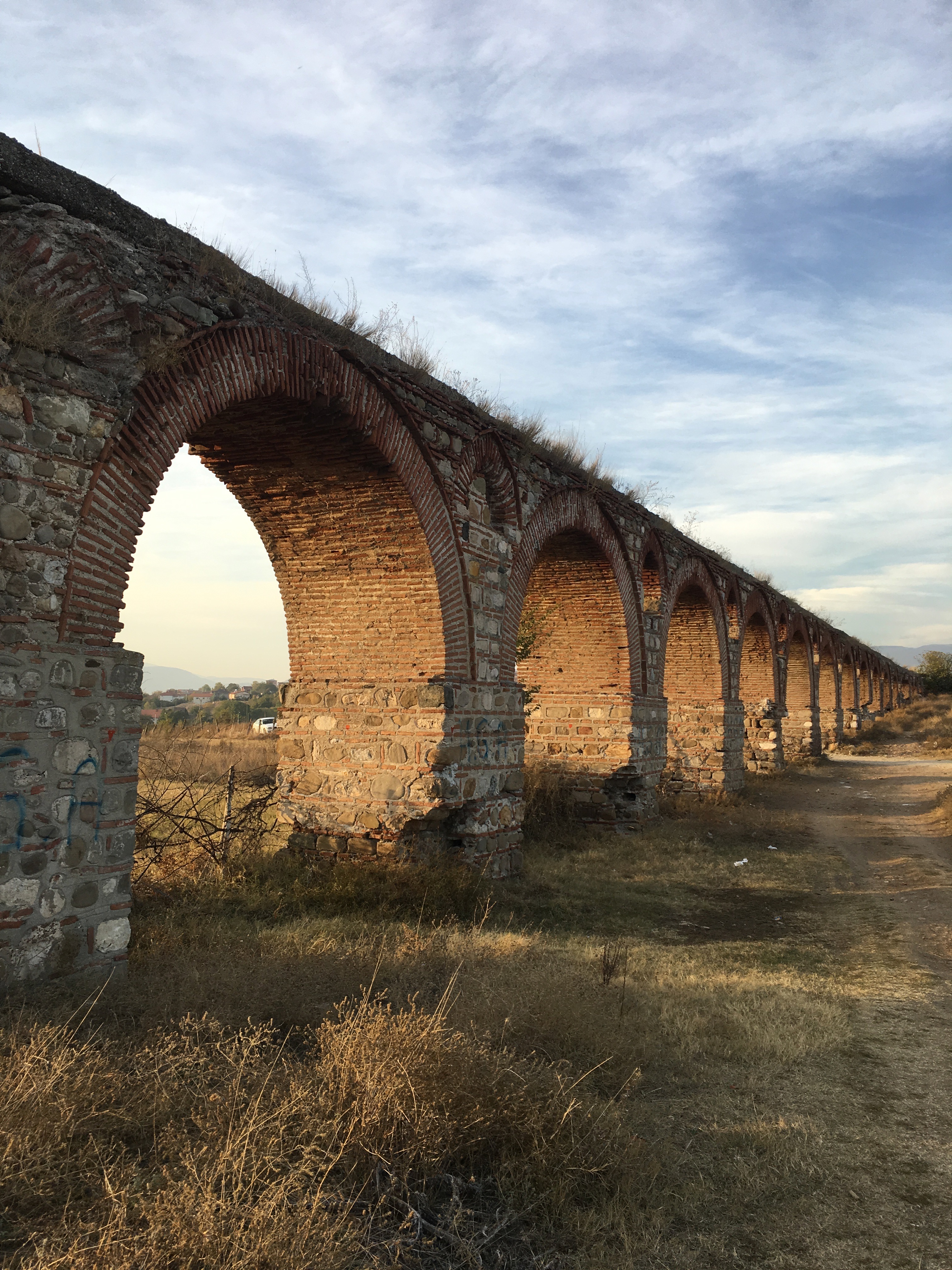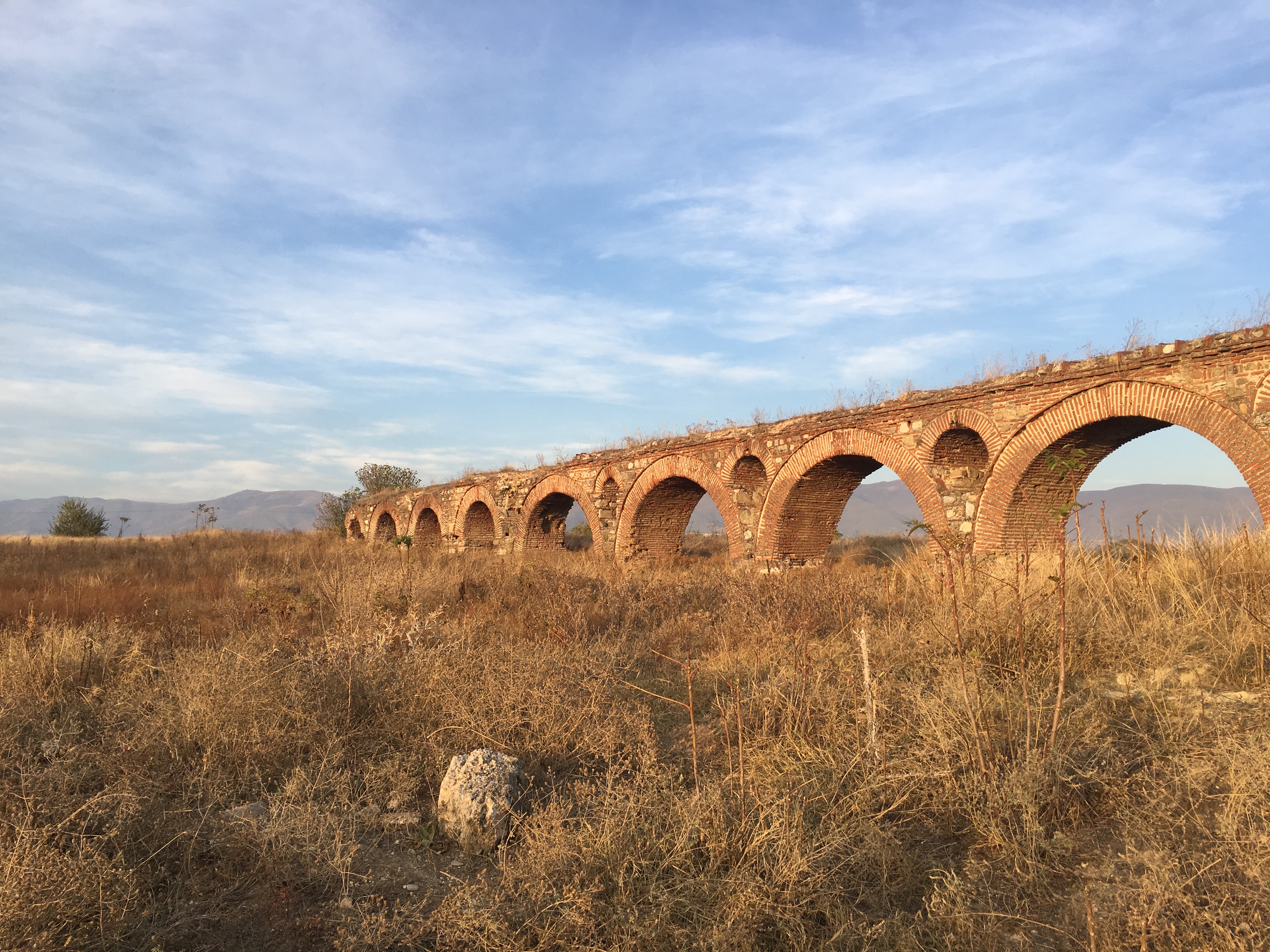 Makedonsko Selo –
CLOSED

!!!
The Macedonian Village was closed in October 2018, but you can see some parts of it from the outside.
Makedonsko Selo (or Macedonian Village) is situated on Mount Vodno, about 20 minutes drive from the city center.  It is complex of hotel accommodation and restaurants, built in the traditional spirit of the Macedonian architecture from the 19th and 20th centuries.
Composed of sixteen authentic houses, the complex is also an outdoor museum with a number of workshops where visitors can learn about the traditional crafts. Enjoy the clean mountain air, traditional ambiance, delicious food and numerous activities.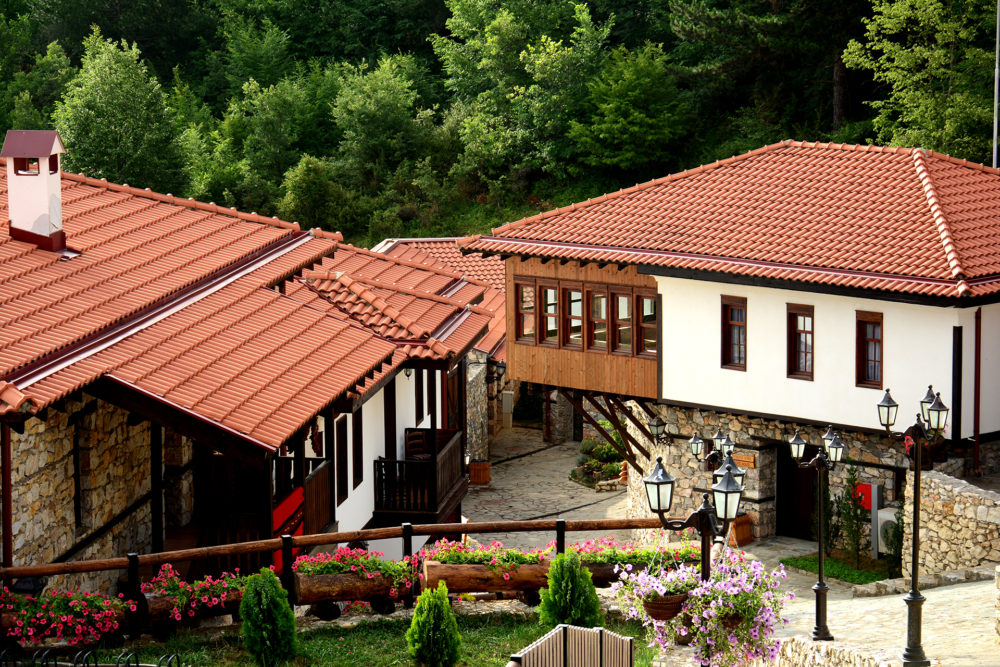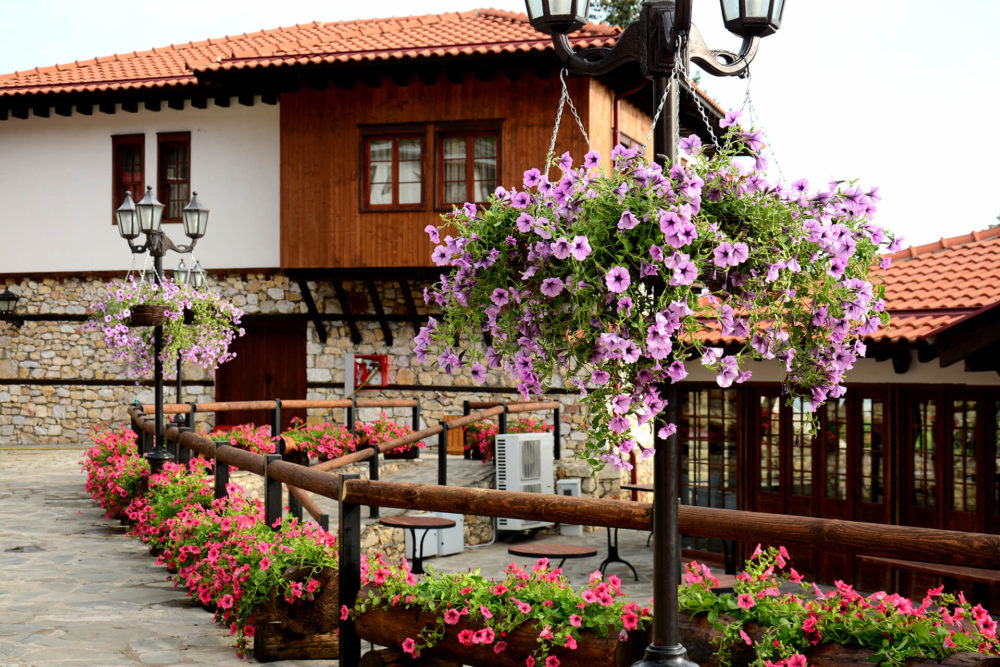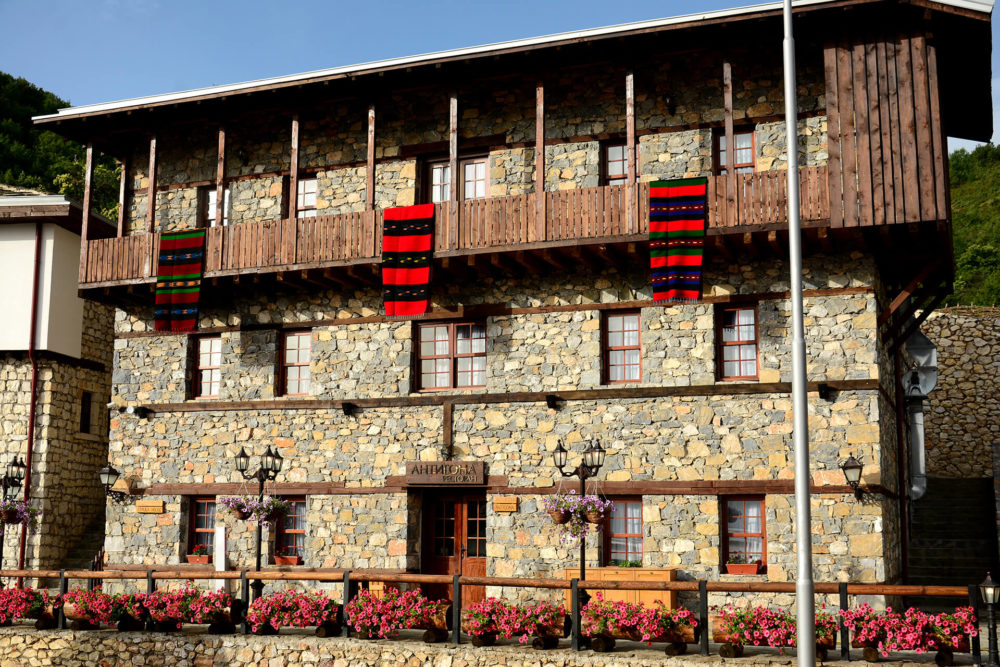 Memorial House of Mother Teresa
To many the Mother Teresa Memorial House is on top of the Things to do in Skopje list. The house is dedicated to the humanitarian and Nobel Peace Prize laureate Mother Teresa and is located in her hometown Skopje, in Macedonia, where she lived from 1910 to 1928. The memorial sits on the site of a much earlier church, where Mother Teresa was baptized; a plaque around the corner commemorates the spot where she was brought into the world.
Still need ideas on What to do in Skopje?
Here are some photos of other things you should visit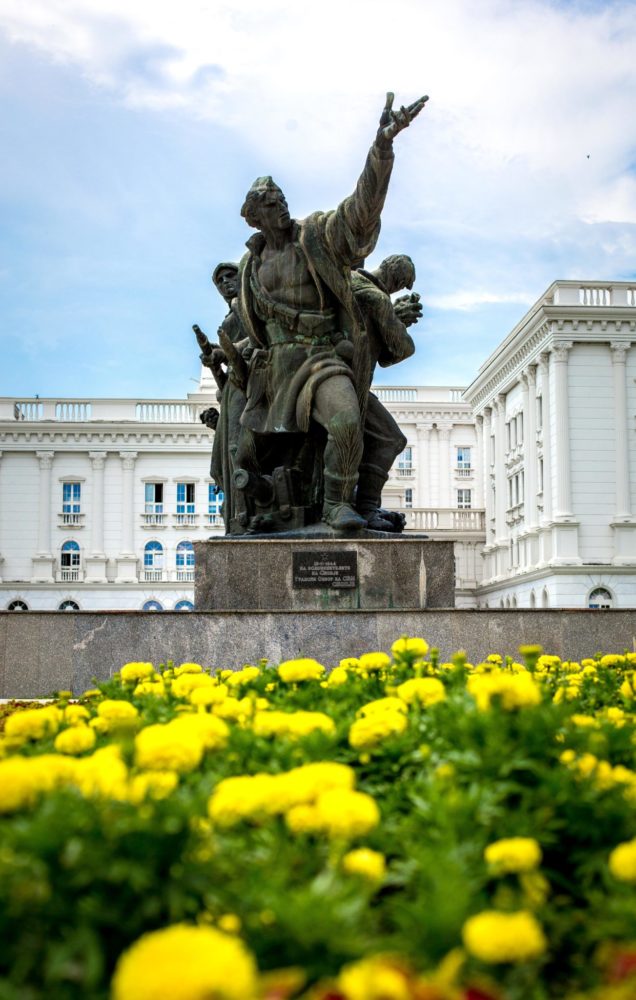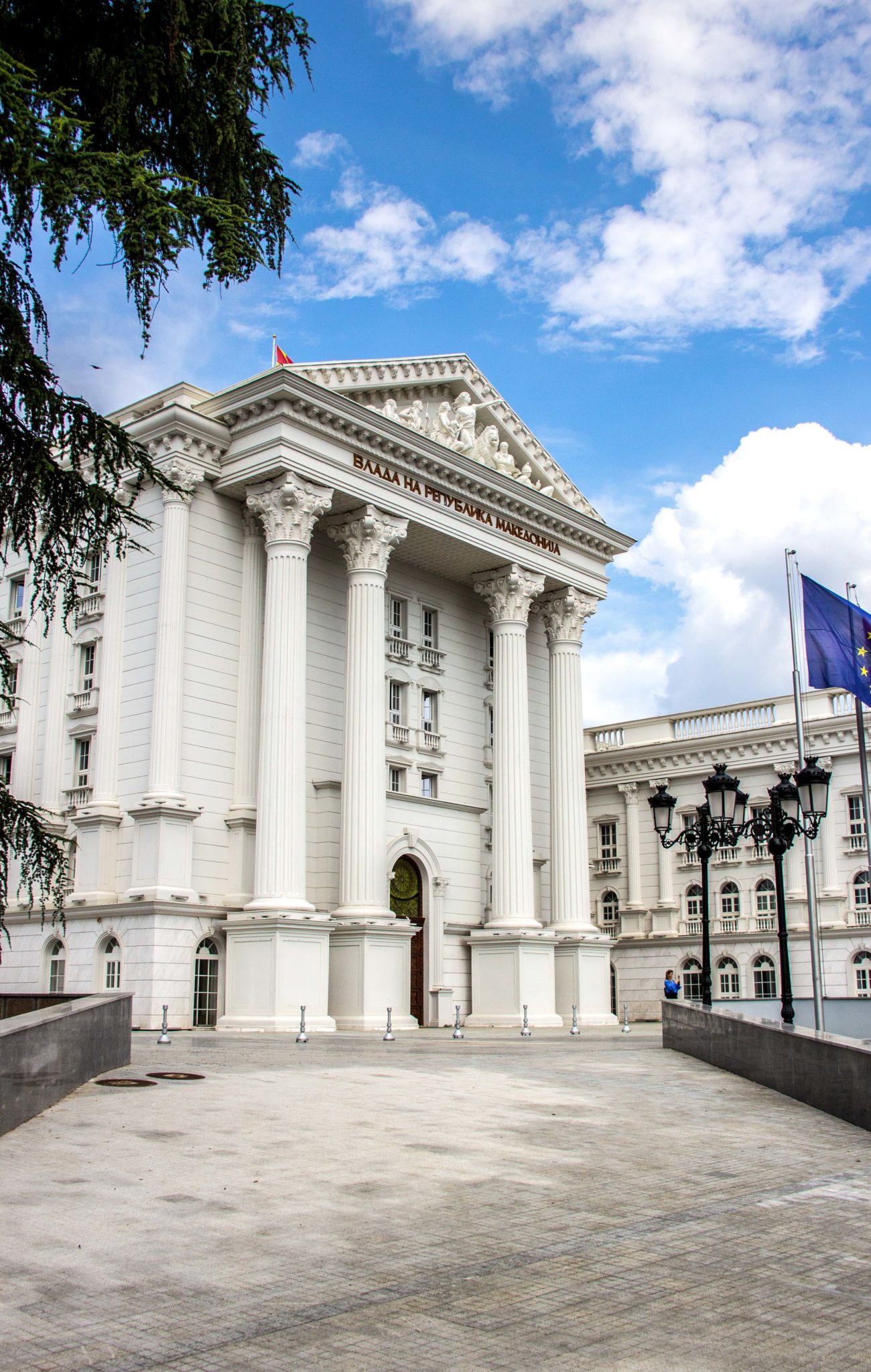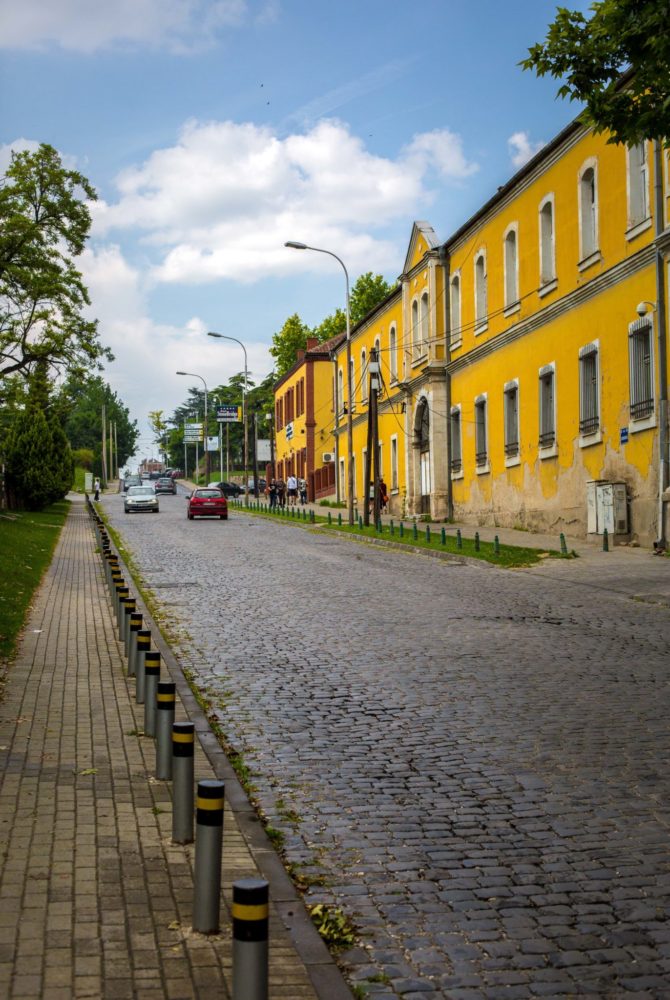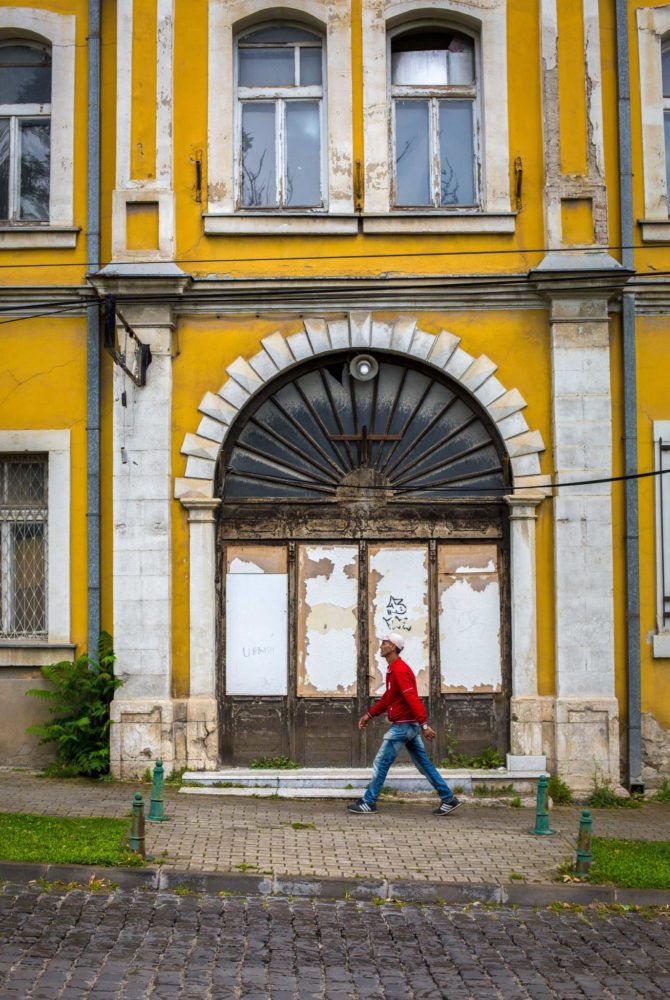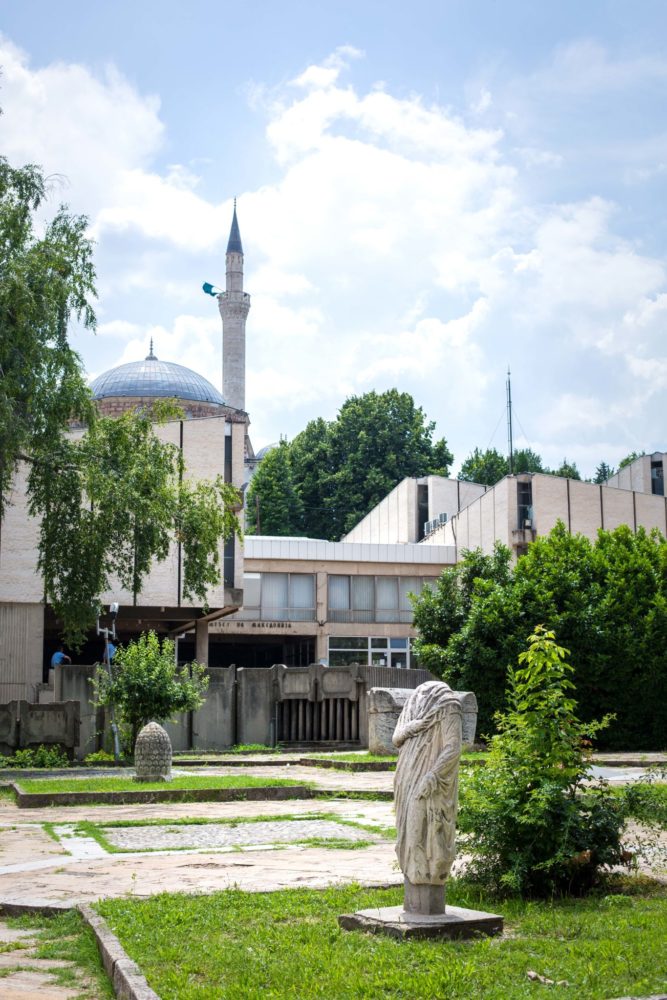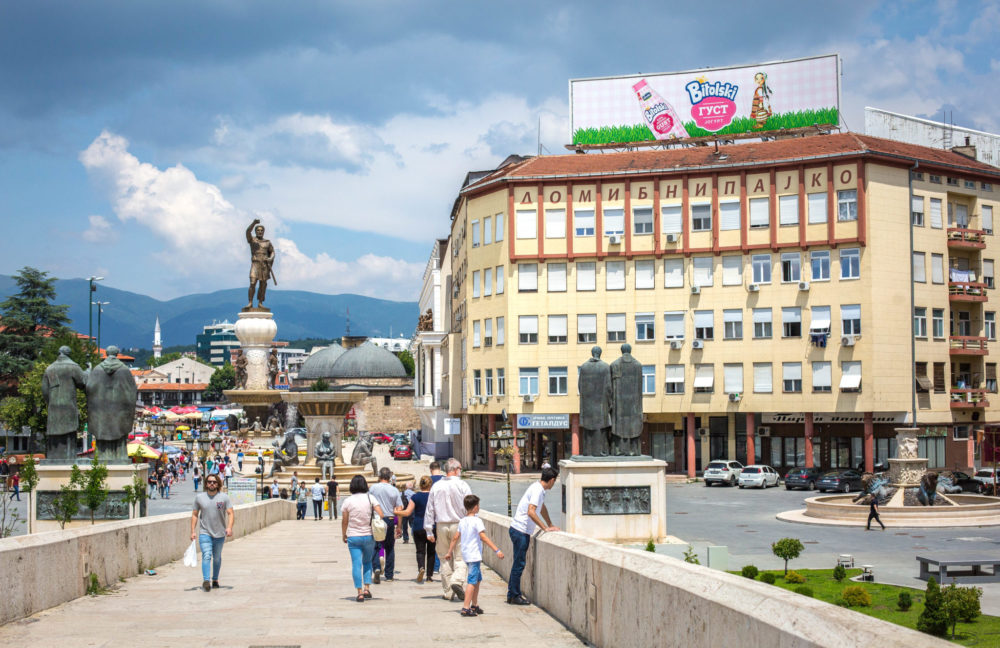 The Post Office is a building that must be on your  Things to do in Skopje list
The post office attracts many tourists because of its unique look that puts the structure in the group of Soviet Modernism buildings.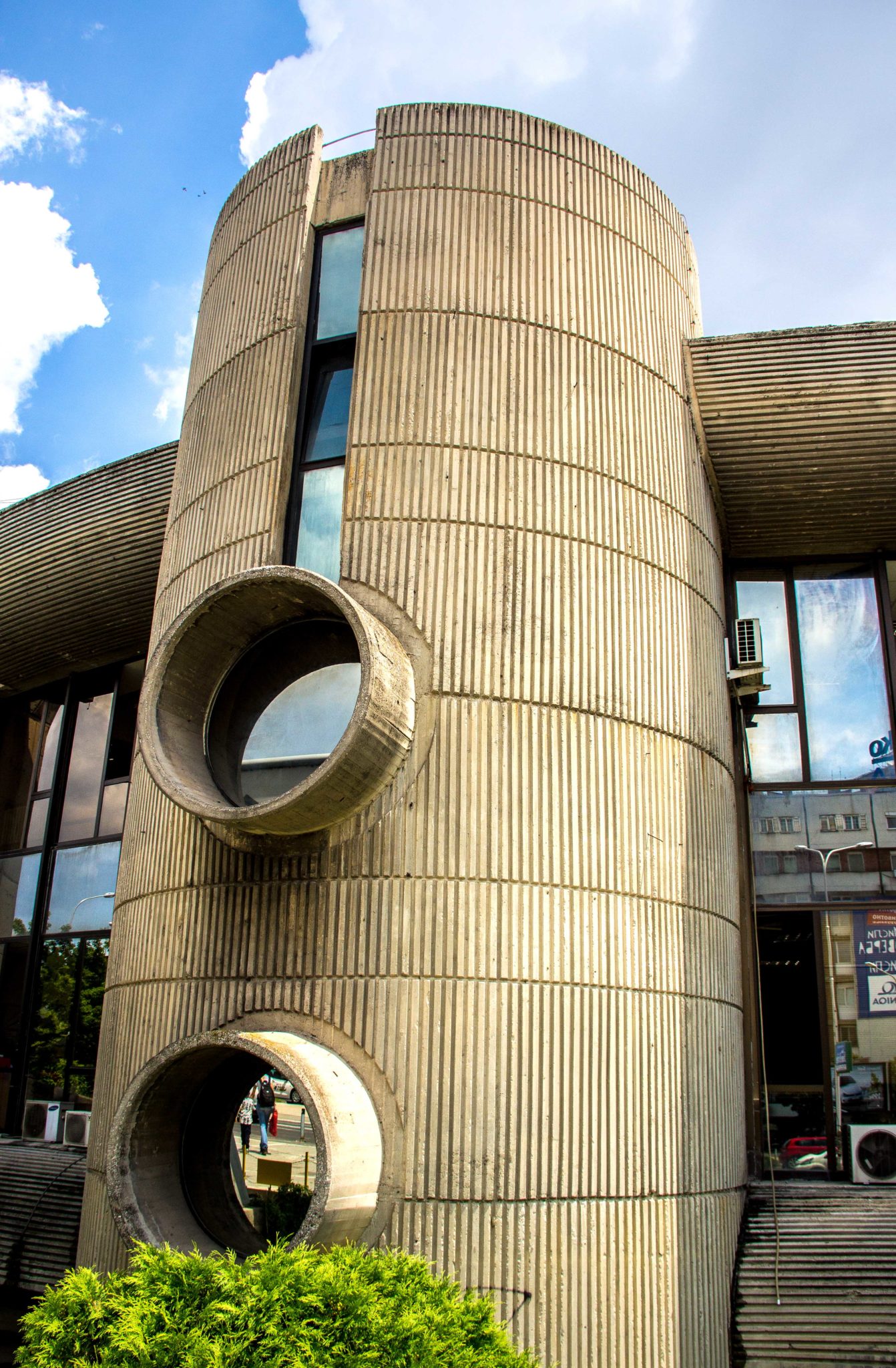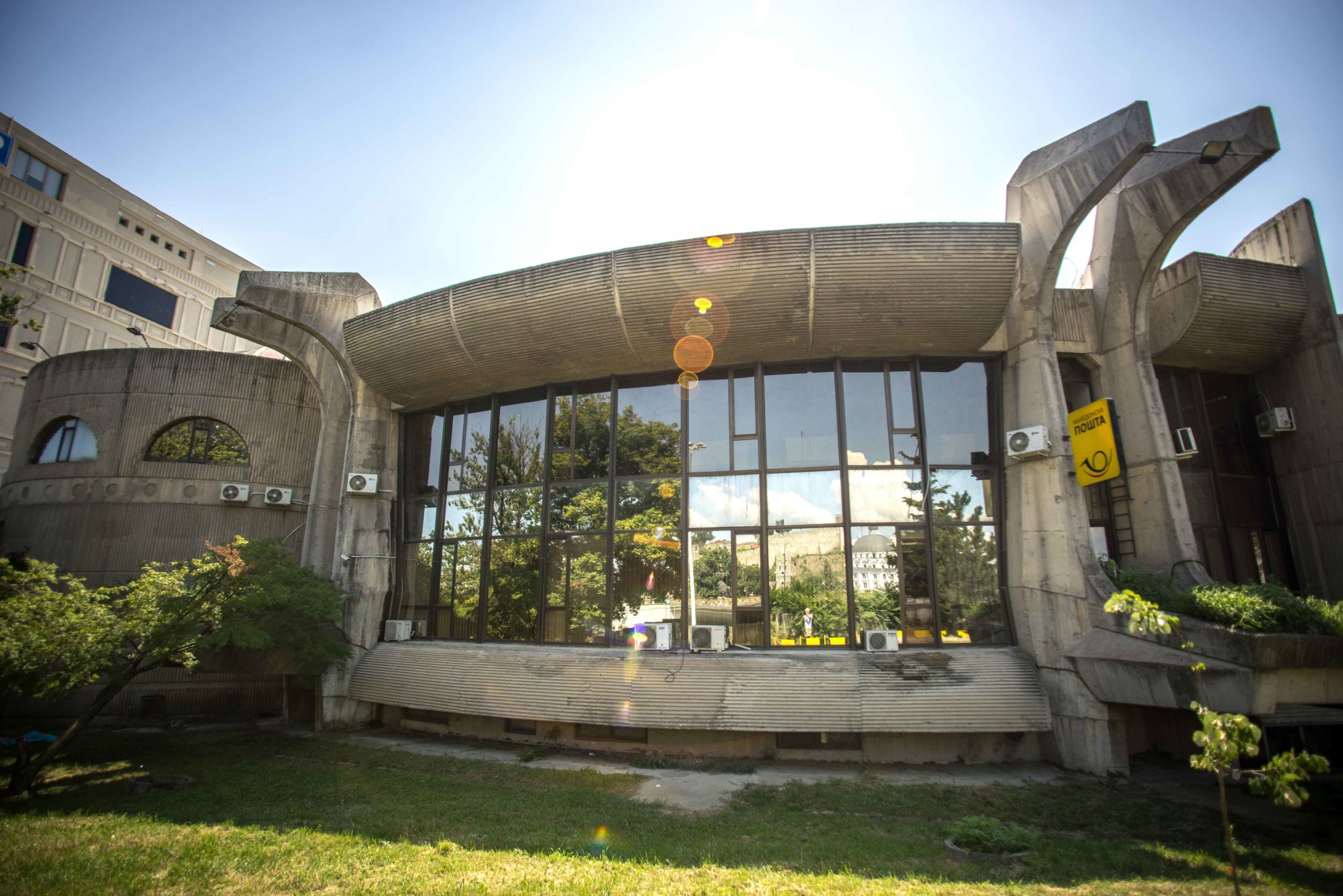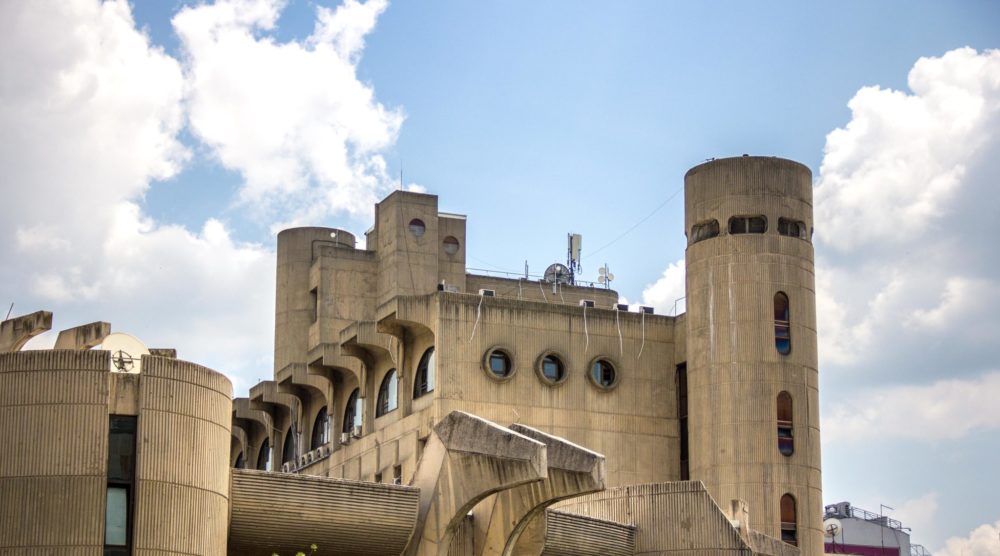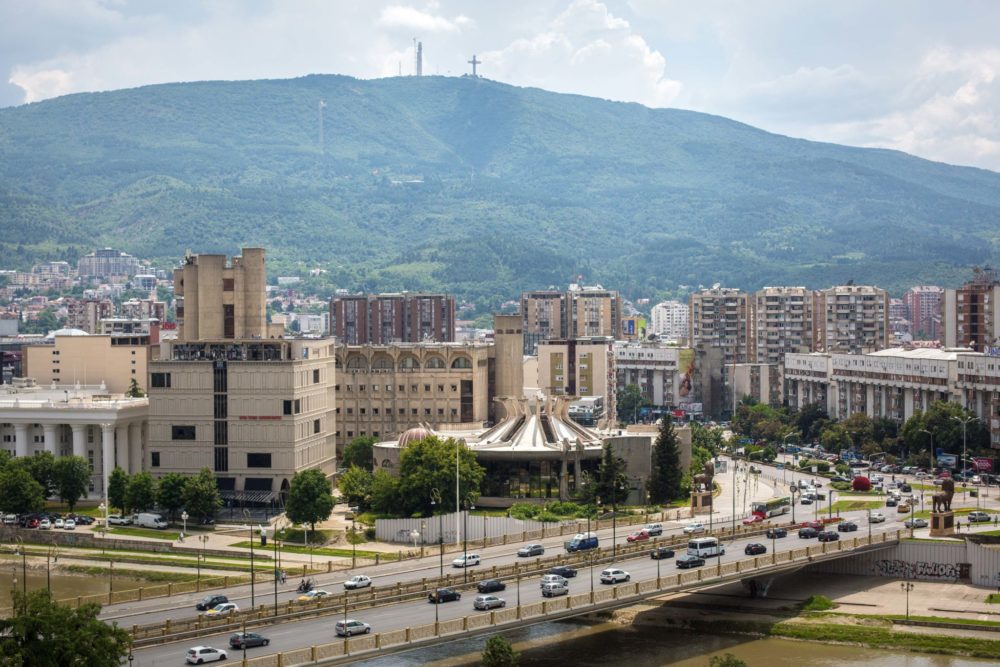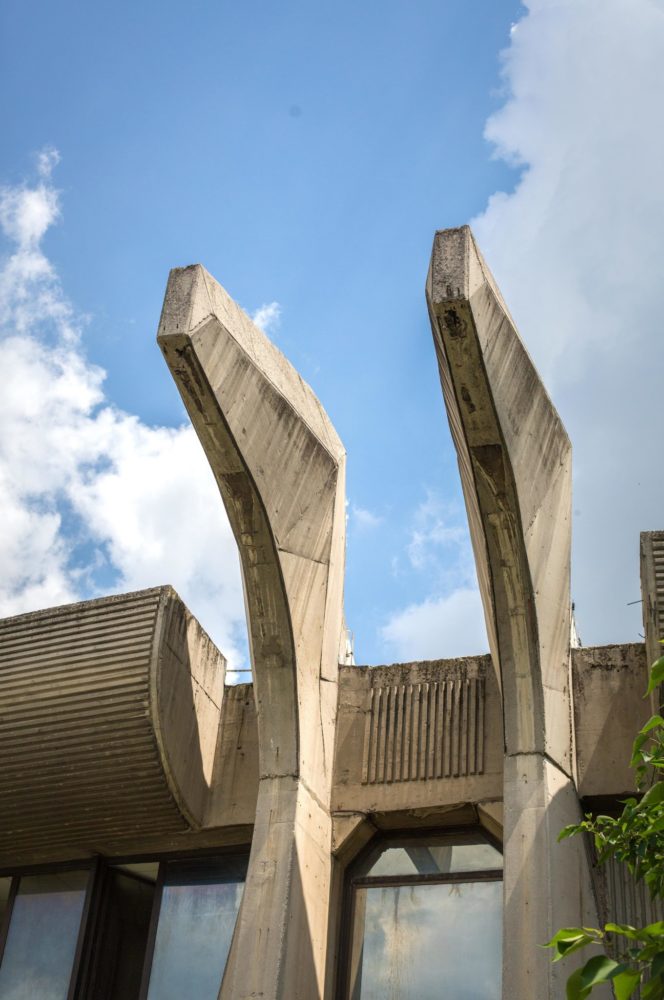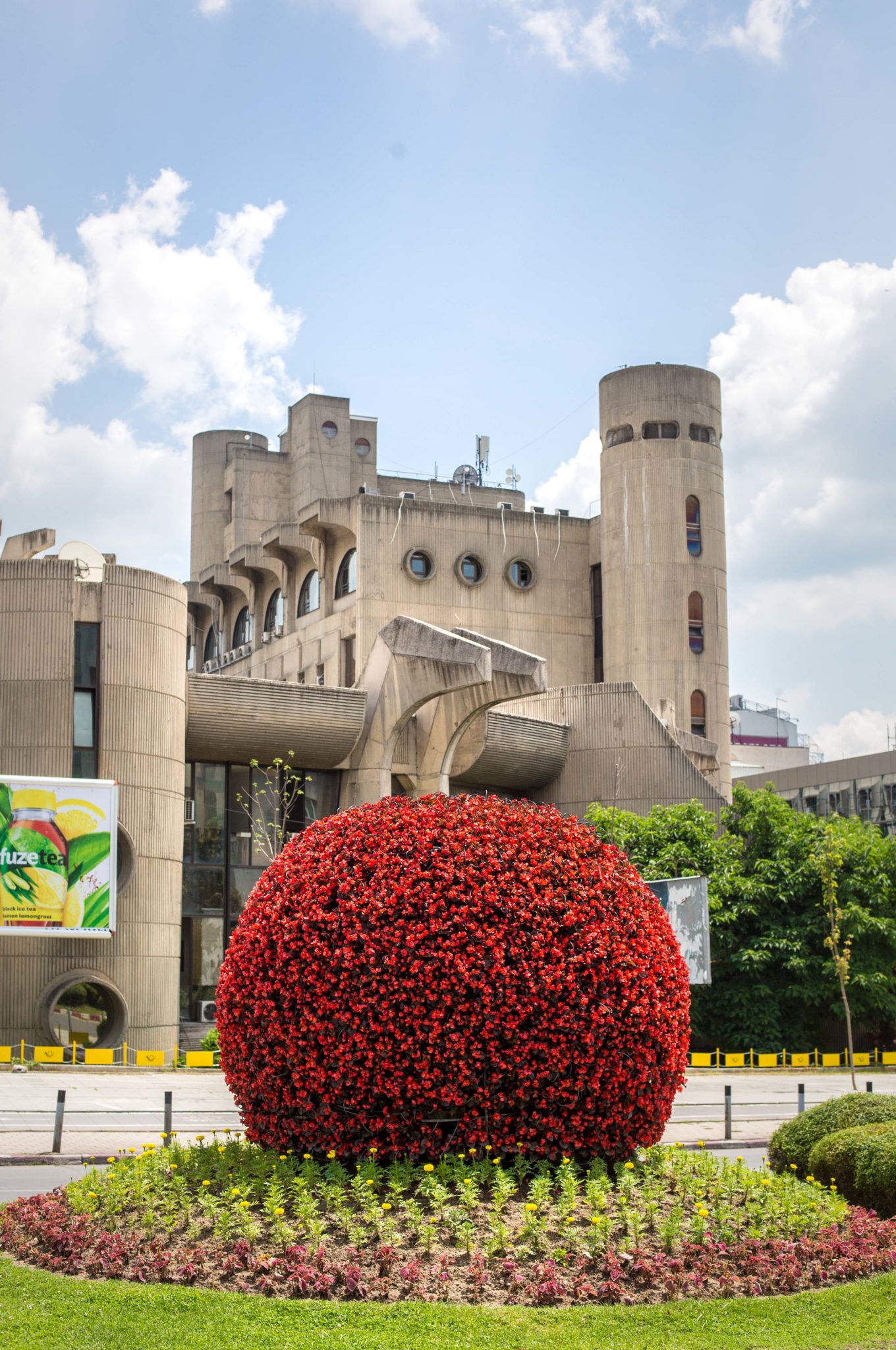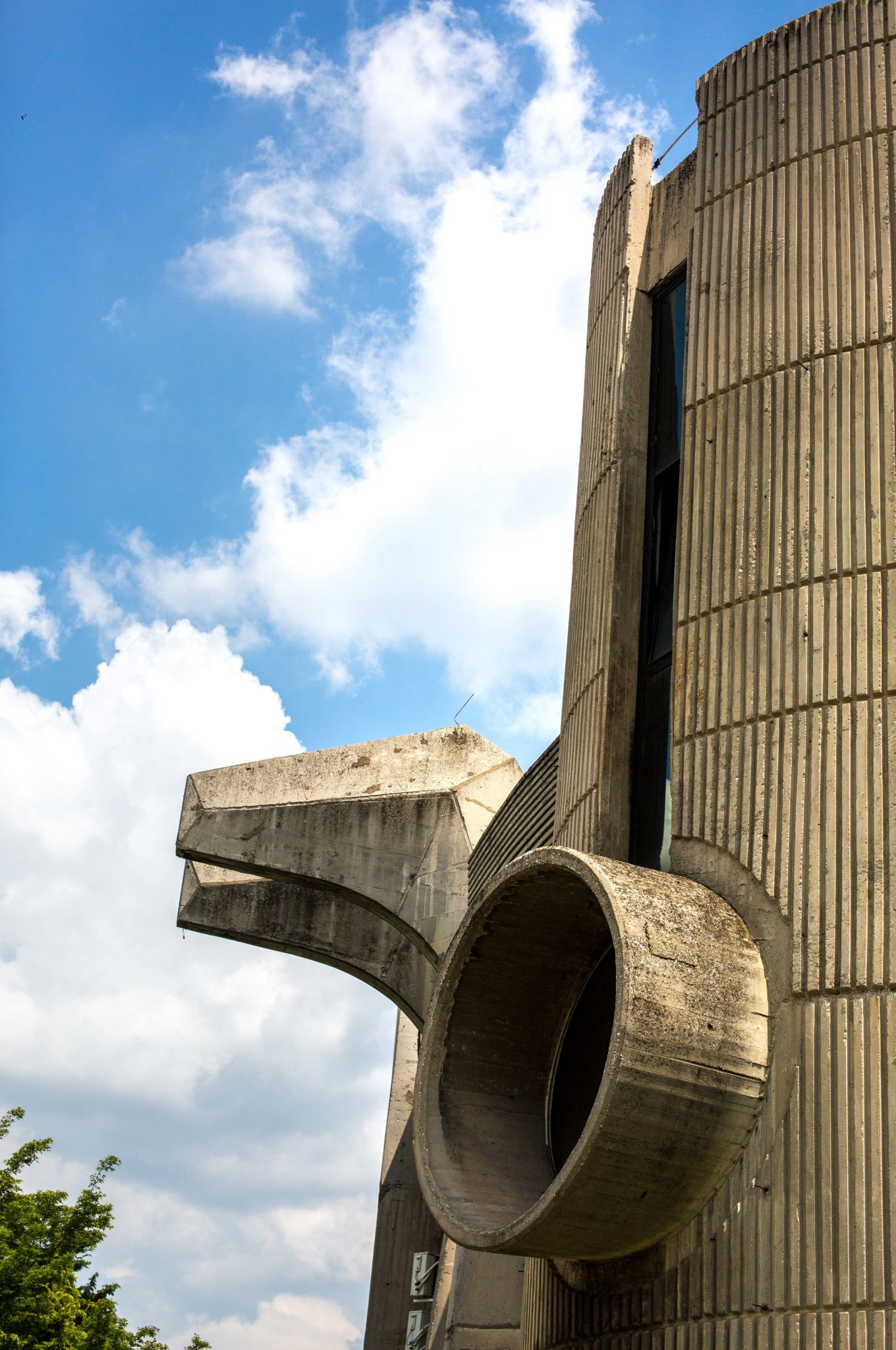 SaveSave