My packing list for Everest Base Camp trek
Finally!!! Few days stand between me and the flight to Lukla. Check out what will i be bringing with me for the 14 days trek.
1. Clothing: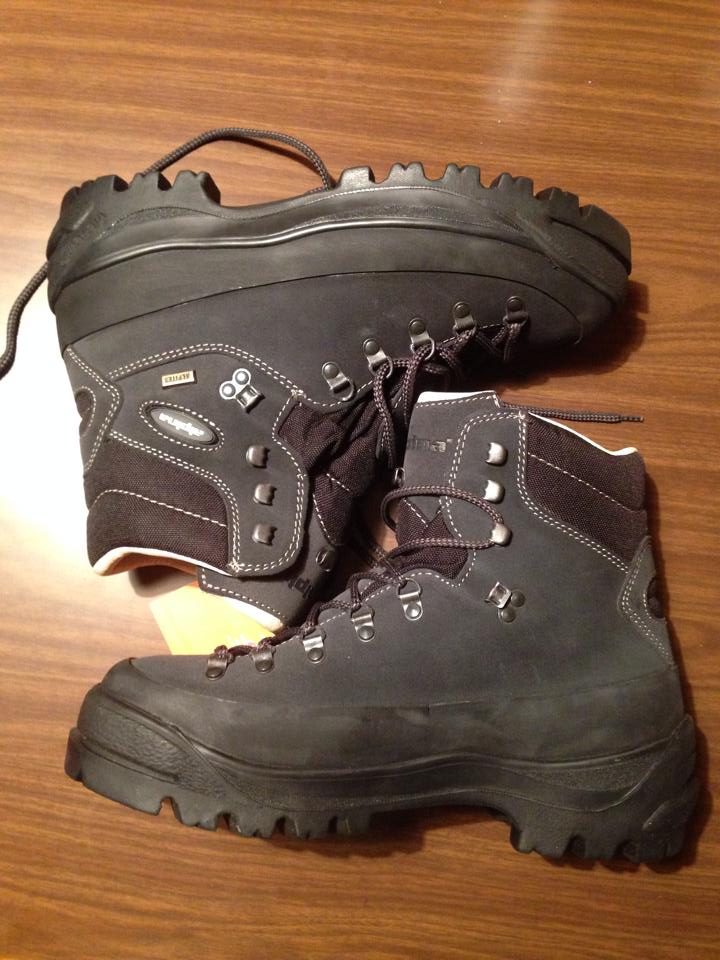 Code : 6704-2 
Model : Anapurna 
Colour : Blue 
Upper : Perwanger leather, 3.0 mm 
Lining : Alpatex 
Sole : Vibram 
Rand : Rubber 
Shank : Full length 
Weight/piece : 982g
The respected Vibram sole brand guarantees a steady step on all types of surfaces. Its firmness, supplemented by the appropriate back and front pieces, makes the sole suitable for use with automatic crampons.
Alpitex – The Alpitex membrane has been developed by Alpina engineers on the basis of long experience and constant user feedback. The membrane is water-resistant and allows for good boot ventilation as well as comfort for the foot.
UPDATE about the boots!
Don't you dare wearing them on a trail that is covered with even a tiny layer of ice! 
We went trekking the High Tatras this February and of course I packed my Alpinas. I ended up walking like a retarded turtle on the trail, trying not to slip and fall, and I still did, and my wife wearing her 30$ "no brand" boots, bought from Kathmandu, was running in front of me. 
The rubber of the boots is very hard and makes it almost impossible for walking on ice. Anyway, my feet were still dry and warm and I will still use them on a "no ice" terrain.
Airwalk – Winter pants

4 Pairs of woolen socks and 4 liner

2 pairs of Polarized sunglasses

Gloves
Winter Hats and Caps

Shirts:

Quick drying long sleeved base layer shirts
Trekking shirts short sleeve
Thermal underwear 
Sweaters – one lightweight, one heavier
Winter jacket
Nike Air Max trainers
Flip Flops 
2. 
LowePro 250 Fastpack 

– Laptop & Camera combo

– Check out my travel photography equipment here
3. Extras: 
Battery lamp
Book
Lonely Planet travel guide
Journal 
Knife
Termos
Sacks 
Personal medical kit (The primary medical kit is provided by the trekking agency)
Sunscreen
4. Toiletries
Shampoo
Soap
Teeth brush and paste
Towel
5. Provided by the agency:
Please correct me if something is not needed from the list and recommend something that i have forgot to add but i would need. Thanks