20+ Makeup Artist Review Examples
The key for a happy bride, good photos and sparkling events is a good makeup artist. Use one of these Makeup Artist review examples as inspiration to craft your own feedback for the artist that made you look special.
Legend for Makeup Artists review examples
Makeup artist name – (MA)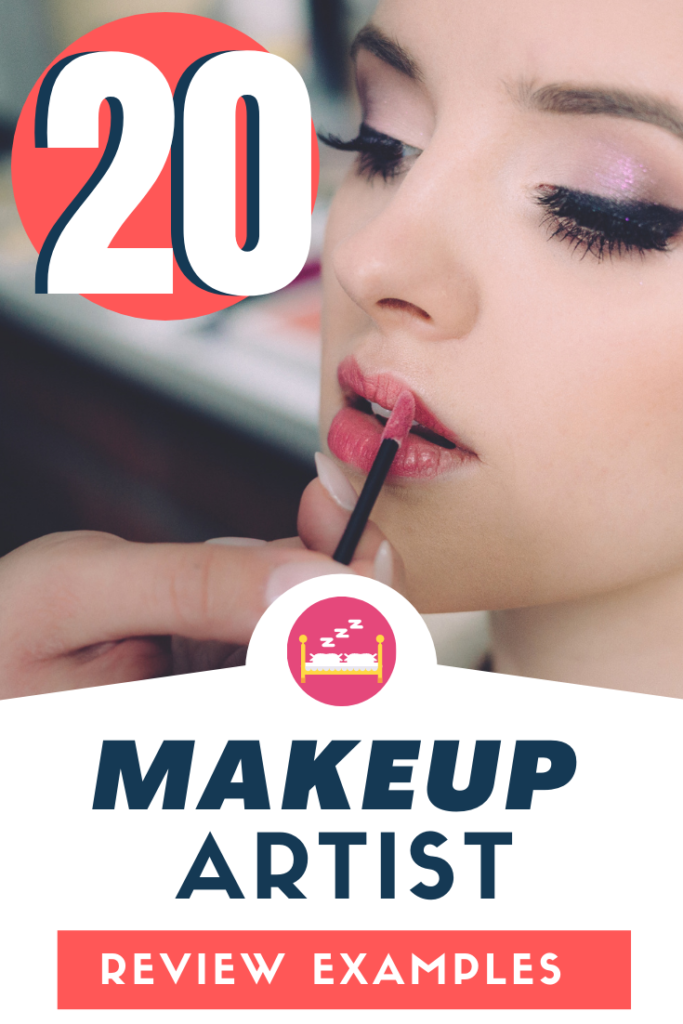 Makeup Artist Review Examples
01. (MA) did my make up for my wedding day and she did a phenomenal job. I absolutely loved her work! She made me look stunning for my wedding day and the look was natural like I wanted. She was professional and kind and even kept me calm the morning of the wedding! Anyone that hires her is in good hands! 💕
02. (MA) is amazing!!! I hands down think she is one of the best makeup artist I have seen. She is extremely professional and knowledgeable. Made my makeup and skin look flawless, received so many compliments!!! Can't imagine going to any other makeup artist other than her!
03. Excellent experience! Even with my poor planning, when I called the day before my event, (MA) was more than happy to accommodate me into her busy schedule. She knew exactly the look I was aiming for and that's what I got. I will definitely go back again, my daughter will be going to her from now on and I will recommend her to all my friends.
04. Excellent! Easy to communicate with and very responsive. She was prompt and professional, but most importantly she is a a highly skilled makeup artist. Her work was truly flawless! Would recommend without hesitation!
05. (MA) is absolutely the BEST! She is more than accommodating with her busy schedule and goes above and beyond expectations! Her work is AMAZINGLY BEAUTIFUL and professional! She is an absolute joy to work with! She has an amazing spirit and positive energy she brings with her. Can't wait to work with her again!
06. I love (MA)! She is incredibly talented at what she does and if you are looking for someone that has the ability to make you feel like she has a magic wand she is your artist. She knows how to work with each person's unique features and when she is done you will feel ready to take on whatever adventure your going towards feeling and looking beautiful.
07. If you look at my current profile picture. You will see flawless makeup done by this amazing woman! My headshots for my business came out spectacular & my expectations were exceeded. I will never go to another makeup artist.
08. I hired (MA) to do my makeup for my wedding and I could not be happier!! (MA) is, by far, the best makeup artist I have ever encountered. She was super professional, fun and listened to everything I said as to what i wanted and didn't want. I looked stunning, and I am not one to say things like this. As an added bonus, if you ever get to go to her studio, she has two adorable bunnies!!
09. (MA) is truly amazing!! She is super sweet, funny and very talented. She did my makeup for my graduation and it came out way better than I could've ever imagined! Anytime I will need to get my makeup done in the future, I'm without a doubt going to her!💕
10. (MA) was awesome! She took her time and made sure everything was done to the finest detail for my hair & make up. Made me feel sooooo pretty for the event I was attending that evening. I would highly recommend her and would hire her again!
More Makeup Artist Review Examples on the next page…