How to Start a Small Restaurant | A Step-by-Step Guide
Starting a restaurant business is not as straightforward as it seems. You'll need to take into account a variety of things such as licenses and permits, expenses, and a whole lot more. If you need help on How to Start a Small Restaurant, here's your complete guide to getting started.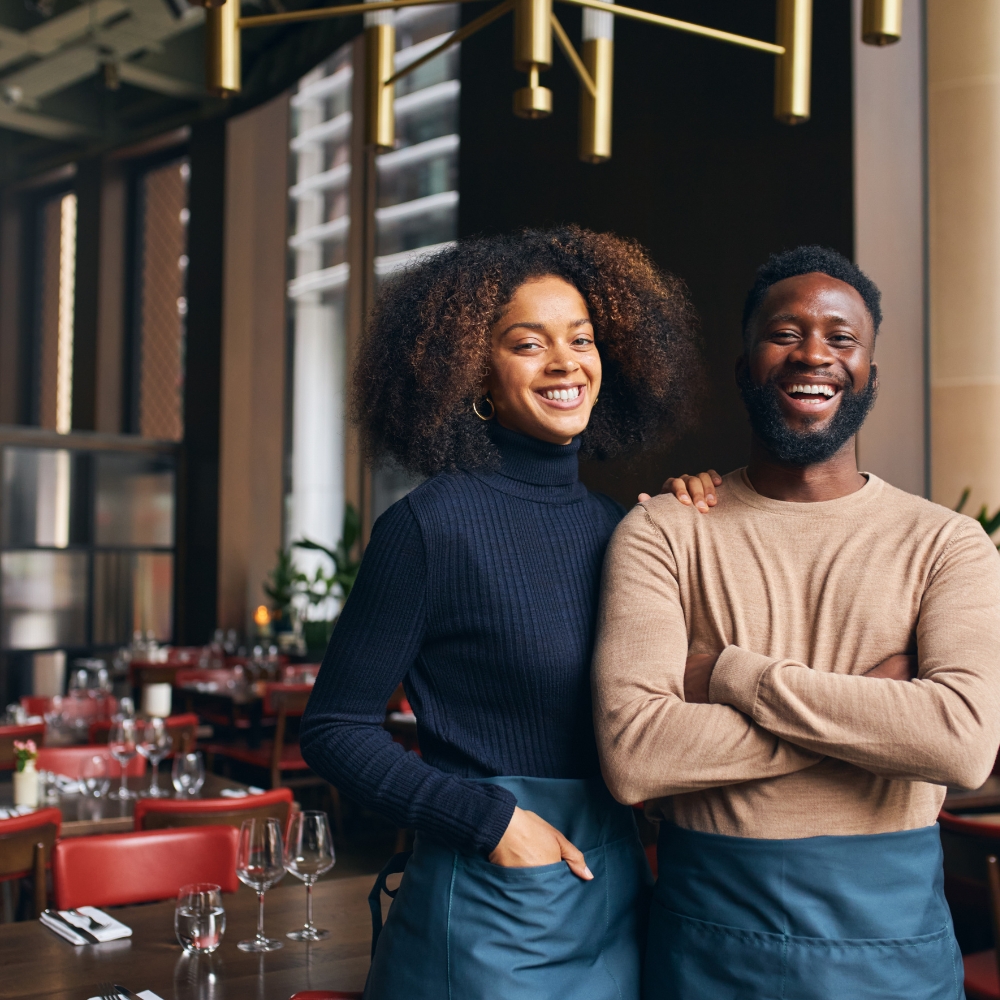 How to Start a Small Restaurant | A Step-by-Step Guide
Part 1: Pre-Planning
Before you can launch a restaurant business, you will need to dedicate some time to pre-planning. This involves conducting research, setting objectives and establishing feasibility targets amongst other activities.
1) Research the Industry
Before you dive into the world of restaurants, it's essential that you take some time to fully understand the restaurant industry. Researching the industry will help you to get a better understanding of the potential risks and opportunities available. It will also provide you with the knowledge of the metrics that you should be tracking such as labor and food costs, prime costs, and other related information.
2) Choose a Concept
Now it's time to choose the concept of your restaurant. When picking out a concept, it's important to consider what will be popular with your customers. For example, if your location is in a university town, you may choose to offer to serve fast food. But if you're in a suburban area, you might want to open a casual restaurant, or a fine dining option.
3) Create a Menu
Another important aspect of launching a restaurant is to create a menu that complements your restaurant concept. As a small business owner, you'll want to make sure that the menu caters to the unique and diverse tastes of the local community. Keep in mind that the menu should include items that require low costs to produce, so that you can keep costs down.
4) Research the Location
Location is one of the most important factors to consider when starting a restaurant. You should always ensure that the area you choose has sufficient foot traffic and potential customers so that your restaurant can thrive. Additionally, it's important to research the zoning laws, permits and regulations in the area before you decide on the location for your restaurant.
Part 2 How to Start a Small Restaurant: Business Planning
Once you've taken the time to fully research, you can begin to plan your restaurant. This includes activities such as creating financial models, drafting a business plan and applying for licenses and permits.
1) Create a Business Plan
Creating a business plan is a vital step in establishing a restaurant business. This document should provide a roadmap for the entire lifecycle of the restaurant. It should include sections on objectives, mission, markets and target clientele, competitive analysis, financial analysis, staffing and organizational structure, capital and funding expense forecast, risk management, and marketing strategy.
2) Write the Financial Model
Creating a financial model is essential to ensure that the restaurant is able to cover the cost of production and operation. This model should include costs such as rent, labor, taxes and other operational expenses. It should include a break-even analysis so that you can determine the minimum number of customers that you need in order to turn a profit.
3) Apply for Licenses and Permits
When running a restaurant, it is essential to obtain the necessary licenses and permits. Depending on the country or state you are operating in, licenses and permits may vary. Typically, you will need to acquire a business license, food establishment permit, health department permit, and a liquor license. These may vary depending on your local regulations.
Part 3: Funding
Once you've assembled your business plan and financial model, you can then begin to seek out funding. Depending on your circumstances, you may be eligible for a loan or a grant from a government agency. You may also be able to secure funding through banks, angel investors or venture capitalists. It's important to thoroughly review all of the available options to ascertain the best source of funding for your restaurant.
1) Consider a Small Business Loan
Many small business owners opt to secure a small business loan to fund their restaurant. It's a great source of funding as it provides you with the money that you need to launch your restaurant and allows you to pay back the loan over time. When applying for a small business loan, make sure that you have all of your documents in order, and can provide proof of your creditworthiness.
2) Seek Out Angel Investors
Angels are investors looking to provide capital to small businesses. They are flexible and are willing to take on riskier investments, making it a great choice for new businesses. Recent developments in technology make it easier to connect with angel investors. You can browse various platforms to find the investor that best fits your business.
3) Utilize Venture Capitalists
Venture capital firms are a great source of funding for established businesses. They tend to invest for a much higher return than traditional banks or angel investors. These firms provide not only capital, but also guidance and mentoring. Though it is a more difficult process to secure venture capital, it can be beneficial if you have experience in running a business.
Part 4 How to Start a Small Restaurant: Hiring and Staffing
Once you've secured the necessary funding for your restaurant, it's time to start thinking about hiring and staffing. An efficient and well-run restaurant requires well-trained and experienced employees.
1) Training
Once you've hired the right staff, it's important to provide them with the necessary training. Not only will this ensure that they are able to do the job effectively, but it's also important to protect your business when it comes to health and safety. Make sure to provide proper training on customer service, food safety, and serving procedures.
2) Staffing
Your staffing needs will depend on the size and type of restaurant you're running. As a small restaurant, you'll likely need a small team of employees. The following is a general guide of the types of roles you will need to fill in order to run a successful restaurant:
a) Cooks – Cooks are responsible for the preparation and cooking of the food.
b) Waitstaff – Waitstaff serve the food and drinks to customers.
c) Cleaners – Cleaners are responsible for cleaning the restaurant and ensuring it's spotless.
d) Dispatcher – The dispatcher is responsible for taking complaints and efficiently resolving them. These roles may vary depending on the size and type of restaurant, but these are the most common roles.
3) Payroll
It's important to understand the payroll process and regulations in your city. This includes understanding minimum wage laws and payroll taxes, setting up a payroll system, and developing procedures for payment of benefits. As a small business, you may need to check with your local government to ensure you are following the correct regulations.
Part 5: Opening Day
After you've planned, funded, and staffed your restaurant, you're ready to open your door and welcome customers.
1) Grand Opening
A grand opening is a great way to get people excited about your restaurant and to increase foot traffic. Typically, this involves discounts and unique offerings, as well as branding activities such as giveaways. You should also reach out to local media outlets to promote the grand opening.
2) Marketing Strategies
In order to bring in customers, you should develop a comprehensive marketing strategy. This involves activities such as creating a website, participating in local events, and utilizing social media to promote your restaurant. Additionally, you should consider networking with other restaurateurs and local businesses in order to increase awareness.
3) Quality Control
Quality control is essential to ensuring that your restaurant provides excellent customer service and meets all health and safety regulations. This involves regularly tracking customer feedback, inspecting and improving staff performance, and paying attention to the quality of ingredients. It's the best way to ensure that your customers will have a positive experience and that the restaurant runs efficiently.
Conclusion
Opening a small restaurant requires a lot of work and dedication. Ultimately, the success of your restaurant will depend on your ability to make the right decisions throughout the process. By following the steps outlined in this article, you will be to learn How to Start a Small Restaurant and make sure that it is set up for success.