TOP 5 Best Couches for Airbnb for 2023
When you are equipping an apartment for Airbnb rental, should pay attention on the seating area in the living room. From comfort to style, the first impression is very important when hosting the guests. From the other side you should think about the material from which is made of for easy cleaning. So, depending on what your style and budget are, we made e list of the best couches for airbnb based on their reviews and sorted by 4 categories: style, budget, coziness and practicality. 
BEST COUCHES FOR AIRBNB
Our top choice for apartment sofa is the Novogratz Palm Springs Convertible Sofa Sleeper. First, it's excellent choice because is multifunctional. It can be a seating couch and reversable into sleeping sofa. Another good thing is that fits small places. The style is something between modern and mid-century. Could perfectly fits in a small cozy apartment. You can choose between different colors.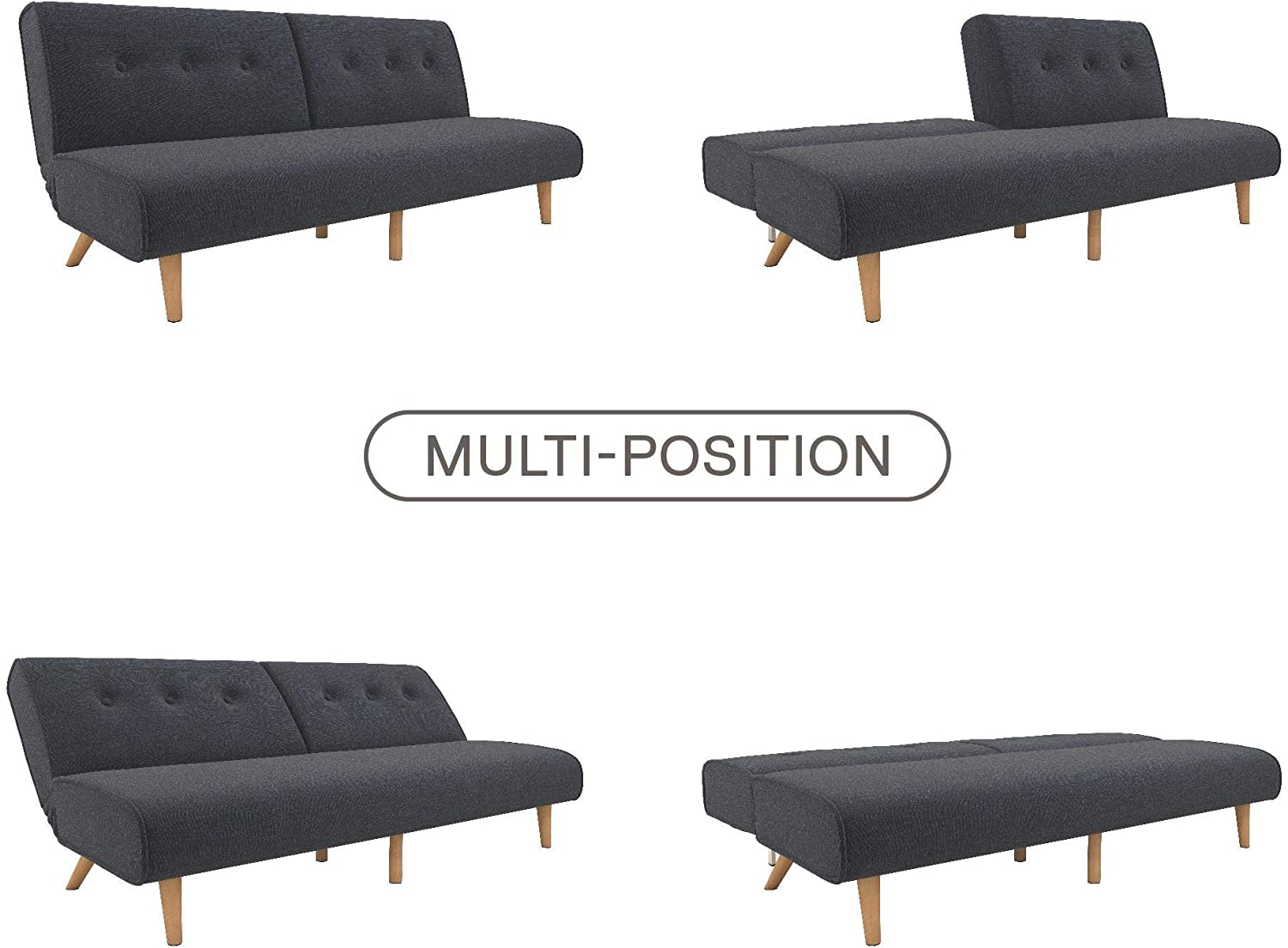 Buy it from Amazon
Another good multifunctional choice is the Rivet Sofa. Here we have a couch that is softer than Novogratz because of the cushions. Originally it is angularly placed but the smart thing is that the chaise is independent part and could be removed and be used separately. We love the color because it's bright and neutral, but you can find different various palette of colors for the same model.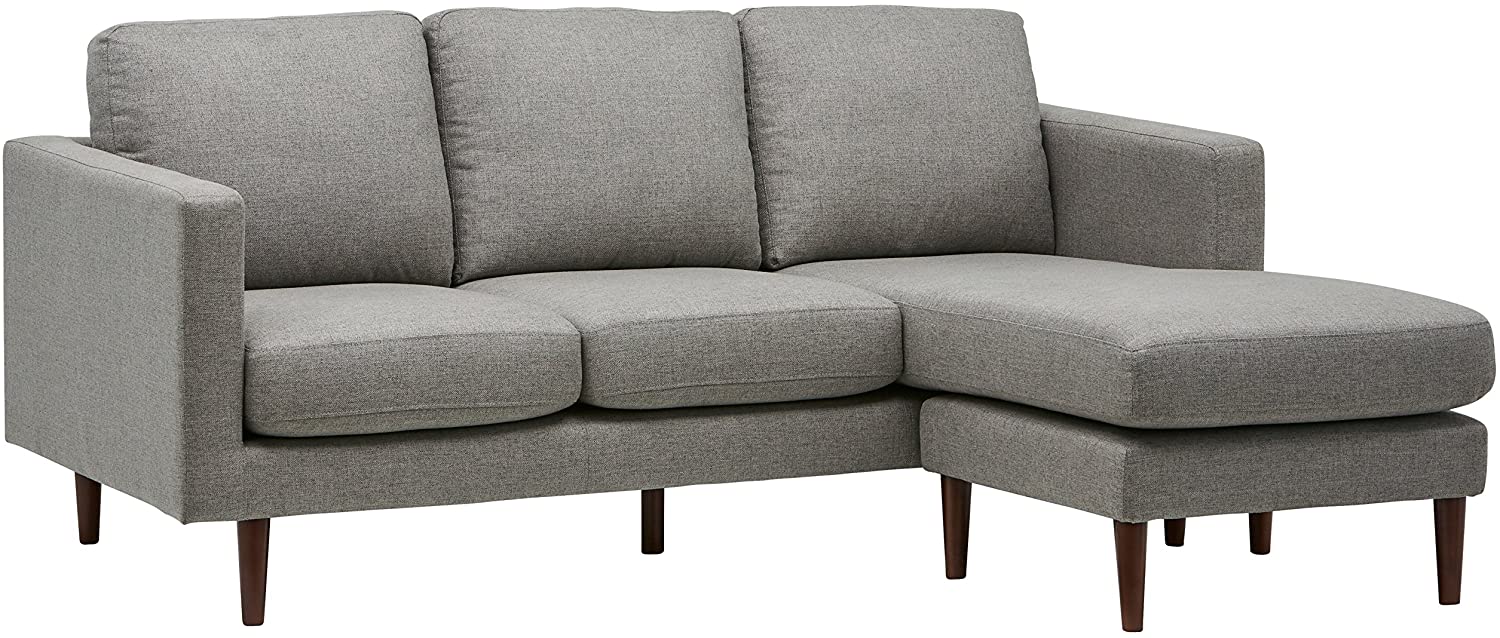 Buy it from Amazon
If you are looking for more stylish and unique sofa for the living room, than Serta Rane is a good choice. Especially the white color gives brightness and a dose of elegance. It's also very practical because of the option to transform it in a sleeping sofa which has Serta's Finger Guard protection to avoid injury. It's important to mention that it is from vegan leather and it's easy cleaning (use only dry cloth, soap and water)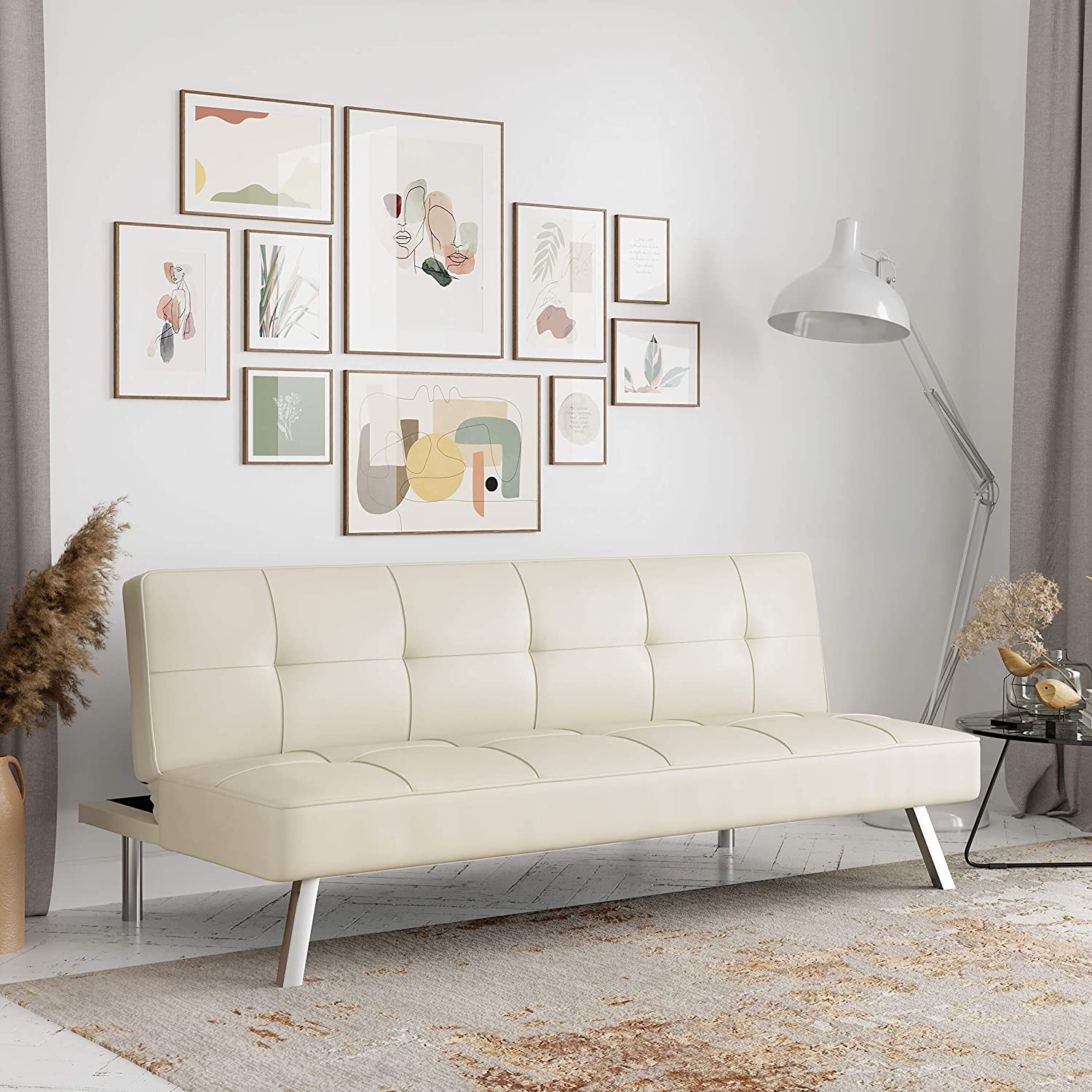 Buy it from Amazon
We chose this one because of the bright and strong color. It gives a good energy and vibes to the space. In combination with wood, or black and white color you will maybe have the coolest apartment in the city. Maybe it does not have a possibility to convert in a sleeping sofa but if you have enough space, you can come up with something to fit more people for sleeping. It's also easy for maintain with a soft dry cloth.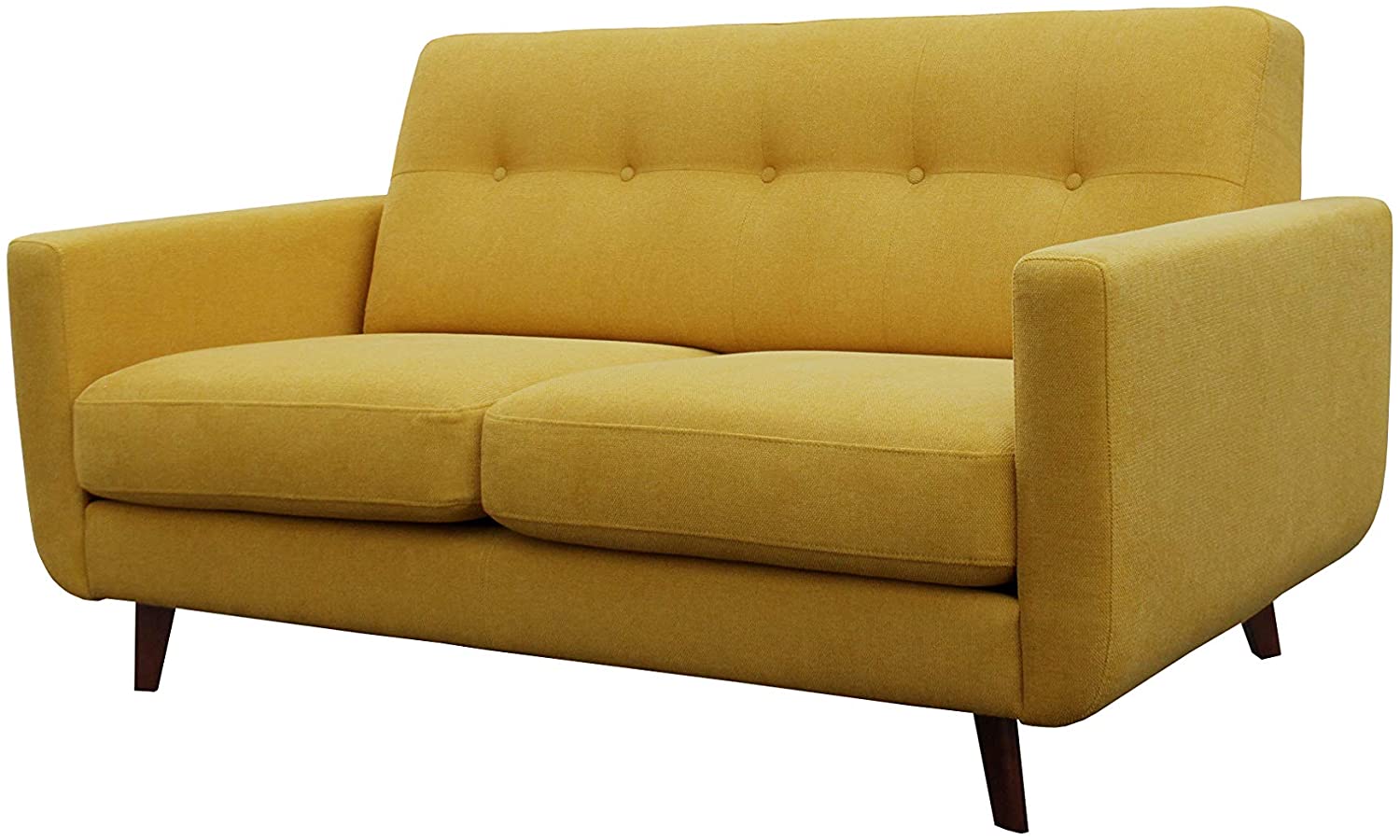 Buy it from Amazon
Last, but not least! This cute pink color Zinus Ricardo tiny sofa is very practical, easy to set up and is space safer. The other colors are cheaper compared to this pinky, but in combo with royal blue or grey you can make up the apartment super trendy. Choosing the more neutral colors are great choice for equipping on budget. The seating cushions are two sided and easy for cleaning as well, with dry cloth and water only.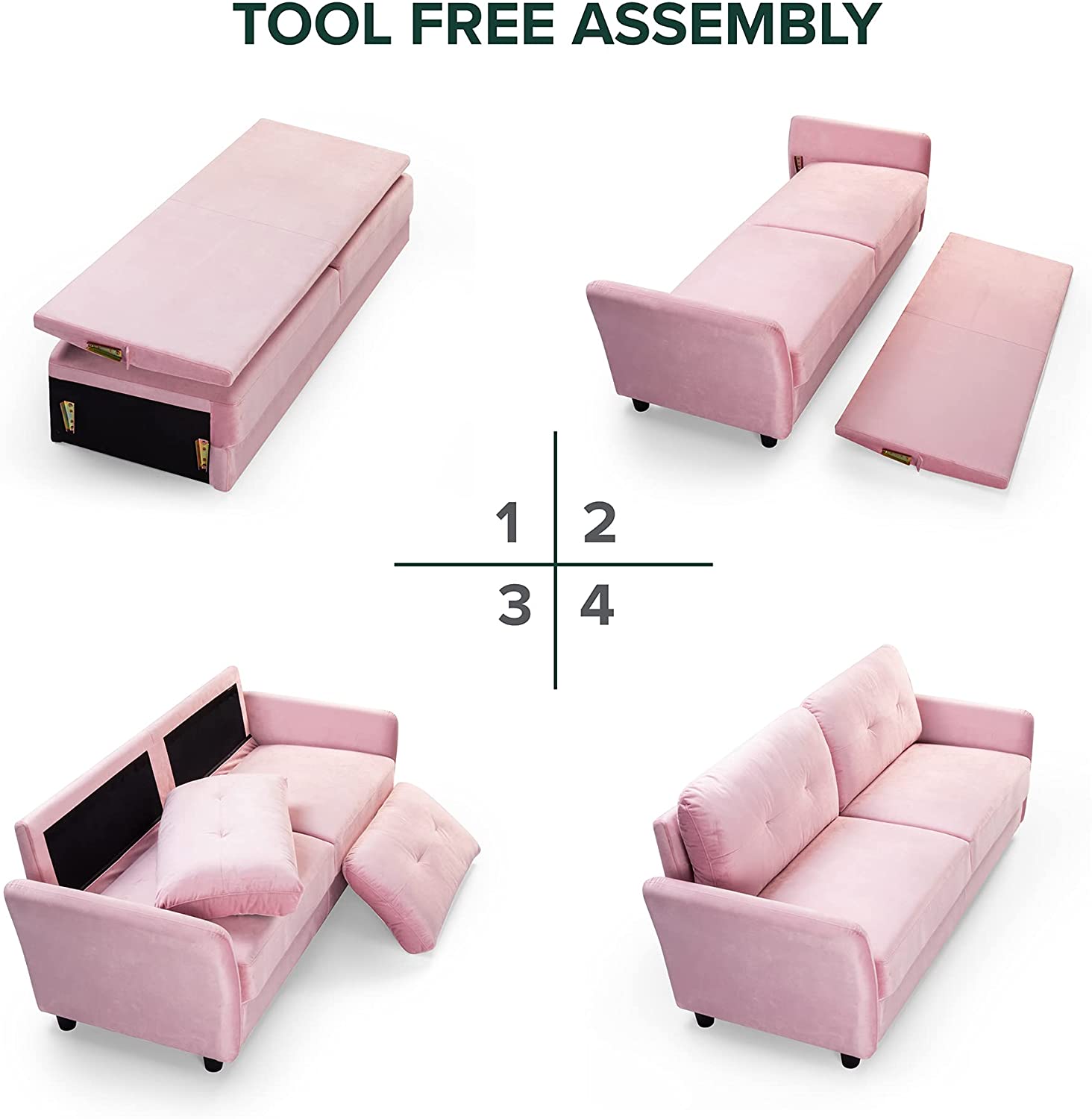 Buy it from Amazon 
As an Amazon associates, we might earn commission from purchases of recommended products.