Best Air Mattress for Airbnb for 2023
From our own experience while traveling abroad we know how important is to finally lay down on a comfortable mattress after a long and exhausting travel. Believe us, the guests will remember you (beside the hospitality and services you are offering) for the comfy sleeping place in the apartment if you decide to purchase one of the Best Air Mattress for Airbnb bellow.
The good thing in investing in air mattress is that you are saving money from not buying bed + mattress and on the other side you are offering a perfect comfort. We decided to buy for our Airbnb apartments some air mattresses, and we want to share with you the best choices we've made.
BEST AIR MATTRESS FOR AIRBNB
This is a 16-inch queen size air mattress which is designed with puncture-resistant PVC. The mattress has built in pump that inflates in under 2 minutes. You can find different sizes from the same product, depending on your needs (queen, twin and kids' mattress) and a few high dimensions (9, 13, 16 or 18 inches). The material is sturdy and soft. You can pump in with air as much as you want, and you won't sink in.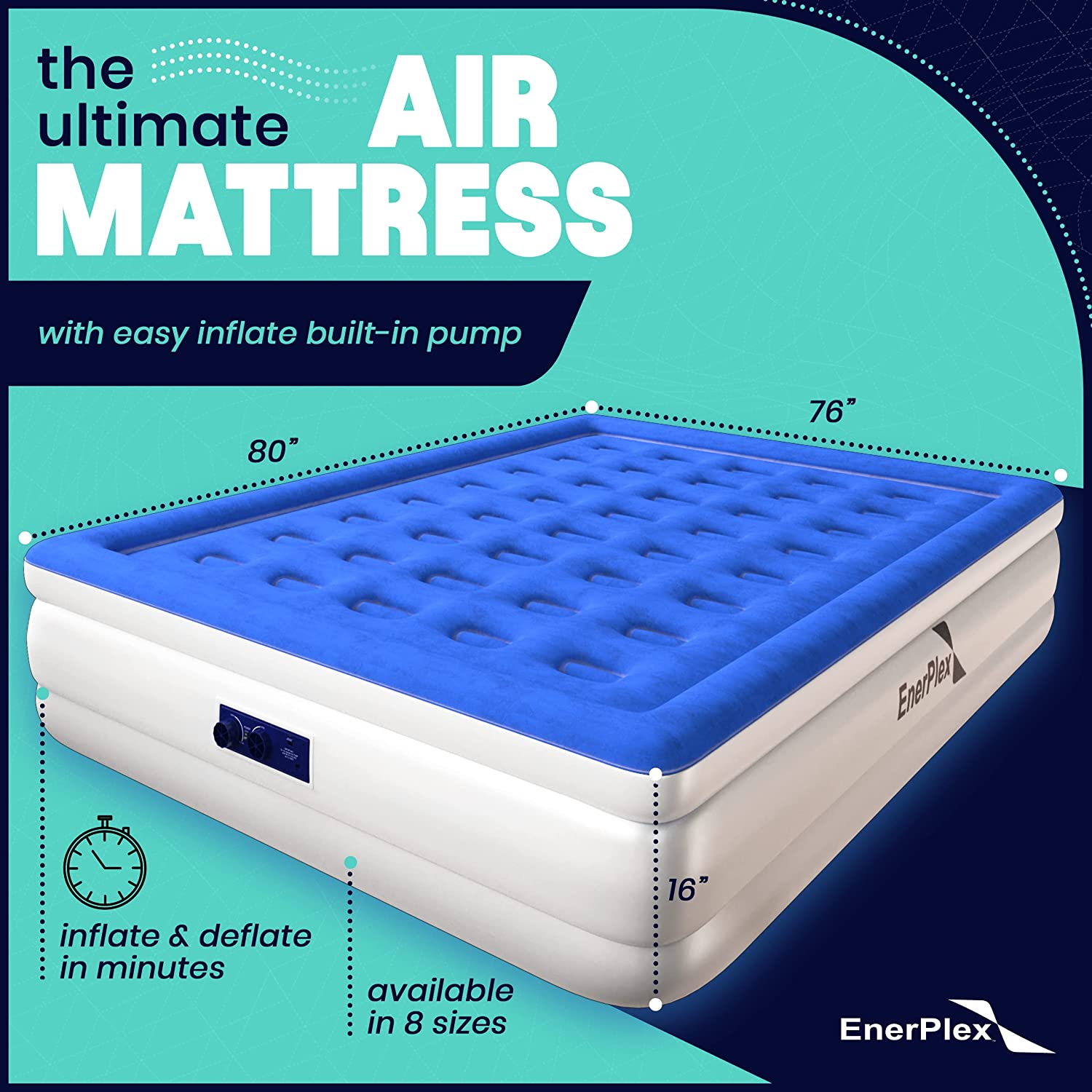 Buy it from Amazon
King Koil are extra firm and waterproof fully flocked (both top and sides) mattresses which are fast pumping and easy to use. If the aesthetics are important to you, beside the comfort, then you can search for two color options: black and cream.  It's worth mentioning the air-filled coils inside the mattress that contribute in supporting the body and spine.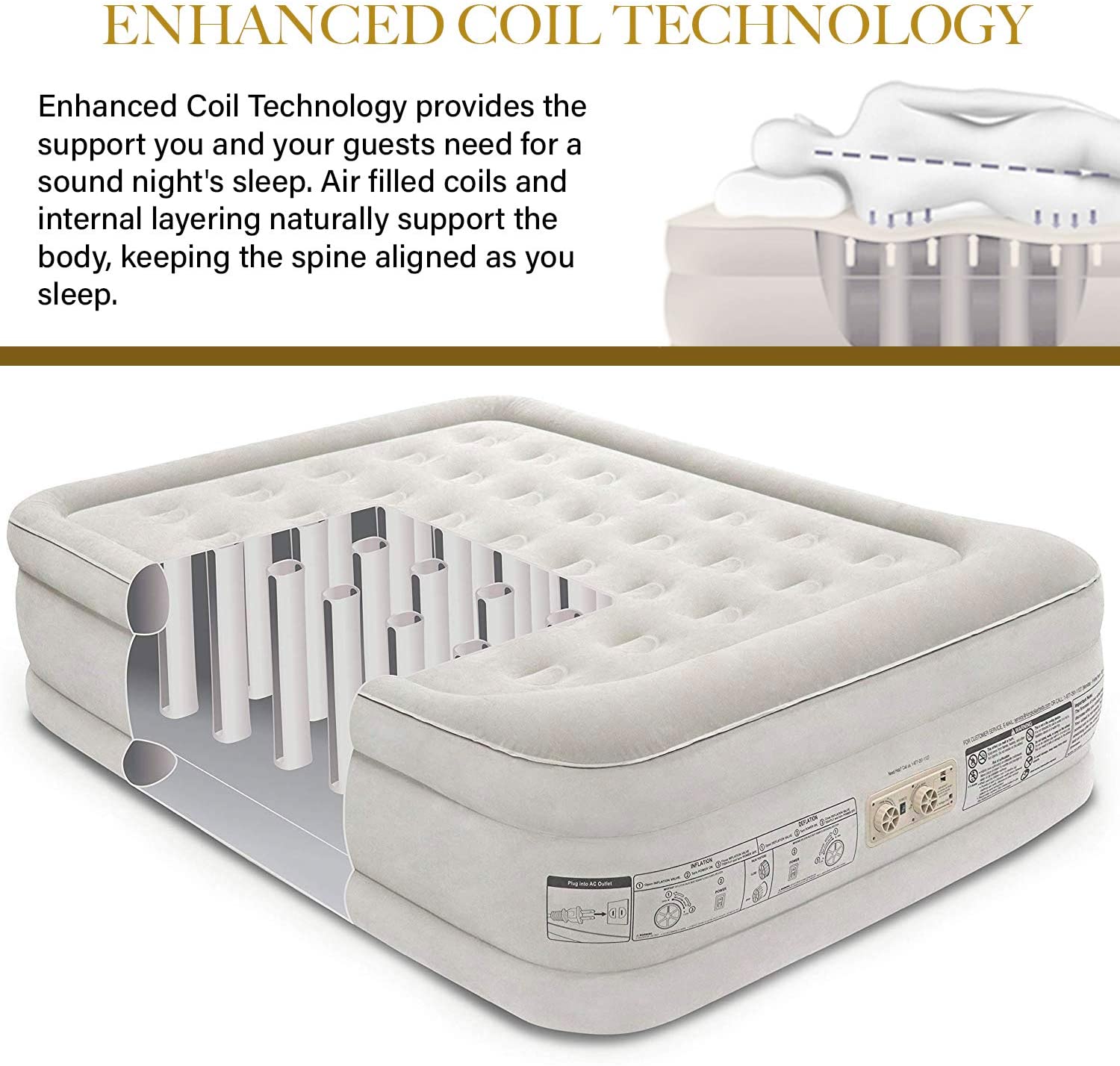 Buy it from Amazon 
Intex are offering various series of air mattresses but we chose to share with you the 22-inch Dura-Beam Deluxe airbed because of its high which associate with a real bed. Its soft surface makes you fall in love with it immediately.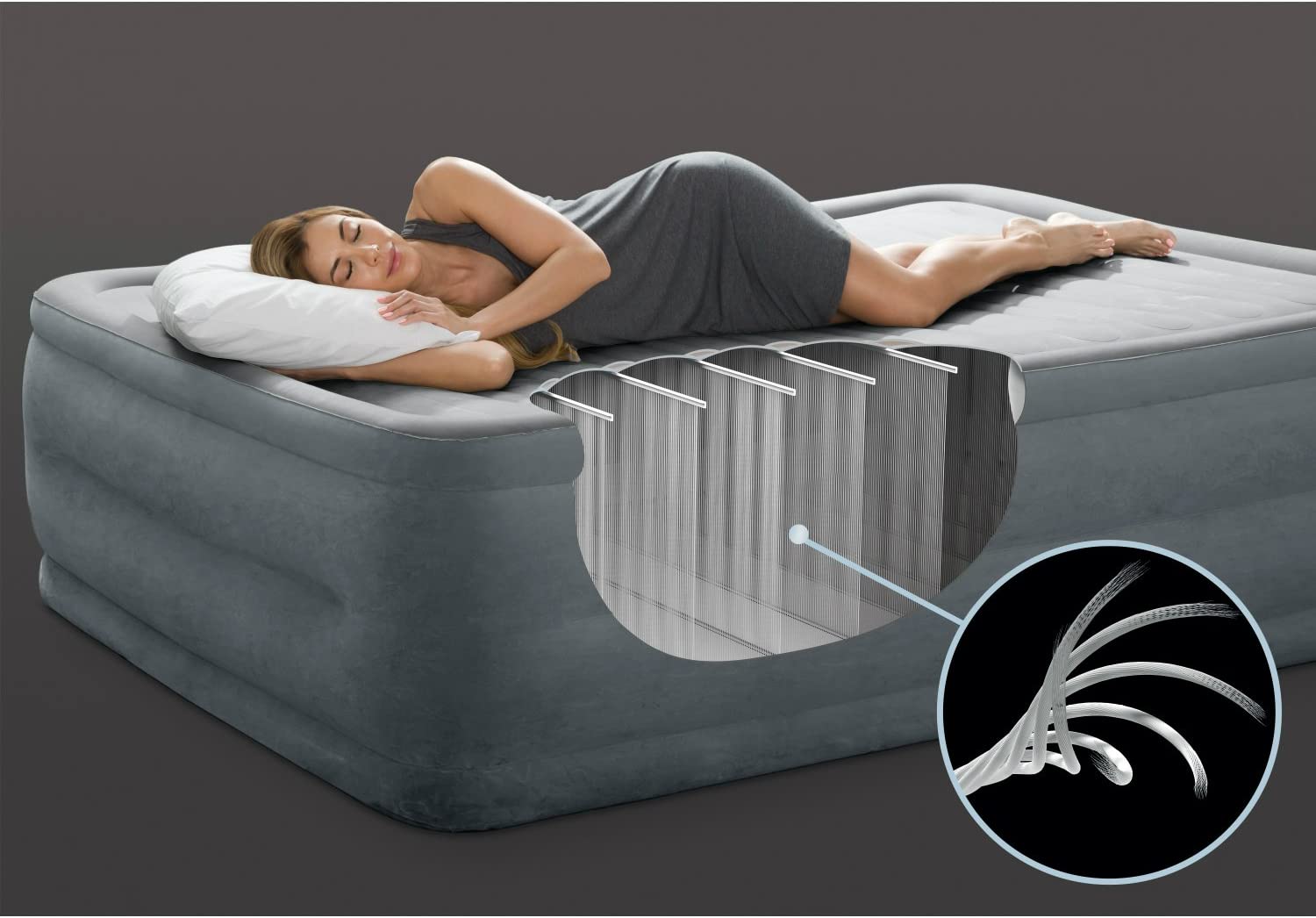 Useful review: 5.0 out of 5 stars A fantastic purchase
I'm a pretty big guy. I'm 6'6″, go between 240-250 pounds, and I am a very active sleeper for multiple reasons. Over the past several years, I largely had to sleep in beds that were either too small or uncomfortable for me. I'm also very active when awake, and I have some aches and pains related to wear and tear on my body. I was taking a gamble by purchasing an inflatable bed, and largely only took it because of a review I read from someone else.

I don't regret the purchase. While I did put a very thin memory foam pad on it (out of habit) the bed has been great. I sleep on the thing EVERY night. I don't use this mattress for when I have company, nor when I'm travelling. This is my actual bed. I may have to air it up a little bit once or twice a week, tops. I'm able to roll around on it and stretch on it while being extremely comfortable. I don't want to get off it when my alarm goes off in the morning. I know using an air mattress for every night use isn't conventional but considering the price (and the ease of which I will be able to move it when I do have to move) is extremely ideal.
Buy it from Amazon 
Sound Asleep are also well known by their quality products. This air mattress is made by eco-friendly PVC and extra thick flocked top. It is filled with 40 internal air coils, so it lasts pumped for days. As the previous mentioned products, also this one can be found in different dimensions (weight and high). SoundAsleep air mattresses probably have the most, and high reviews as well, so you won't regret trying it for adding an extra sleeping space for your rental apartment.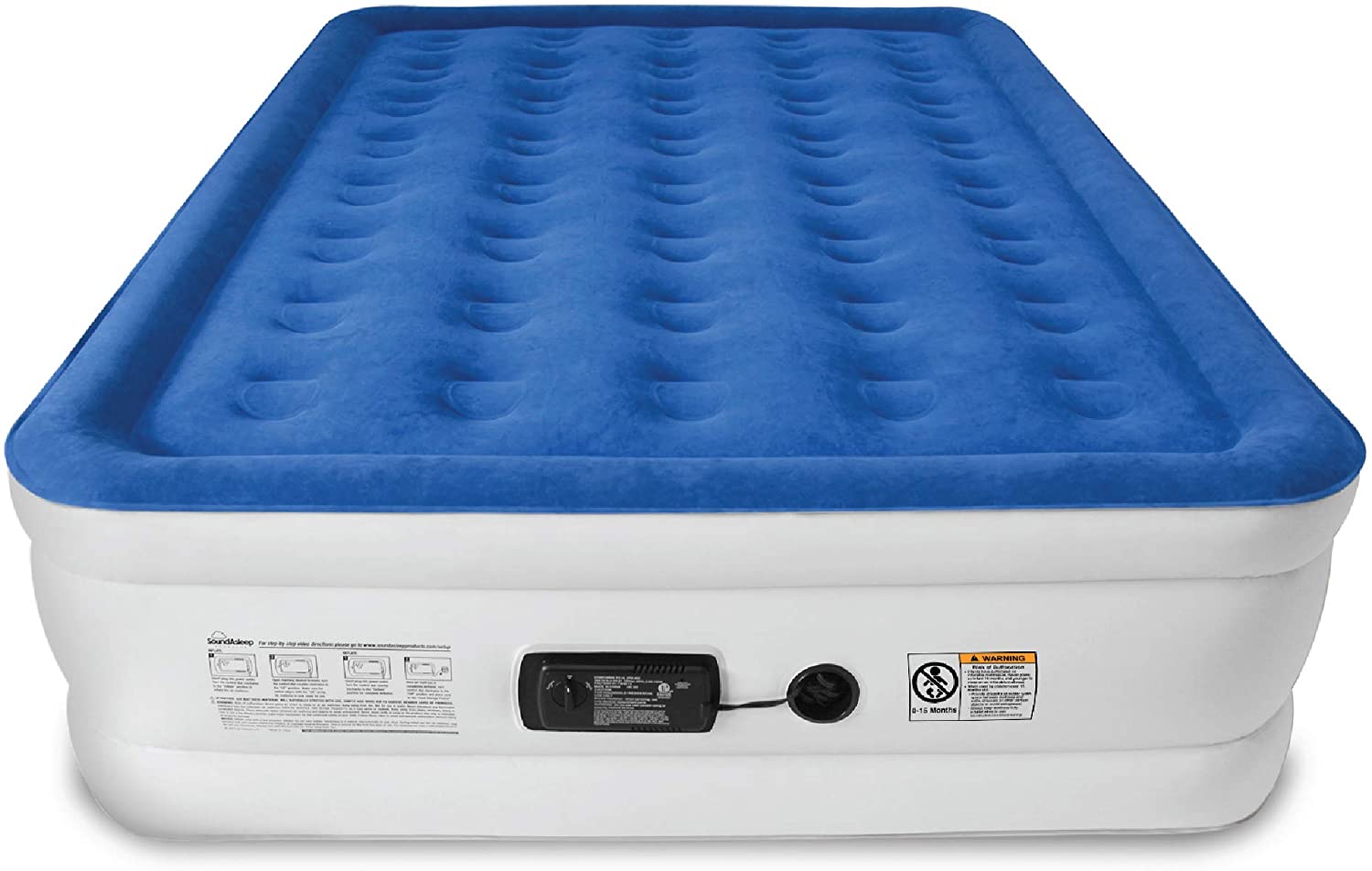 Buy it from Amazon 
As an Amazon associates, we might earn commission from purchases of recommended products.