20+ Airbnb Signs for Guests (Stickers, Posters & Cards)
Hello to all the Superhosts that landed on this page in dire need for quality Airbnb Signs and Airbnb Stickers for guests. The ones that you will find bellow are the same ones that we use in our Vacation Rental in Skopje.
For the Airbnb stickers with logotypes we recommend the Matte finish in medium size. They are good quality and easy to remove.
The Airbnb house rules we always go with extra large size and matte finish. Also, with the posters you can't go wrong.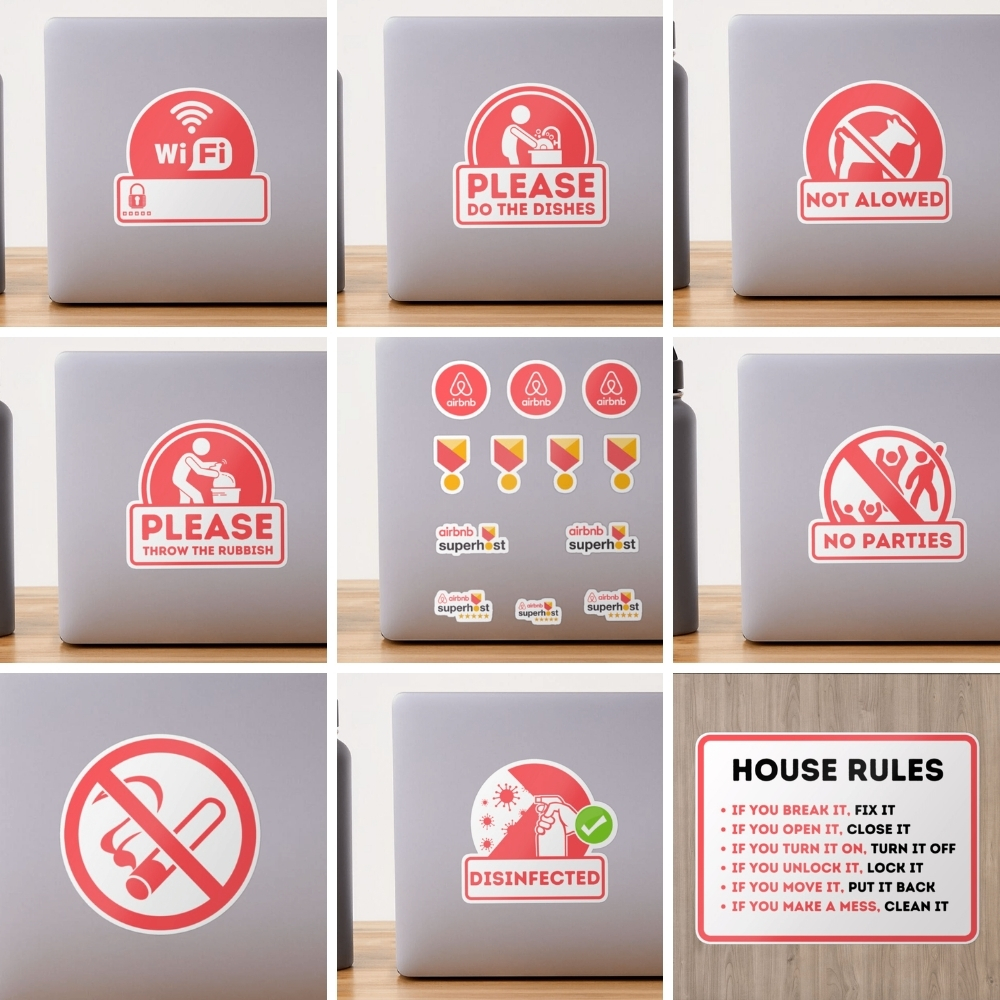 Airbnb Signs for guests
If you get 10+ Stickers the price is 1.08 Euro per sticker!
Recycle sign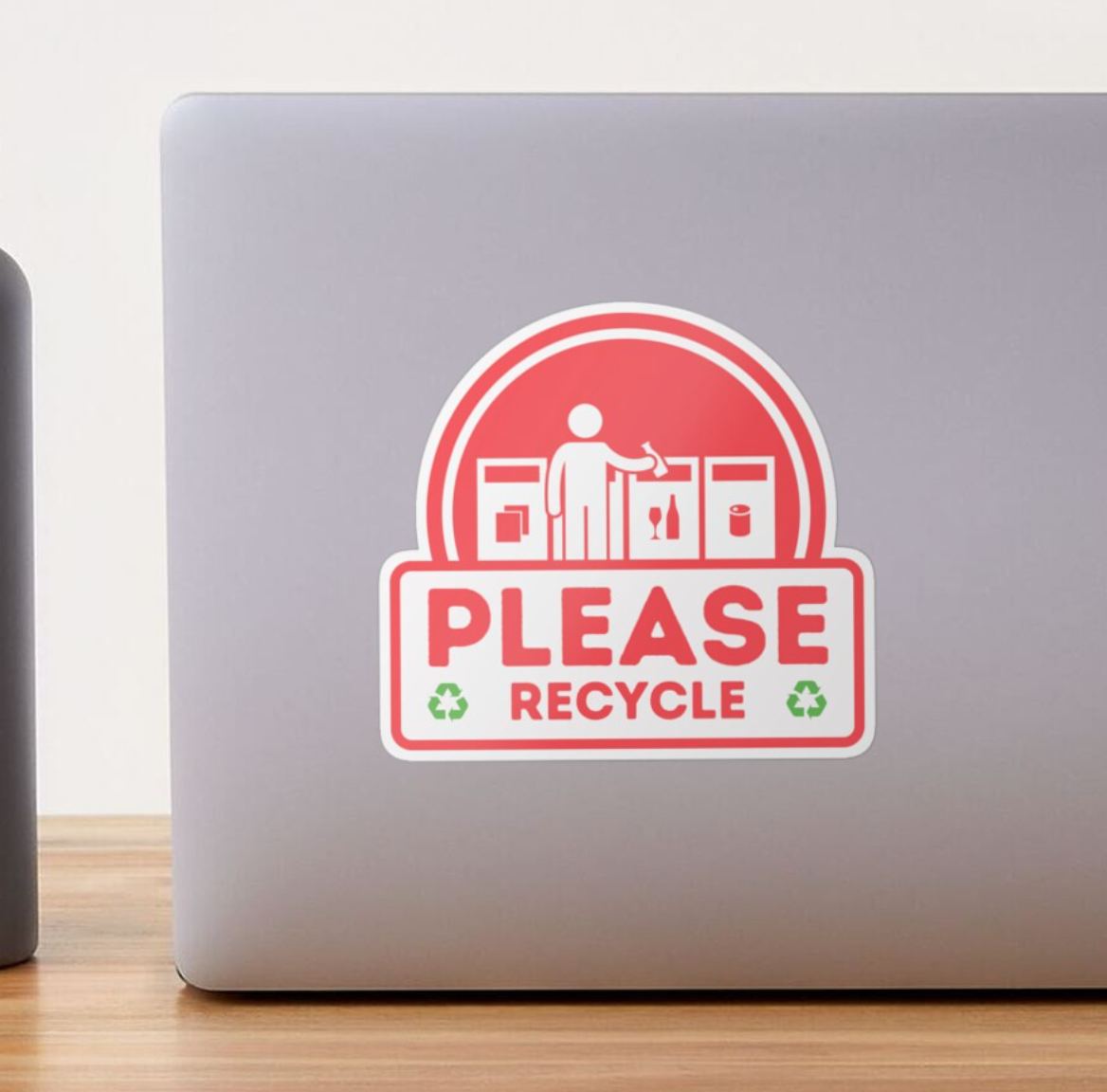 Check out sizes and prices on RedBubble
WiFi Password Sticker
This Airbnb Sticker we have purchased over 10 times so far 😊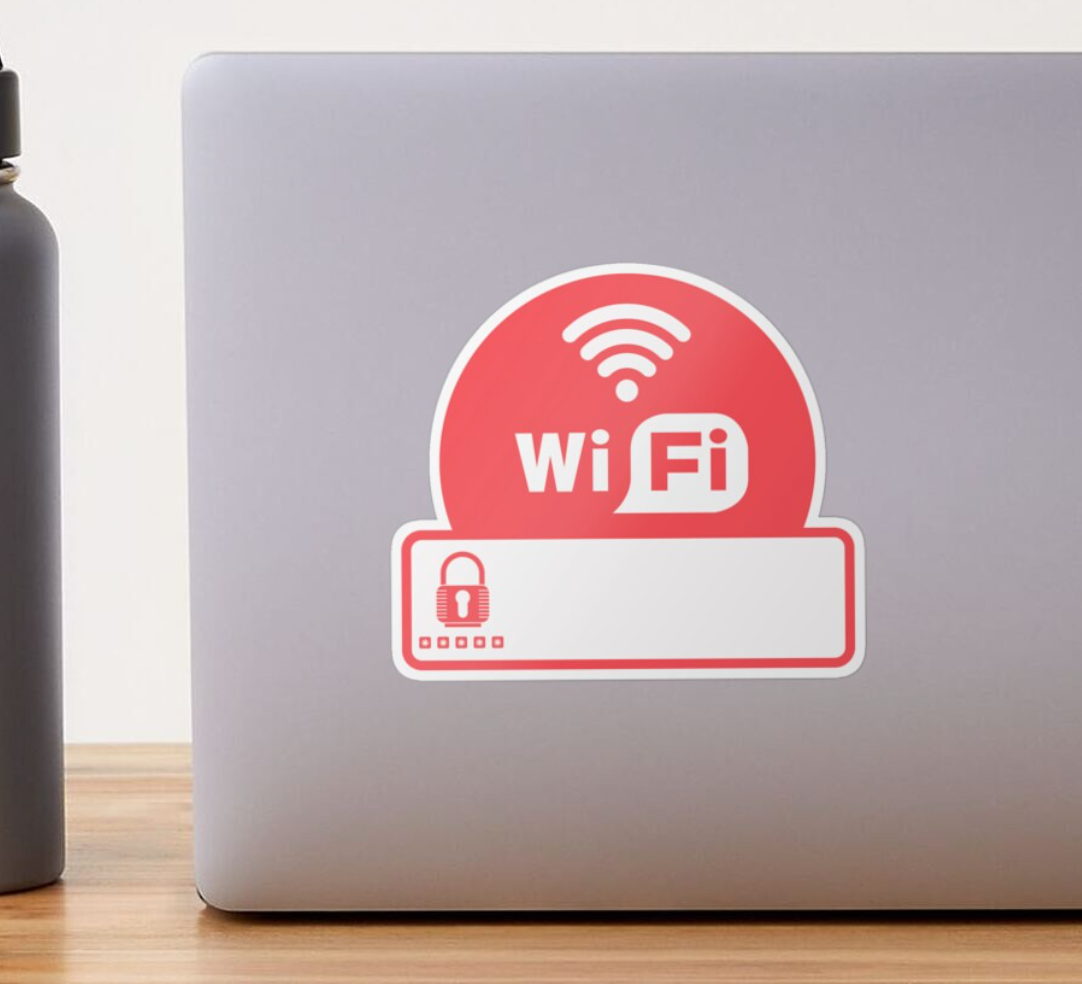 Buy it from RedBubble
Do the Dishes sign
Maybe you should get few samples of this Airbnb sign, because it can often get wet if there are some careless guests. After it gets wet few times, you will need to remove it.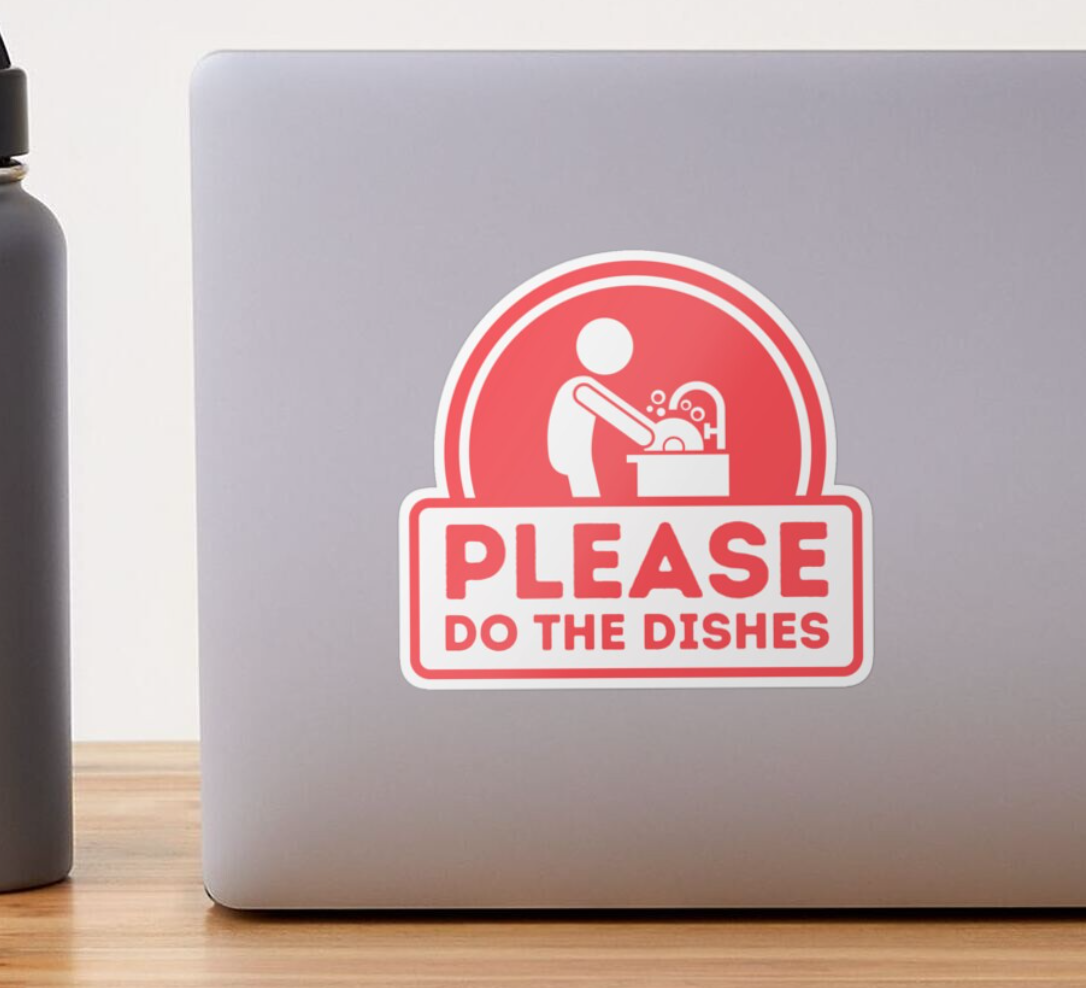 Buy it from RedBubble
Airbnb House Rules sign
Maybe if you want some extra rule to be added on this sign, you can contact the designer.
NO SMOKING Sign
Maybe the most needed of all the Airbnb Signs and Airbnb Stickers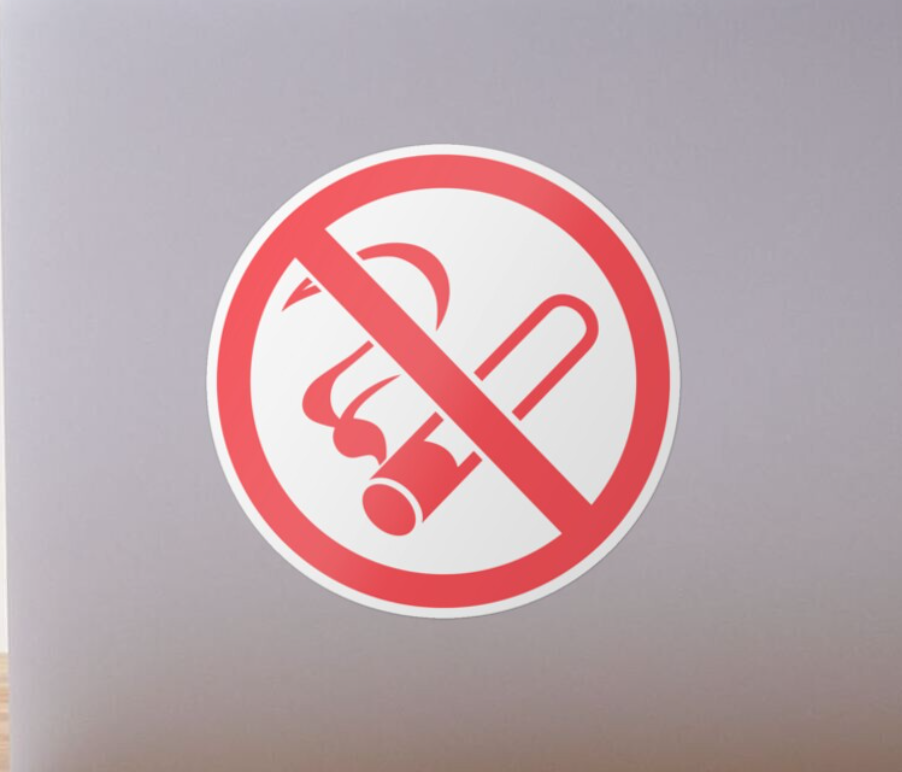 Get it from RedBubble
NO PETS sign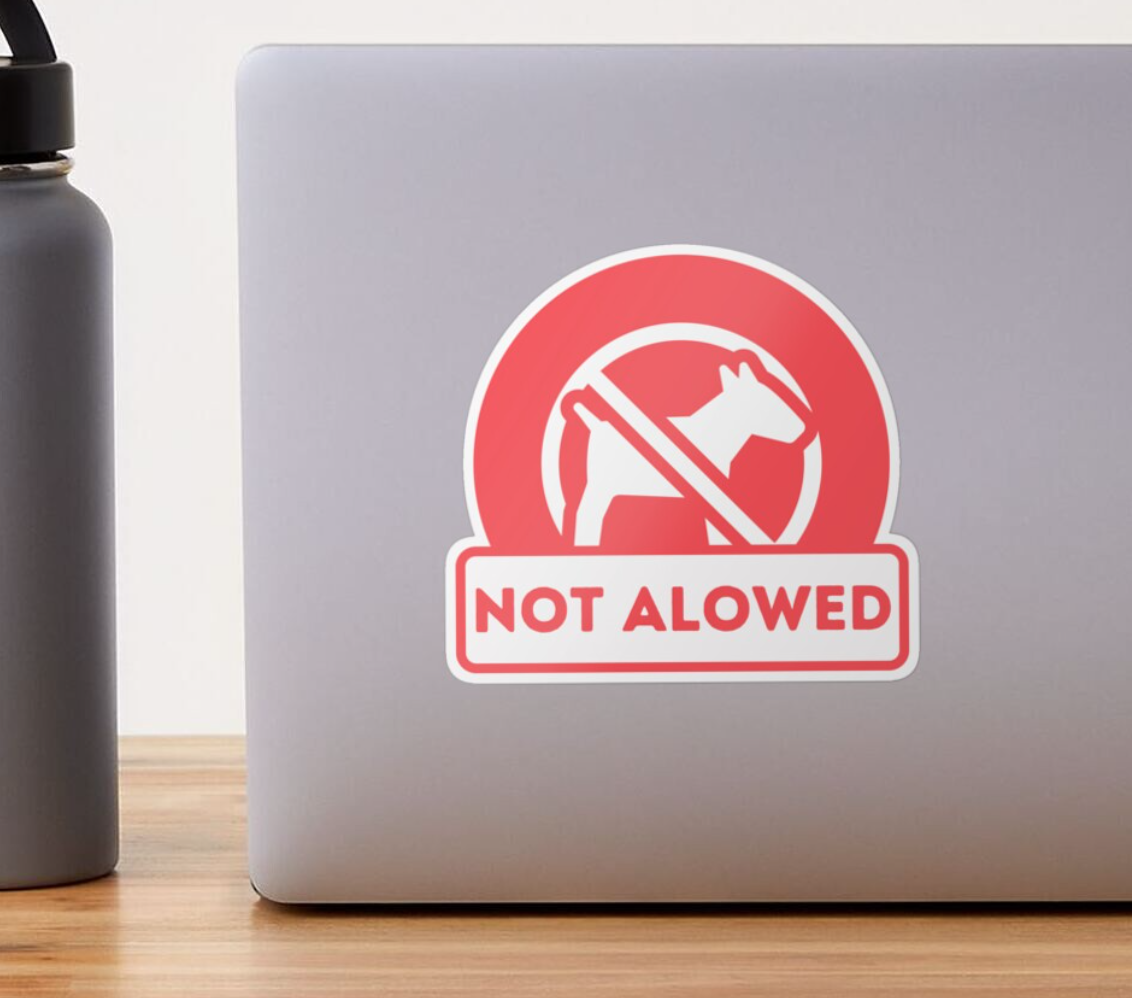 Buy it from RedBubble
NO Parties Sign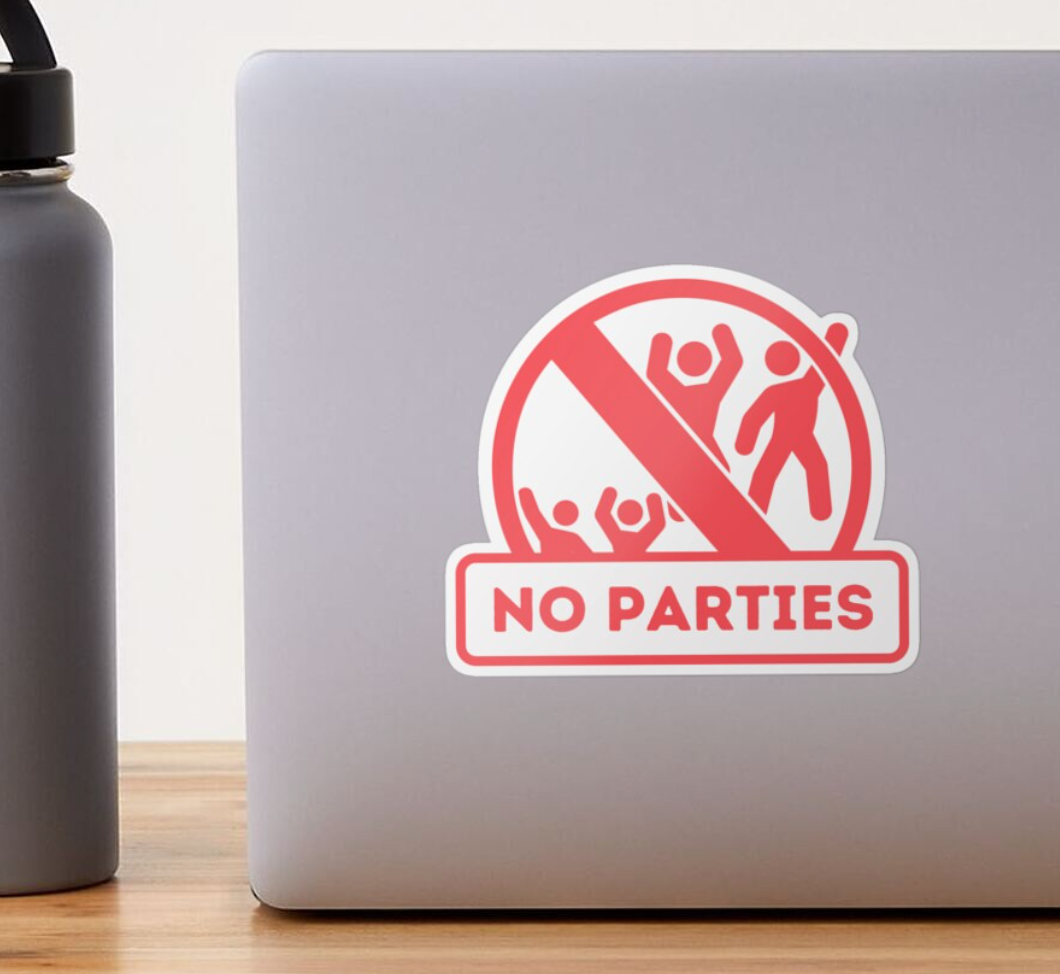 Get this Airbnb Sticker from RedBubble
Please do not flush sign we have as free printable
Please throw the rubbish sign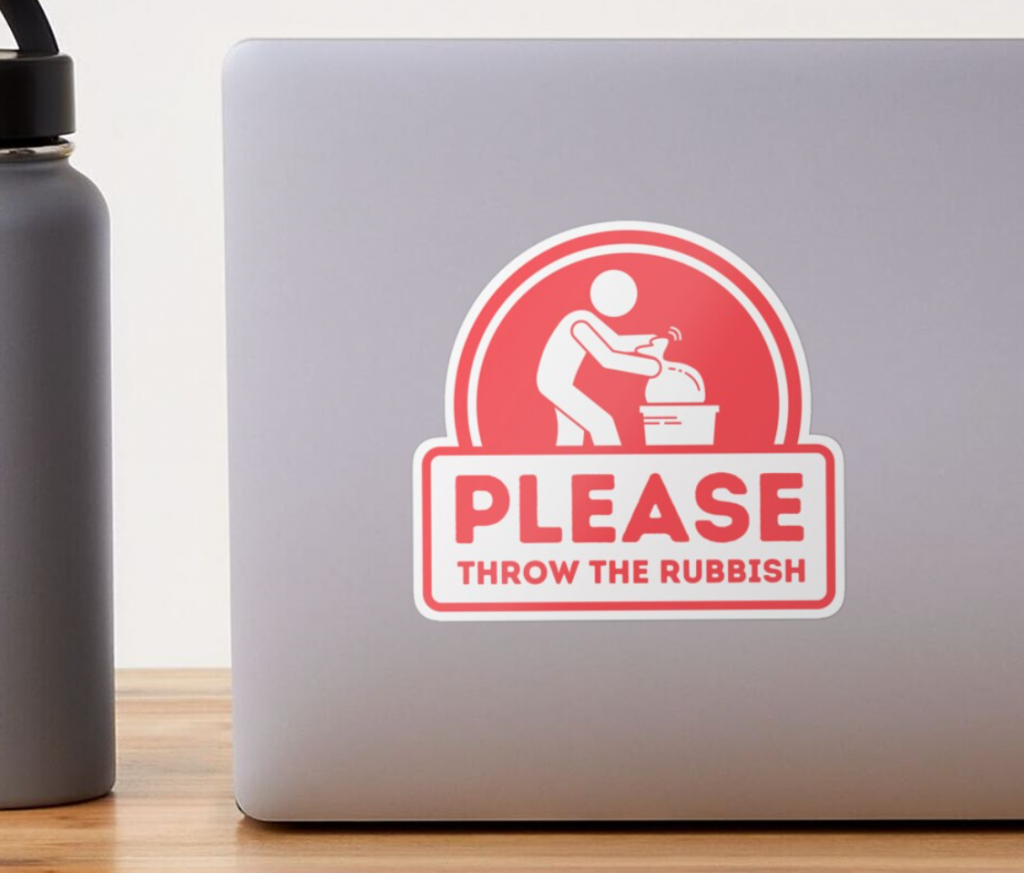 Get it from RedBubble
DISINFECTED sign – You will need a bunch of these Airbnb Signs
Maybe the most important Airbnb sign for this era. Probably every country has its own regulations, and where we are, we must place this kind of sticker after we had disinfected everything.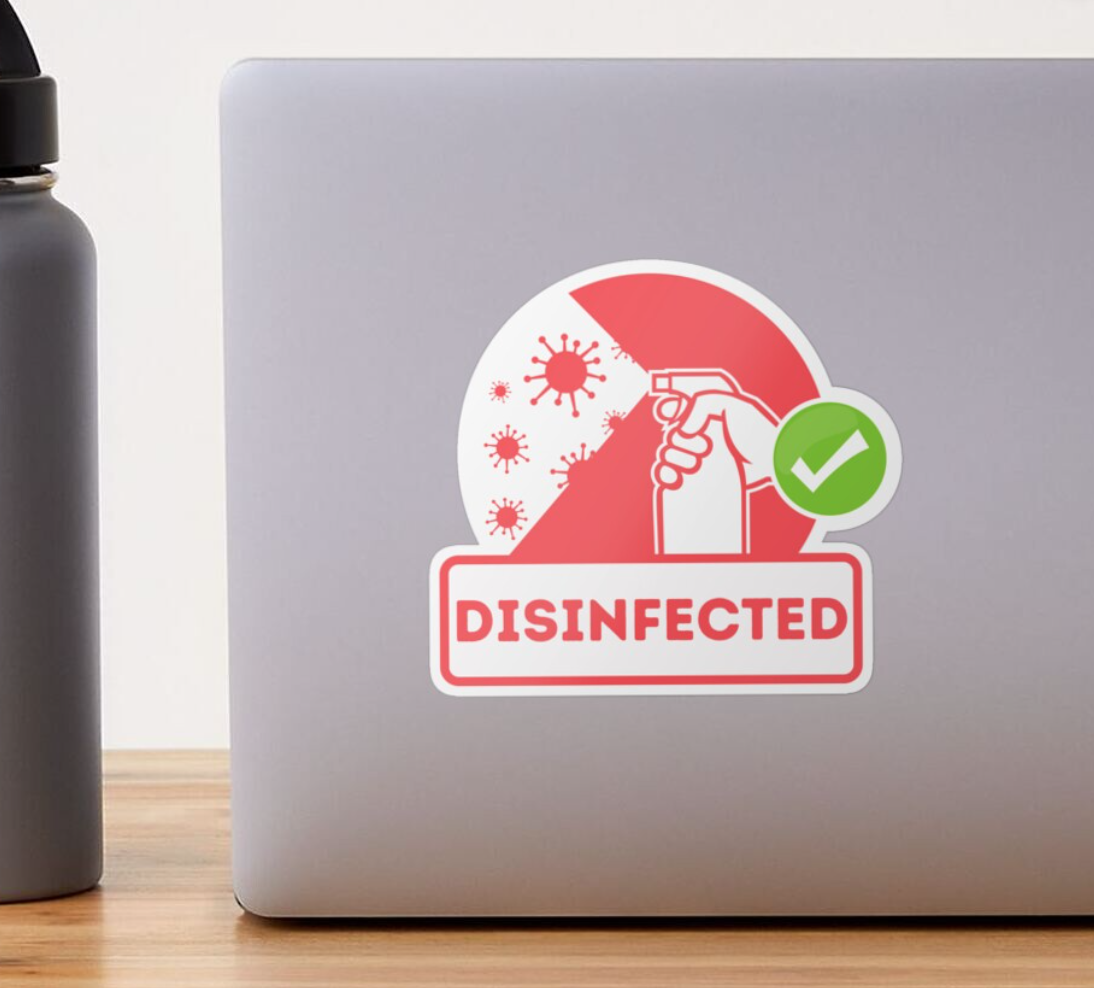 Buy it from RedBubble
Funny Airbnb House Rules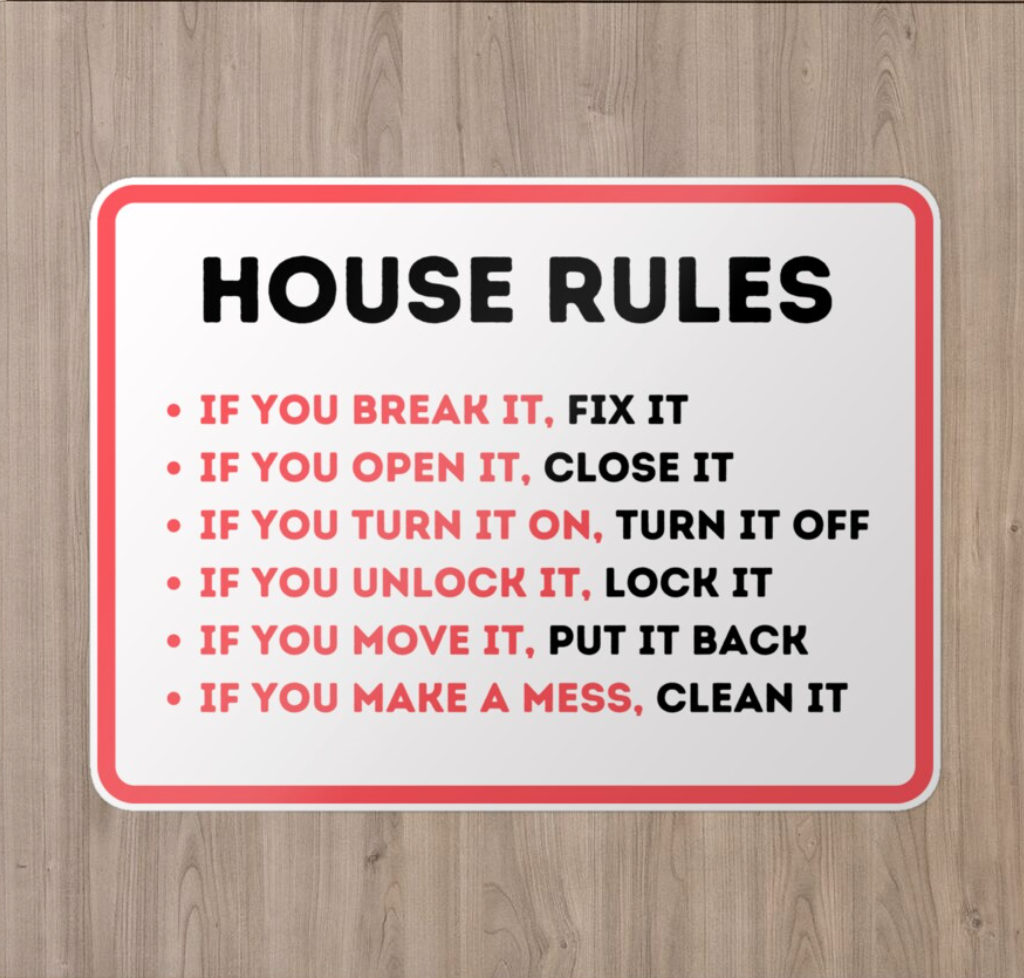 Get this sticker from RedBubble
Little Branding with these awesome Airbnb Signs and Stickers won't hurt
Collection of Airbnb signs and Airbnb Stickers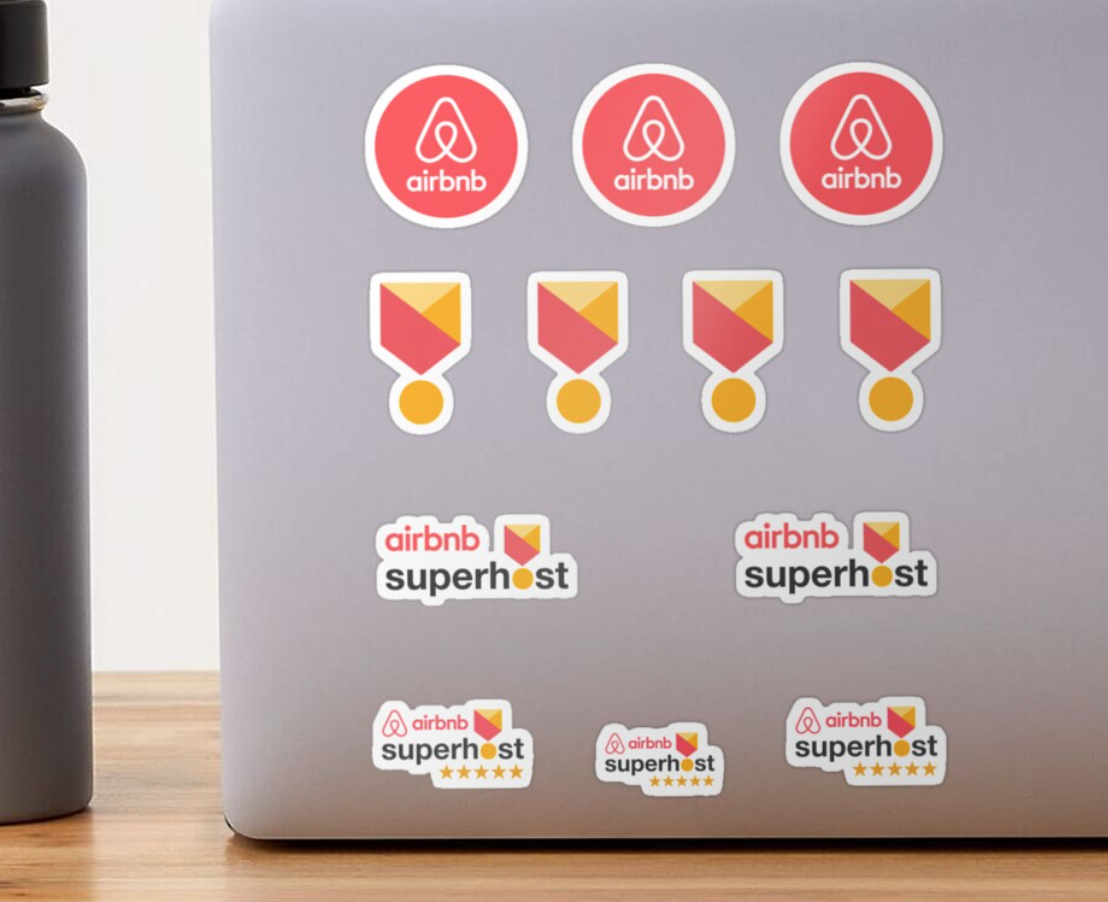 Get this Airbnb Stickers pack from RedBubble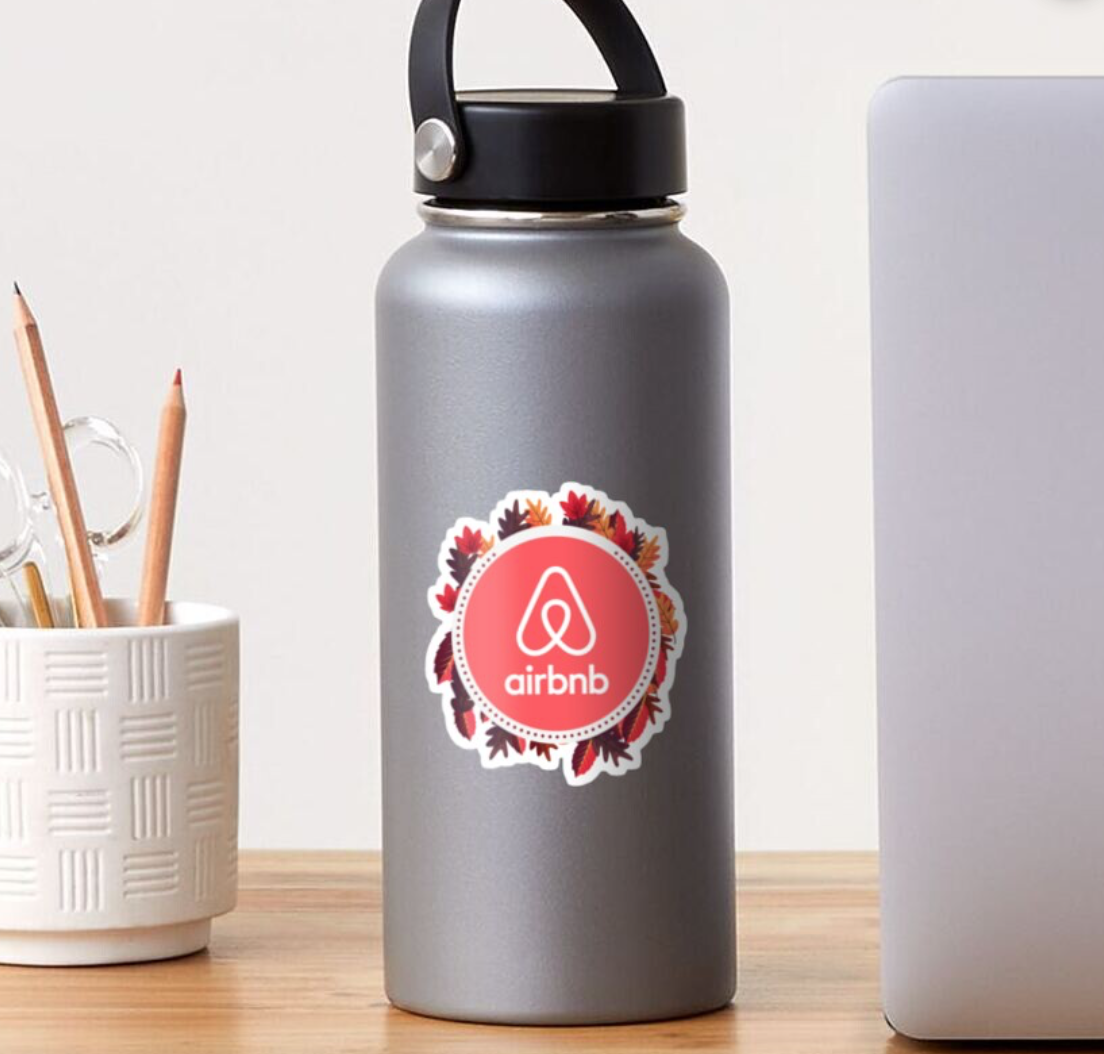 Autumn edition sticker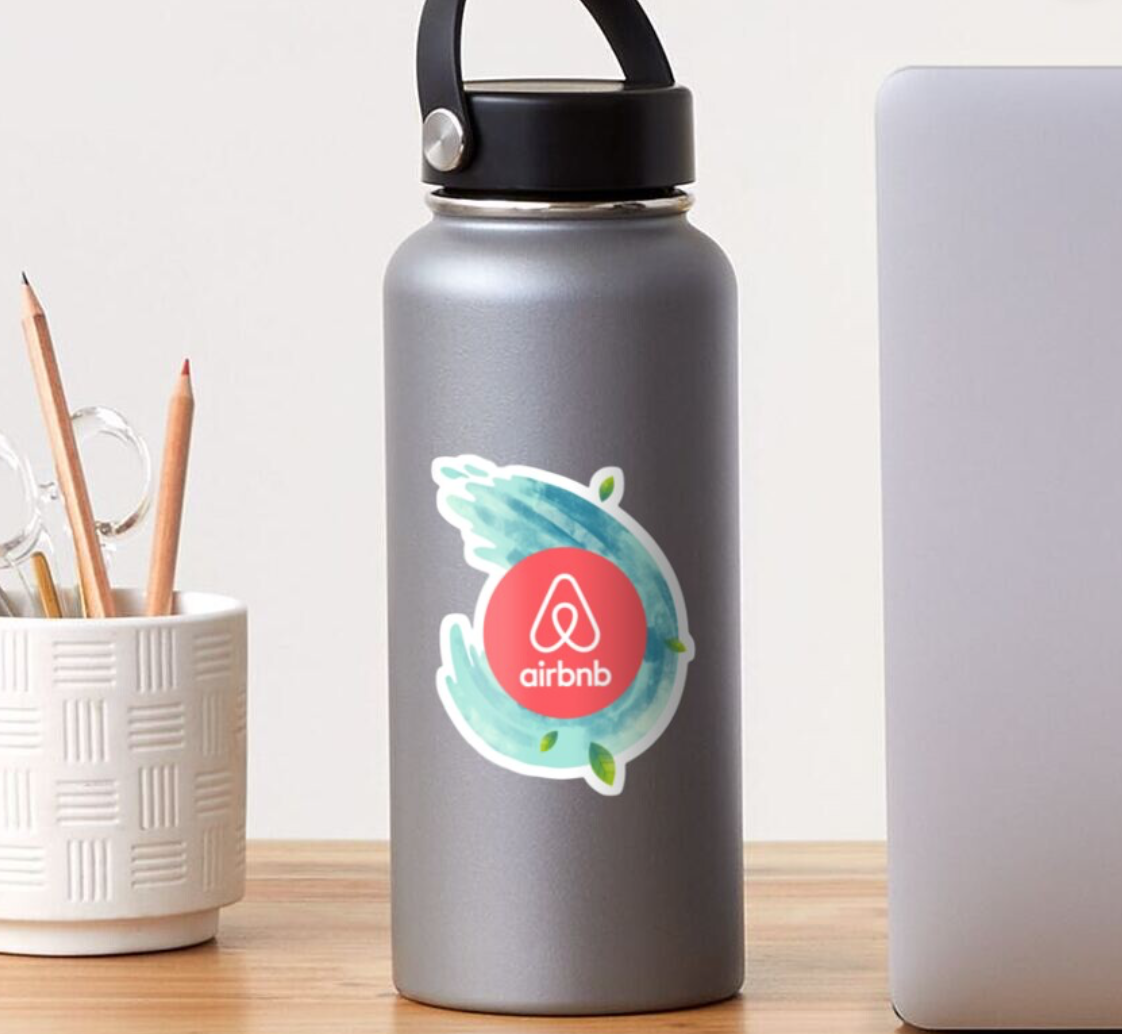 Airbnb Summer edition sticker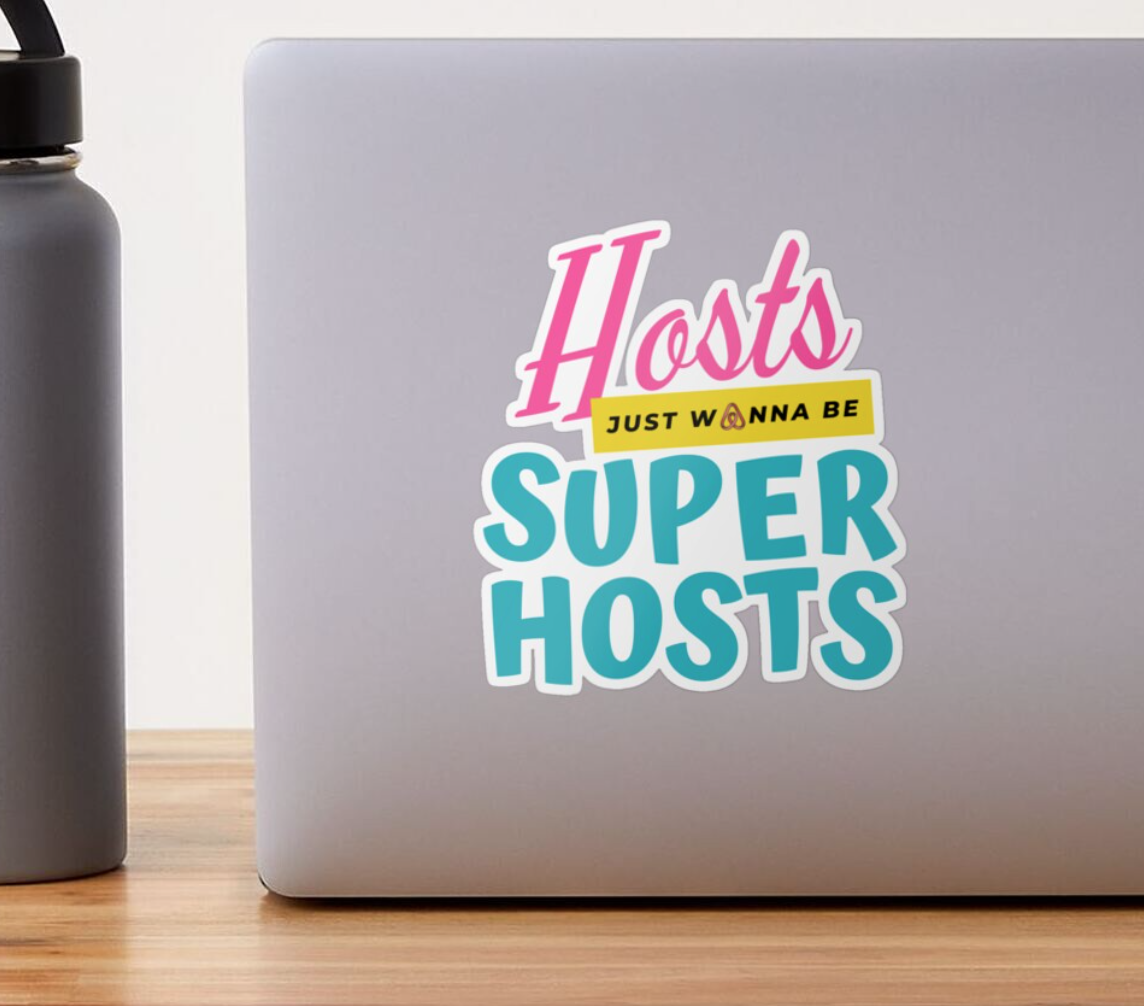 Get this Superhost sticker from RedBubble