Best Airbnb Hair Dryer for 2023
If you are vacation rental owner surely you had a hair dryer stolen from your place. Well, we found the perfect cheap solution. This is the best airbnb hair dryer for 2021 that you can mount on the wall in the bathroom.
We don't have any other dryers to recommend but this one, because this is the first and last that we have purchased.
The decision was made because of the amazing reviews and the moment we installed the first one in one the airbnbs, we instantly ordered extra 3 for the other ones.
Best Airbnb Hair Dryer for 2021
Wall-mounted hang-up hair dryer with LED light
Built-in Lifeline shock protection; 3 position switch with 2 heat/air settings
Metal mounting plate for secure wall attachment with exclusive Andis innovation in cord storage
Long-lasting electronic light – no bulbs to burn out or replace
Less expensive to operate than most night lights – stays cool and is energy efficient
The dryer can be turned on manually or automatically (by removing it from the unit).
The cord hook is a great feature to keep it from stretching out of shape and at the same time maintaining your vanity top clear.
But the all time best feature is the light. The continuous soft-green night light is just powerful enough to illuminate your way around the bathroom.
If you want a quality, intelligently designed hair dryer…this is the one.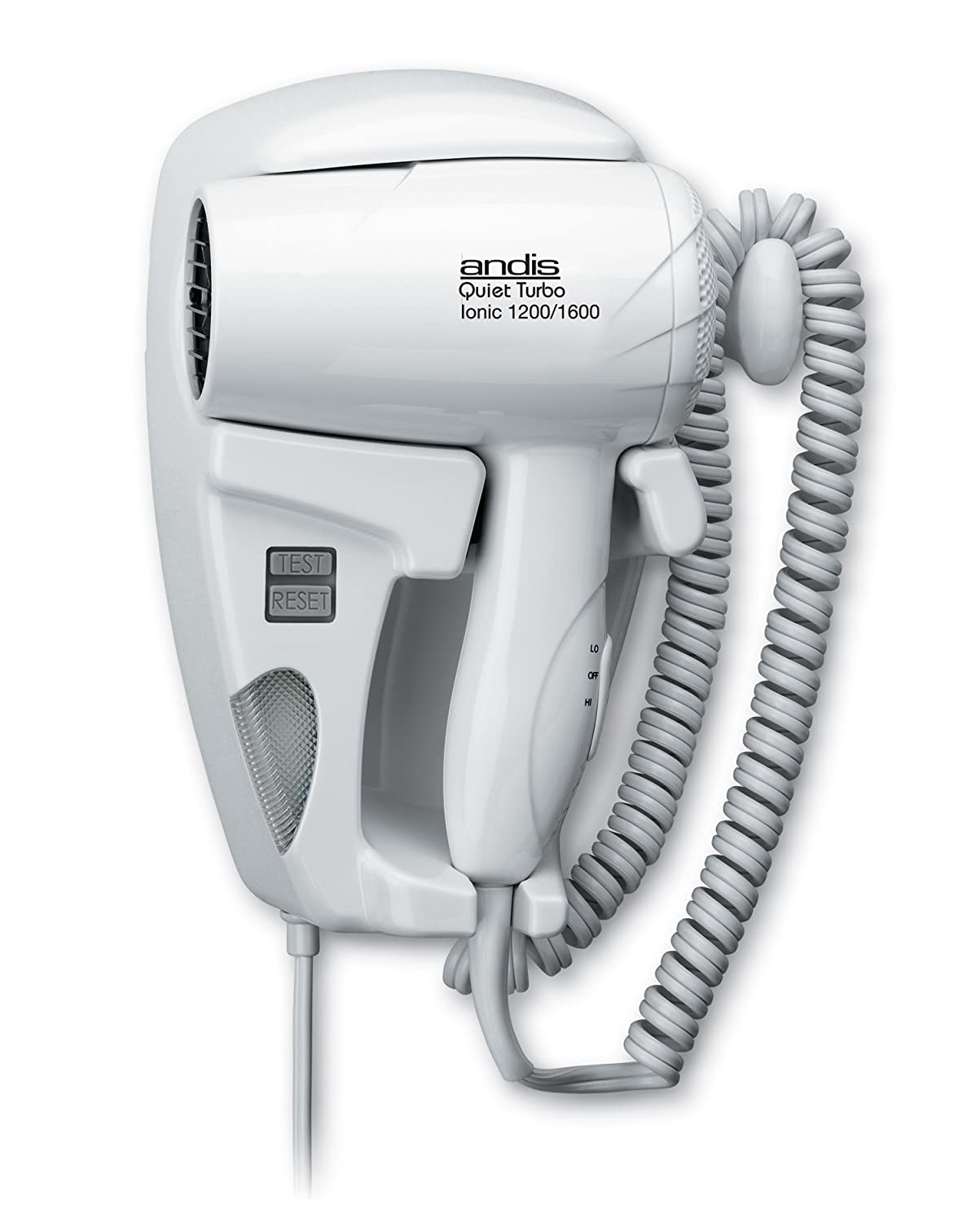 Excellent product. Super easy to install and works fantastic. Has a much stronger blower than we expected. Our guests use it everyday and they love it. Space saving and the cord even has a holder.